Worried About Cancer but Afraid to Admit It?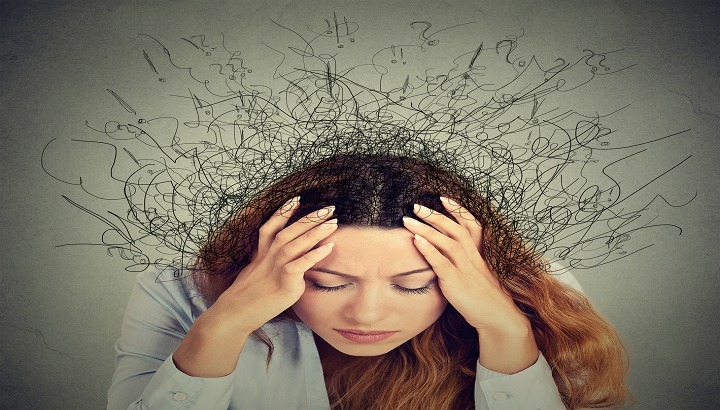 Cancer. It inspires so much fear that many people refuse to even say the word. Just about everyone is afraid of the dreaded "Big C." And It's easy to understand why: cancer is an insidious disease which can strike anyone, anytime, and it's often deadly. To make matters worse, many of the current treatment options for various cancers have harsh side effects which, for many people, are as scary as the disease itself.
While there are factors which may significantly raise your risk of cancer, such as smoking and poor diet, there is nothing we can do to guarantee for certain that we won't one day experience this disease. Scary indeed.
According statistics compiled by the National Cancer Institute in March of 2016, a total of over 1.6 million new cases of cancer are expected to be diagnosed this year in the United States. In 2016, nearly 600,000 people are expected to die from cancer. The total cost for all of the health care related to cancer is staggering… over $150 billion per year!
When we look at statistics from around the globe, the picture is even more frightening. The National Cancer Institute reports that in 2012, there were 14 million new cancer cases diagnosed around the world. That same year, 8.2 million people died from causes related to cancer. Cancer inspires a lot of fear, and for good reason: it's a top killer.
According to new research recently presented at the NCRI Cancer Conference by University College London, about two thirds of people are worried about cancer, and most of them are afraid to admit it. For this study, researchers surveyed over 2,000 adults between the ages of 18 and 70 with questions related to their degree of worry about cancer. Questions were posed concerning worries about cancer diagnosis, death from cancer, the financial effect of cancer, the effect of cancer on relationships, and more.
Results of this survey showed that 62 percent of people surveyed were worried about dying from cancer, and the emotional toll of receiving a cancer diagnosis. About half of the people surveyed were worried about cancer treatments, and a quarter were worried about the effect of a cancer diagnosis on relationships in their lives. According to the study's lead author, Charlotte Vrinten of University College London:
"Everyone reacts differently to worry. For some, it can encourage them to go to their doctor, but it puts other people off. We now need to find out why worry motivates people differently so that we can ease the fears of those who are put off seeing their doctor, because undue fear of cancer may cost people their lives. It's also important to remember that cancer treatments and survival are improving and a cancer diagnosis doesn't have to be dreaded like it used to be."
On the results of the survey, Martin Ledwick, head nurse of Cancer Research UK, added:
"Doctors are there to help spot cancer symptoms early when treatment is more likely to be successful. Delaying a visit could save up bigger problems for later. So if you've noticed anything that isn't normal for you, make an appointment to see your doctor."
This study hit home for me, but not only for the reasons the Dr. Ledwick describes. I see patients every day who are worried about cancer and I share Dr. Ledwick's concern that worry can cause delays in diagnosis. But here's the truth about the vast majority of people who are worried about cancer: Most of them do not have cancer.
When a patient comes to me with a symptoms that make them worry about cancer, I do all of the appropriate exams, lab tests, imaging studies, or referrals in order to rule out a cancer diagnosis. In these patients, the ones who are upfront about their fears, this process can certainly lead to some anxiety as we wait for results, etc. But the truth is, these are the easy ones.
The more difficult cases are the patients who are worried about cancer but afraid to admit it. As an experienced clinician, I have learned that this fear is often what's actually underneath a whole host of stress and anxiety-related complaints. If get a hint that a patient is secretly worried about cancer, I'll usually ask them flat out about their fear. And when I do… it's like deflating a balloon. It lets the steam out of a high pressure situation: this secret fear that they've been holding on to. The majority of the time, I'm able to examine them, run imaging studies, and assure them that they're healthy… this is a huge relief to my patients and myself.
I've written at length about learning to adopt a new definition of what "medicine" is. And it's a lot more than just the pills inside those orange bottles with the white caps that you pick up at the local pharmacy. If you've been with me for a while you know that I feel strongly that medicine can come in the form of food, movement, sleep, and a whole host of "no-pill" therapies. In the case of worry about cancer… we have uncovered another important no-pill medicine: reassurance. Getting reassurance that you are healthy from a trusted source is one of the most powerful forms of medicine there is.
It is an honor and a privilege to be able to give that gift to my patients on a regular basis. The University College London study piqued my attention, because all of these worried respondents deserve reassurance and relief of their tension, so that they can move onto more productive activities in their lives. So, if you're worried about an aspect of your health, whether it's cancer or anything else, be sure to tell a doctor you trust. If you don't speak up, you're missing an opportunity for relief.
– Dr. Joshua Levitt