How to Wake Up and Start Your Day With More Energy (naturally)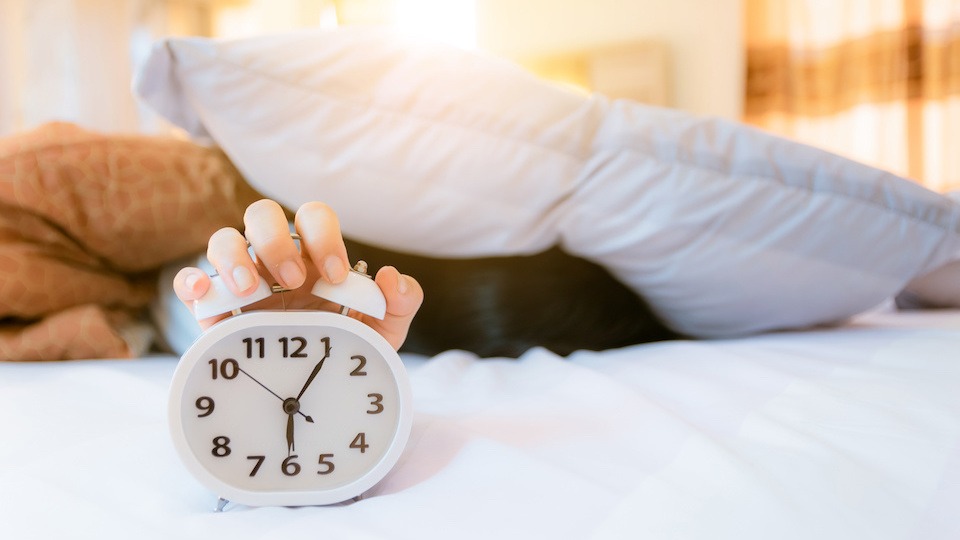 Ever wonder why it's called an "alarm" clock? It's because that harsh buzzer, loud radio, or ear piercing beep is designed to cause…alarm. And, if your goal is to "win" the day, waking up in a state of alarm is probably not a great way to get started. Here at UpWellness, we believe that sleep is medicine…and it's one of the safest and most effective medicines out there. But we also understand that waking up isn't always easy. This article by my team at UpWellness will help you wake up and start your day with more energy…naturally!  
All the best, 
-JL    
It happens to most people from time to time. You seem to have had a good night's sleep but wake up groggy and really not ready to tackle all that is before you.  It's kind of like your internal battery is running incredibly low, and you need a recharge before you even put your feet on the floor.
Is waking up a chore?
How do you feel when you wake up? Do you feel like it is a chore just to slap the snooze button on your alarm, open your eyes, and drag yourself out of bed?  If so, there is good news. Check out the suggestions below to alter your morning routine just a touch. You will be surprised to find out just how easy it is to wake up easily, happily, and with more energy to tackle your day.
Try a smarter alarm
Alarms are loud and obtrusive, often waking us during deep sleep. This causes crankiness and drowsiness. There is a new type of alarm; however, that is programmed to wake you during your lightest moments of sleep. This type of alarm (found in the App store on your phone), knows just the right time in your sleep cycle to wake you. It will go off at the best time during a designated window of time that you set to help you wake up energized, refreshed, and ready to embrace your day. No more snooze button needed!
Let the light in
It is important to expose yourself to natural light once you wake up. Natural light is vital to maintaining your internal clock, which helps you go to bed and wake up at a reasonable time each day. Keeping your sleep schedule on track will allow you to rise with more energy in the morning.
Wake up scents
The power of fresh and lively aroma should not be undervalued. After you have risen from your bed and have greeted the morning sun, bring your senses to life with a splash or spritz of your favorite energizing scents. Top favorites include peppermint, lemon or grapefruit essential oil creams, sprays, fash washes, and body washes. These scents will give you just the right about of pep in your step.
Invest in an automatic coffee maker
To help you stay on track with your morning routine, invest in a nice programmable coffee maker. Set the timer for the coffee to start brewing just before your wake up time. The aroma of fresh coffee will help you get up out of bed.
Take some time to stretch
Be sure to make time each morning for some light stretches or even a simple yoga routine. This is a great way to wake up your body naturally. If you are pressed for time, the simple act of just bending and touching your toes or doing a few lunges will get the blood flowing.
Write in your gratitude journal
Sit down with your freshly brewed cup of coffee and write about what makes you happy and what you are grateful for. You will be amazed at how doing this one simple thing can put you in the right frame of mind to face anything that comes your way for the rest of the day. When things get difficult, remind yourself of what you wrote in your journal.
Now you are energized and ready to go!
-The UpWellness Team