12 Unique Pets that Can Boost Your Mental Health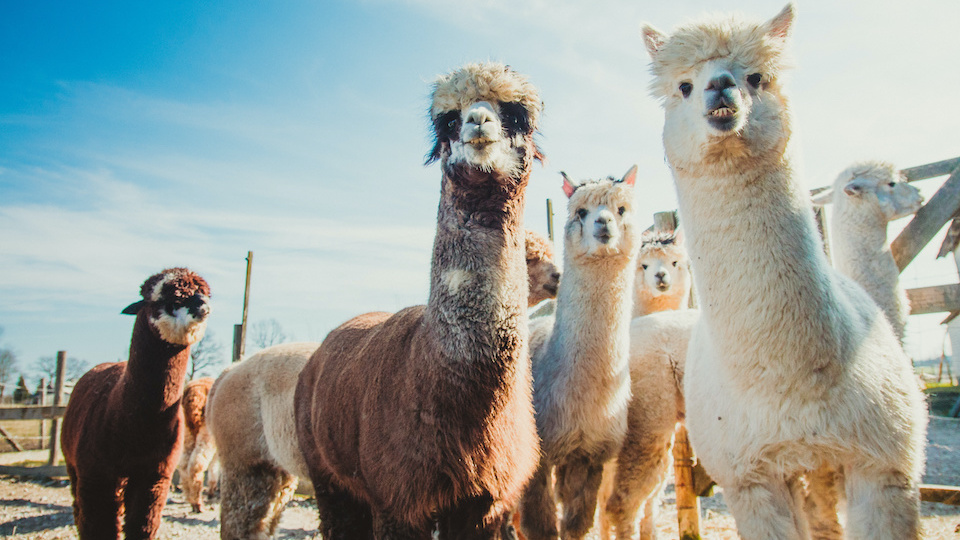 Pets are an everyday source of happiness and comfort for many of us. A whopping 67 percent of U.S. households, or about 85 million families, own a pet, according to the 2019-2020 National Pet Owners Survey conducted by the American Pet Products Association.
The therapeutic value of our relationship with our pets is increasingly recognized by researchers. Pets can reduce stress, anxiety, and depression, ease loneliness, encourage exercise and playfulness, and even improve your cardiovascular health. Caring for an animal can help children grow up more secure and active and help adults maintain a healthier lifestyle, both physically and mentally. 
If you've always dreamed of having your own exotic menagerie, here are some of the most unique feathered, scaled, furry and winged friends you can invite into your home while getting the benefits of pet ownership.
Axolotls
The axolotl, also known as the Mexican walking fish, is a type of salamander. It has a broad, flat body with a large head donning its signature feathery gills waving gently in the water. Axolotls are hardy and easy to care for, making them ideal pets for those with little experience in keeping exotic animals. They are very curious and react to movement outside the tank. They can learn when it's feeding time and will come to investigate your hand when it's in the tank. These intriguing amphibious animals can be fun to observe and rewarding to learn about, offering a stimulating and unique hobby.
Stick Insects
More and more people are keeping stick insects as pets at home, thanks to their unique appearance and low-maintenance care. These intriguing insects are usually around 3 to 4 inches long and can live for several years in the right conditions. They prefer to have other stick insects for companionship, so you'll enjoy watching your twiggy friends interact. This pet's unique appearance and interesting molting process make them a living science project that anyone can enjoy at home.
Hermit Crabs
Hermit crabs make interesting pets since they have distinct personalities and are active and curious. A properly cared for hermit crab can live up to 10 years, during which you will be able to enjoy him or her swapping shells whenever they outgrow them. Satisfaction can be gained from providing your hermit crabs with a beach-like environment to keep them happy and healthy.
Miniature Donkeys
According to the National Miniature Donkey Association, these animals make good pets because they are affectionate and good with children. Mini donkeys grow to about 3 feet tall and have needs similar to those of full-size donkeys: plenty of hay, grain, fresh water, and access to a fenced pasture with dry shelter. Miniature donkeys are affectionate and need companionship, so taking on one means taking on at least a pair. If you have space, miniature donkeys could make the perfect gentle pet for you.
Backyard Chickens
Not only do chickens make great pets, but they are also productive backyard friends and pay for their own upkeep with delicious and healthy fresh eggs! All your backyard chickens require is a small amount of attention per day, and they live happy and healthy lives. Some breeds of chickens seem to enjoy being held, and will even sit quietly perched on an arm or hand. Chickens are curious and sociable, and keeping up with the daily rhythms of your flock can be fun and rewarding.
Sea Snails
Slow-moving and gentle, snails may make a fun pet for children and aquarium lovers. With a search on the internet, you'll find that there are a lot of people out there who have found joy, love, and even cuddles through adopting snails as pets. Believe it or not, the gentle vegetarians actually like to be held and pet much like dogs and cats. 
Butterflies
Caterpillars and butterflies are fascinating as pets thanks to the metamorphosis process, which is very interesting to watch for children and adults alike. Responsibly growing and maintaining butterflies can be an educational and rewarding experience that also helps the environment, since these insects are not only beautiful but also help encourage pollination and maintain biodiversity.
Pygmy Goats
Goats have long been kept as pets; even Abraham Lincoln had a pet goat in the White House during his presidency. These days, pygmy goats are popular as pets, thanks to their compact size and friendly disposition. These grass-eaters are similar to small dogs in size and are generally considered easy to care for. A pygmy goat might be right for you if you are able to provide a home environment that includes strong structures with plenty of land to roam and healthy grass to graze on. Goats are known to be curious and comical, providing endless entertainment for their owners.
Hedgehogs
Hedgehogs are generally low-maintenance, gentle pets. Wild hedgehogs eat insects, but you can buy hedgehog mixes at pet stores and supplement their diet with insects, like crickets, as treats. These spiny cuties can become a friendly pet if they are handled often when they are young. 
Pot Bellied Pigs
This smaller breed of pig makes a pretty good pet since they are relatively odor-free and easy to train. These intelligent animals enjoy being the center of attention and can be trained to walk on leashes, so you can walk your pig the same way you would a dog for daily activity. 
Seahorses
After the initial research and investment to get a tank set up, which can be an exciting and stimulating activity in itself, seahorses are fairly simple to keep as pets. Dwarf seahorses are more hardy, so they make a good start for the beginner. Most of all, these beautiful creatures can be extremely rewarding to have in your home, offering the opportunity for hours of relaxing, meditative observation as they move around their aquatic environment.
Alpacas 
These furry relatives of llamas are friendly and easy to handle. As pets, they are intelligent and calming to be around. After establishing familiarity and trust, most alpacas will allow you to stroke their backs and necks and even hug them. While alpacas aren't appropriate for an urban backyard, if you have one acre of land, you can comfortably keep up to ten alpacas. The cost of keeping alpacas varies depending on your plans and herd size. More and more animal lovers are opting to keep them as pets because they are easy to look after, intelligent, and tidy. Even better, time spent with a gentle pet like an alpaca can help relieve stress and anxiety.
If you would like to try something a little different from the usual cat, dog or goldfish, check out some of these quirky pets. The process of researching, selecting, and purchasing your unique companion can provide a welcome distraction from the stresses of everyday life. Plus, you'll enjoy the lasting mental and emotional rewards of caring for and interacting with your intriguing new pet.
-The UpWellness Team