Trouble In Paradise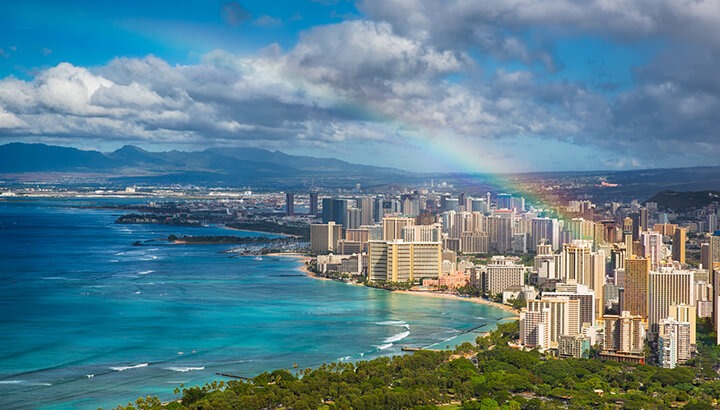 "Hawaii is not a state of mind, but a state of grace," says the travel writer Paul Theroux. I was fortunate recently to get to spend some vacation time in the "Crossroads of the Pacific," as the island chain is sometimes called. It's a splendorous place filled with breathtaking beaches, enchanting sunsets, and flora and fauna like nowhere else on Earth. There's a reason why they call it paradise.

My trip there was a chance to spend some downtime with my family, catch up on some writing for the next issue of the NMI Journal, and to visit with my wife's brother and his family who have lived there for the last few years. My brother-in-law is a family doctor, so it was a chance to talk shop too.
Our getaway was a much-needed tonic from our busy lives. Despite a grueling 12+ hour flight each way, and a six-hour time difference, it was a great trip. We all came back with lots of exciting stories, a treasure trove of new memories we created, a little bit of color on our skin, and TONS of photos. Yes, travel can be medicine too!
Is Hawaii a health paradise?
Sadly, there's trouble in paradise. If you scan the headlines and health news, you would get the impression that the aloha state was one of the healthiest places in the United States. According to an annual report by the United Health Foundation, Hawaii has the lowest rates of obesity anywhere in the country.
Officially, Hawaii's obesity rate stands at 20 percent. Considering that obesity is a leading risk factor for diabetes, heart disease and cancer, two out of every ten people being obese seems like a lot. But a 20 percent obesity rate is actually a lot lower than the rest of the United States where more than a third of all Americans are obese.
So are Hawaiians the healthiest? Well…the devil is in the details. Hawaii has an extremely diverse population. The overall obesity rate in the entire population is indeed quite low, but when you look at the data for just the native Hawaiians ("locals" as they are often called) the obesity rate is above 40 percent. That makes native Hawaiians the most obese people in the country.
It's not hard to figure out why so many Native Hawaiians are seriously overweight. They've adopted the Standard American Diet (SAD), which means they are loading up on highly-processed foods and fructose-laden beverages. Local favorites — like deep fried everything, huge servings of pork, Spam and sugary "shave ice" — only make matters worse.
The obesity epidemic among Native Hawaiians is tragic. For thousands of years, Polynesian people ate the kind of foods they found naturally both on and around their islands. These dietary staples included fruits like mangos, coconuts, papayas, avocado, taro root, and of course, wild-caught fish.
The Traditional Hawaiian Diet (THD) is best described as "complex-carb, low-fat and low sugar." But unfortunately, a diet rich in yams, squid, sweet potatoes and tropical fruits is becoming a thing of the past. Scientists studying the shifts observe that Native Hawaiians who switch back to the THD tend to lose weight and improve healthwise, but many have trouble sticking to it because processed foods are so abundant and relatively cheap. Sound familiar?
Takeaway
The introduction of the Standard American Diet changed everything for the Native Hawaiian population — and not for the better. As processed foods and sugary snacks started to supplant the Traditional Hawaiian Diet, rates of obesity, diabetes and other chronic diseases soared.
There is a terrible irony in this, but also an important lesson. Native Hawaiians are still surrounded by a bounty of naturally available healthy foods, but a large number of them are choosing the processed foods that are robbing them of their health. Health is something of a paradise in itself… I hope that the Hawaiians can get theirs back.  
Be well,
Dr. Josh