The Real Story of Snake Oil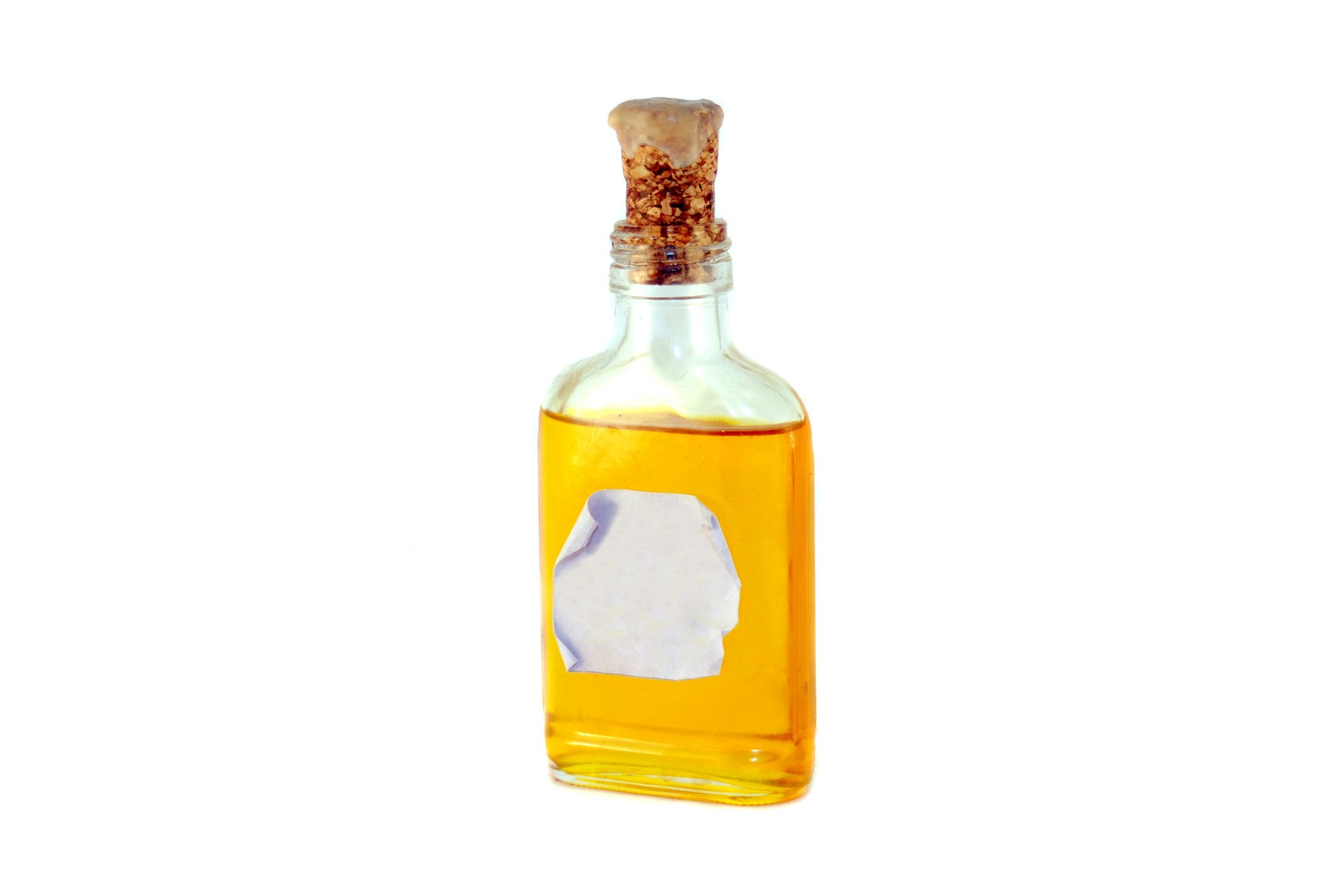 This story is one of my favorites! Chinese workers came to the U.S. in the mid to late 1800s to help build the transcontinental railroad. They used to have bottles of snake oil in their medicine bags to use as treatment for the injuries, aches, and pains that came along with working on the railroad. The snake oil was made from the flesh of Chinese water snakes. It became a sensation and some entrepreneurial American medicine men wanted to get in on the action.
They began to make their snake oil using the rendered oil from American rattlesnakes, which they then sold from town to town along the railroad line. When they realized that getting oil from rattlesnakes was difficult and dangerous, they began to use simple mineral oil instead. This, of course, didn't help anyone with their aches and pains, and eventually these medicine men were found to be frauds. The term "snake oil salesman" became synonymous with a charlatan or a quack.
But here's where the story gets interesting: it turns out that the flesh of a Chinese water snake yields an oil that is remarkably rich in essential omega-3 fatty acids. In fact, this oil has over 19% EPA, which makes it more potent than virtually every other source of these healthy, anti-inflammatory oils. More recent studies have demonstrated that snake oil is indeed an anti-inflammatory product, which could validate the efficacy of the oil used by the original Chinese railroad crews. So, if anybody ever calls me a snake oil salesman… I'll smile and proudly say thank you.
—Dr. Joshua Levitt