Still Going to the Gym? Here's How to Stay Safe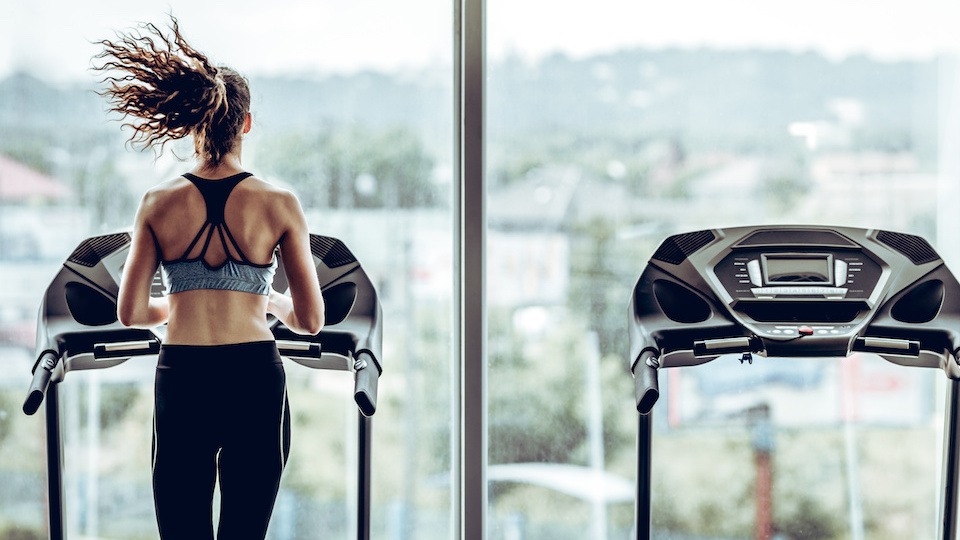 Now might be an excellent time to ramp up your home workouts and skip the gym for a while. However, if you choose to keep going, it is important to know the best hygiene practices to have in place to keep from getting sick. Don't count on gym employees to keep you safe, either. Take matters into your own hands to avoid nasty germs that are lurking on machines, mats, and more. In short, gyms and workout facilities are often the perfect breeding ground for nasty bugs. Here's how you can stay safe.
Wipe machines down before and after
Whether you bring your own wipes or use the ones provided by your gym, be sure that you wipe all of the equipment down before and after use. Pay special attention to handles on machines where bugs may lurk. If you are using circuit training equipment and going back and forth between machines with no one else cutting in, there is no need to wipe each time, just once at the beginning of your workout and when you finish.
BYOM – Bring your own mat
Many gyms provide mats, but now is not the time to use them. Bring your own if you can. Gym mats have lots of nooks and crannies where germs can hideout, and they are very hard to clean. The best way to stay safe is to bring your own mat and place a towel under it for your floor for comfort and added protection.
BYOT – Bring your own towel
Many gyms provide towels as part of their membership package. However appealing this may seem, it is best to bring your own towel. This is mostly because there is uncertainty as to how the gym actually cleans and sanitizes their towels.
Protect your feet
The floors of locker, gym, shower, and steam rooms are perfect breeding grounds for germs and fungi, so always wear flip-flops, shower shoes, slides, or socks when walking around or showering. Keep any cuts on your feet covered and, when possible, wear socks to avoid contamination.
Choose the right water bottle
You must stay hydrated at the gym, but you have to be careful with your water bottle. When you touch gym equipment and then your water bottle lid or cap, you can transfer a boatload of germs to your mouth. The best type of water bottle is one that has a push top. You can leave it up and squirt the water into your mouth without touching it. You can also use a wide-mouthed bottle that has a screw cap. Just be sure that your hands are clean between each use.
Sanitize your phone
Since your cellphone most likely goes everywhere with you, including the gym, it is, like you, exposed to millions of germs daily. What do you do with your cellphone when you use a public toilet – perhaps put it down on the back of the toilet, on the floor, or on the toilet paper holder? How often do you clean your cell phone? One study found that 1 in 6 phones had E coli. Bacteria on it, most likely because people did not wash their hands well. To protect yourself and others, wipe your phone down frequently using an antibacterial wipe.
Keep your kids safe
Many people drop their kids off at a child care center while they work out. This can be a concern during cold and flu season. Check the sick kid's policy at your gym daycare and be sure that they sanitize all surfaces and toys daily or multiple times during the day. Wash your child's hands thoroughly before you drop them off, and when you pick them up.
Change your clothes
It is important to shower and get into clean clothes immediately following a workout. Whatever you do, don't exercise and spend the rest of the day in your gym clothes.
Other tips to stay safe
If you see people coughing or sneezing at the gym, keep your distance

Cover up all open cuts or wounds with a bandage

If you are sick, don't go to the gym
By all means, keep up your workouts. Exercising is a great way to keep your immune system strong. Just be careful when you exercise in group settings and visit the gym. Remember, there are many great ways to stay in shape at home with just a few simple pieces of exercise equipment!
-The UpWellness Team