4 Simple Ways to Spin Beans and Why They are So Good for You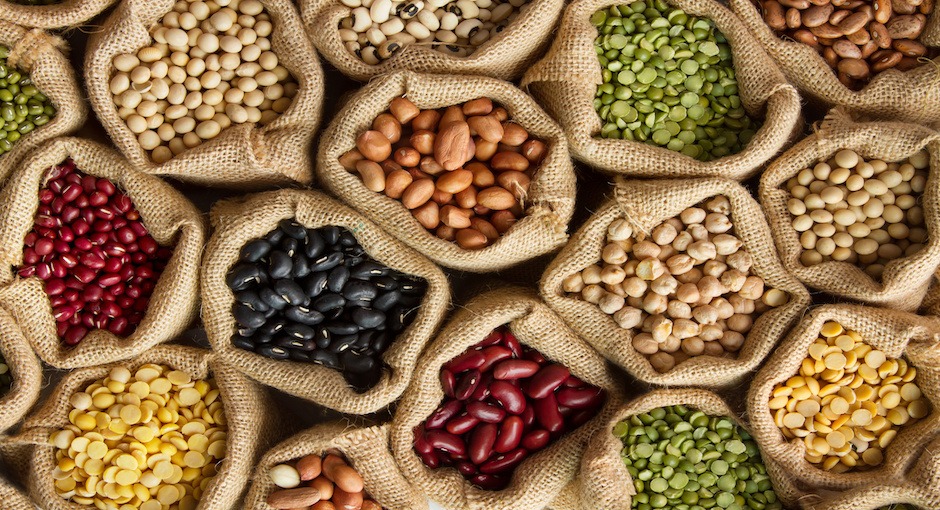 The longest-lived people in the world have a secret. They're full of beans. It's an expression that means that a person is energetic and lively with a spring in their step. Researchers who study the "Blue Zones" where people live extraordinarily long and healthy lives have determined that the regular consumption of beans is one of the most reliable dietary ways to reduce the risk of chronic disease. Learn more about all of the benefits of adding beans to your diet and tips on how to include them in my "Blue Zones Blueprint" below.
Enjoy,
-JL
Beans, are they a staple in your home? If not, they should be. These seeds from the flowering plants in the Fabaceae family, also known as the pea, bean or legume family, are an affordable source of protein, fiber, and vitamins and have numerous health benefits.
Types of beans
There are a wide variety of bean types, most of which need to be cooked to be safe to eat. Varieties include:
Black beans

Pinto beans

Navy beans

Garbanzo beans

Lentils

Black-eyed peas

Soybeans

Lima beans
Health benefits of beans
Here are some of the many good reasons to include beans in your diet.
Beans are a good source of protein – Protein is necessary for everything that the body does. Beans are loaded with amino acids which are the building blocks of protein. Although only soybeans are a complete protein, other beans can be combined with nuts, grains, or dairy to make a complete protein. For instance, beans and rice is a complete protein. Or you can have beans for one meal and later in the day have some nuts and cheese.
Beans are rich in antioxidants – Antioxidants go head to head with free radicals, chemicals that impact a number of physical processes including aging, cancer, and inflammation. Beans contain a specific type of antioxidant known as polyphenols.
Beans may help prevent cancer –  Studies show that beans have a strong anti-inflammatory response in the body which may, in turn, reduce the risk of cancer. Research conducted in 2016 found that white beans contain antioxidant properties that battle intestinal cancer. Black beans were the star of another recent study that found that they were able to damage cancer cells and retard the growth of colorectal cancer.
Beans are rich in nutrients – Remember, beans are seeds that hold all of the necessary nutrients to give a plant life. These same nutrients can significantly benefit our health. One of the most important nutrients found in beans is folate. Dried beans have double the amount of folate as canned beans. Many people are deficient in folate, and this shows up in some ways including, loss of appetite, irritability, weakness, heart palpitations, and fatigue. Other essential nutrients found in beans include zinc, iron, magnesium, and fiber.
Beans improve gut health – According to research, black beans can improve gut health by optimizing the intestinal barrier function and promoting healthy bacteria.
Beans are good for the heart – You must be familiar with the little rhyme… beans, beans, are good for your heart, the more you eat… I am sure that you know the rest. It is true, beans are good for your heart. People who regularly consume beans are less likely to die of a heart attack, stroke or another cardiovascular event.
Beans help with glucose metabolism – Because they are high in fiber, beans can help stabilize blood sugar levels and may help prevent diabetes.
Blue Zones Blueprint
Beans are a staple food in traditional diets all over the world. Every ethnic cuisine has a signature bean dish, and with the help of this simple recipe formula, you can learn to make them all at home. With a few sauteed vegetables and simple spices, you can make all the four basic recipes that highlight beans with flavors from all over the world. All of these recipes are extremely forgiving, and there are endless variations on the theme– so experiment and enjoy!  
Italian Style
Saute an onion in olive oil.

Add a green leafy vegetable like spinach, kale, chard or escarole and cook until wilted.  

Add any white bean (like cannellini or butter beans).

Add a few tablespoons of a pesto sauce (store-bought is fine).

Serve over whole grain pasta.
Mexican Style
Saute carrots, celery, and onion

in olive oil.

Add pinto and/or black beans.

Season with chili powder, garlic, cumin, and oregano.

Wrap into corn or flour tortillas for a taco or burrito.

Add fresh avocado or guacamole!!!  
Mediterranean Style
Saute red onion, garlic, and summer squash (like zucchini and/or yellow crookneck squash) in olive oil.

Add chickpeas.

Season with lemon juice, parsley, salt, and pepper.
Indian Style
Saute onion in coconut oil in the bottom of a stock pot.

Add cubed potato and cauliflower florets.

Add a can of coconut milk.

Add kidney beans or chickpeas.

Season with a store bought curry powder blend (or make your own using turmeric, cumin, coriander, ginger, mustard seeds, black pepper, and cardamom).

Add water as needed and cook until the potato and cauliflower are tender.
-The UpWellness Team