Spices in the Spotlight: Cinnamon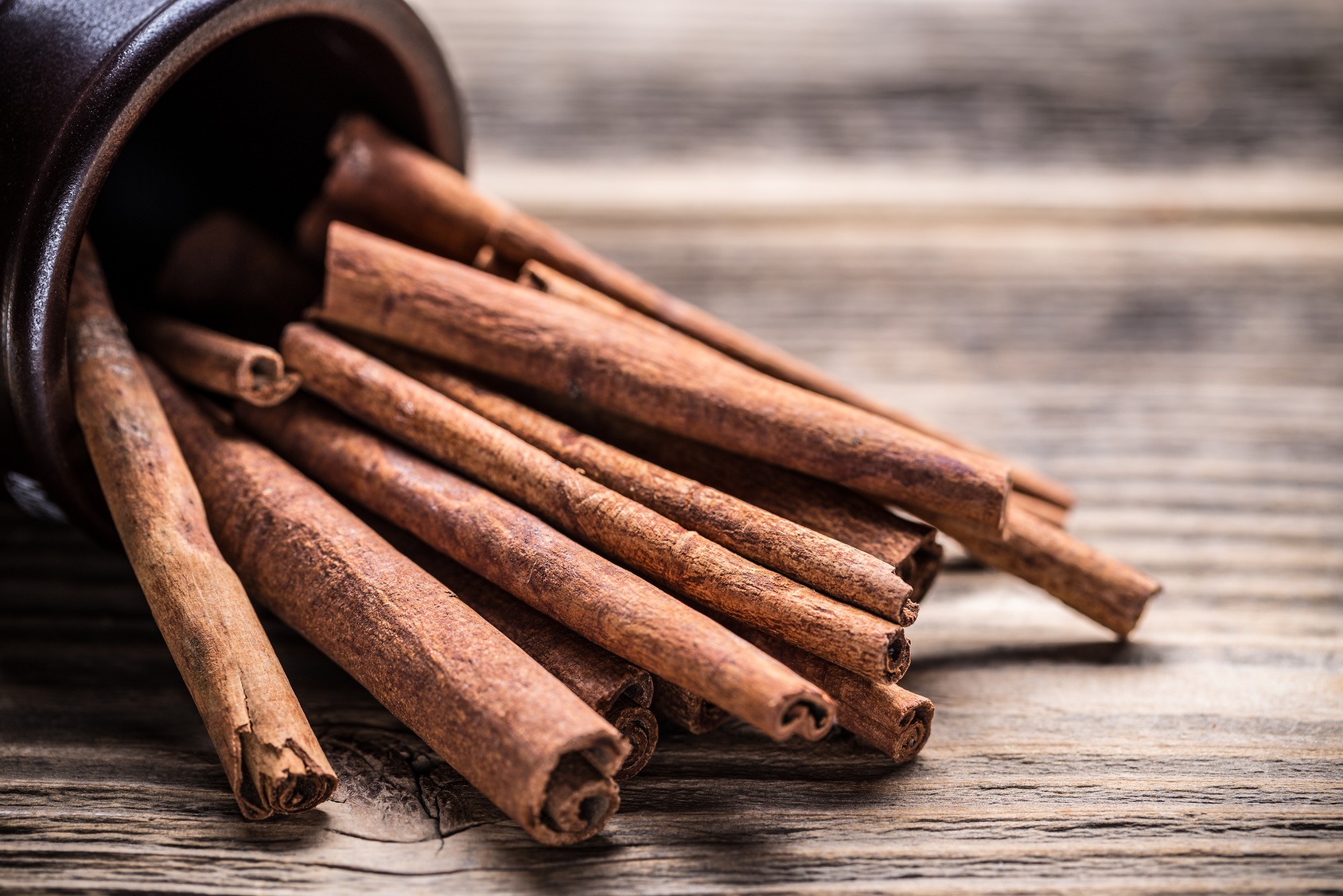 Tis the season of pumpkin spiced coffee, mulled apple cider, and hot mugs of tea. All of these tasty beverages benefit from a sweet, fragrant stick of cinnamon or two. Autumn is cinnamon time.
Cinnamon is one of the oldest spices in the known world. In ancient Egypt, it was used not only to enhance the flavor of beverages, but also for its medicinal properties, and as an ingredient in embalming solutions. Cinnamon is mentioned in ancient Chinese medicinal texts, the earliest dating back to approximately 2700 BC. At certain points in history, cinnamon was considered to be more valuable than gold.
There are two main types of cinnamon: cassia and ceylon. Cassia is primarily grown in China, Indonesia, and Vietnam, while ceylon cinnamon is grown chiefly in Brazil, the Caribbean islands, India, Madagascar, and Sri Lanka. While the two types have their differences, both have some extraordinary healing properties, many of which are backed up by a significant amount of modern science.
Just a few of the medicinal benefits of cinnamon include:
– Regulating blood sugar levels
– Halting the growth of microorganisms
– Fighting system-wide inflammation and free radical damage, thanks to potent antioxidant compounds and volatile essential oil components
– Lowering LDL "bad" cholesterol
– Preventing the "clumping" of blood platelets
– Boosting memory and cognition (just the smell alone may have this effect!)
There's more. I recently discovered some very interesting new research which found that cinnamon can help to cool the body, and as a result, contribute to improvements in overall health. The study, performed by researchers at Australia's RMIT University School of Engineering, found that adding cinnamon to the diets of pigs resulted in their bodies cooling up to two degrees. If this is reproduced in humans, it could mean more than just helping you to cool down on a hot day.
As RMIT's Professor Kourosh Kalantar-zadeh explained:
"When pigs feed at room temperature, carbon dioxide (CO2) gas increases in their stomach. Cinnamon in their food reduces this gas by decreasing the secretion of gastric acid and pepsin from the stomach walls, which in turn cools the pigs' stomachs during digestion. When the pigs are hot, they hyperventilate, which reduces CO2 production. With cinnamon treatment, CO2 decreases even further. This not only cools the pigs but leads to a significant improvement in their overall health."
Adding cinnamon to your meals is easy… and delicious. This spice is highly versatile. It can be added to many sweet dishes, and, of course, sweet beverages. It amplifies the flavor of juices and smoothies, and it can also be used in many savory dishes, including curries, stews, soups, and spice rubs. Any place you want a sweet, spicy flavor, add some cinnamon! Cinnamon can also be taken in supplement form, inside capsules, which some people prefer.
However you choose to use it, as a food or as a supplement, it's certainly worth adding some more of this ancient superfood spice into your diet.
– Dr. Joshua Levitt