Scientists Prove: This Weird Machine is as Good as Exercise to Fight Obesity & Diabetes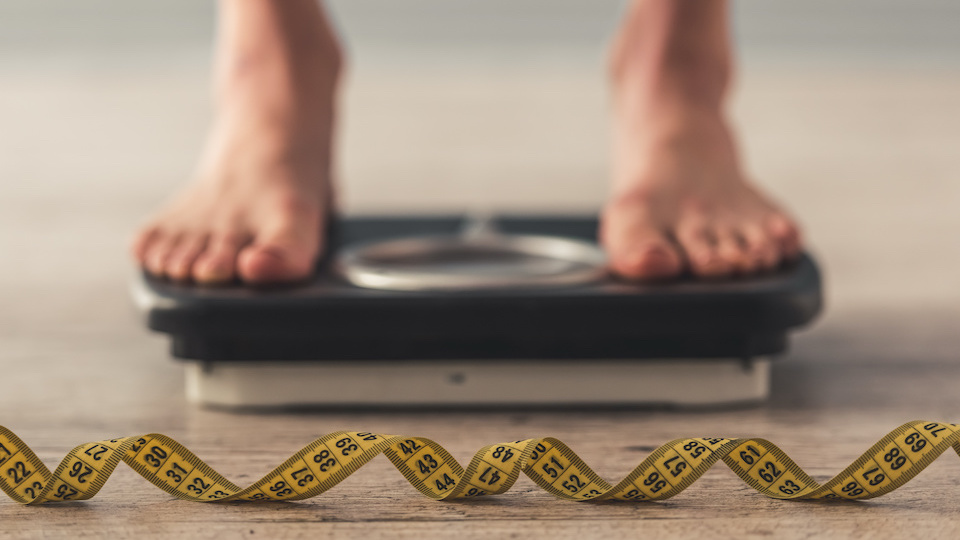 Which would you rather do: sweat it out on a treadmill for 45 minutes per day, or relax on a gently vibrating platform for the same period? Turns out, you may not need to hit the gym to get the same health benefits. 
Vibration machines seem like a TV fitness trend, but there is an increasing body of science supporting the use of this type of therapy. The theory is that the vibration signals are carried through body tissues such as tendons and muscles to improve muscle strength, coordination, and balance. In the long term, such contractions increase muscle mass and energy expenditure, leading to better control of blood sugar levels. The current theory also suggests bone cells are sensitive to this vibration and respond by increasing bone density.
Scientific research has proven that vibration therapy works. A 2017 study used obese, diabetic lab animals to show that whole-body vibration is essentially the same as walking on a treadmill for reducing body fat and improving muscle and bone tone, as well as reducing damaging fat around the liver.
Whole body vibration fights diabetes?
As it turns out, vibration therapy could also have other impressive health benefits. A recent study from Augusta University in Georgia used obese, type 2 diabetic mice to look into the efficacy of vibration therapy and compare it with the effects of running on a treadmill. The researchers found that the less strenuous form of exercise known as whole-body vibration (WBV), may work just as well as regular cardio training in helping to control health measures such as inflammation and blood sugar levels. 
The experiments revealed various changes as a result of vibration therapy. They confirmed that WBV could strengthen and increase muscle mass and improve blood sugar control. But a new and crucial finding was a 17-fold increase in a gut bacterium that plays a key role in inflammation.
The bacterium goes by the name of Alistipes, and its role is to raise levels of short-chain fatty acids, which effectively lower inflammation in the gut. Previous research has found low levels of Alistipes in people with Crohn's disease and inflammatory bowel disease, so it plays a key role in maintaining gut health and digestion. The Alistipes bacteria is also involved with the release of a compound called butyrate, which can ameliorate the effects of eating an unhealthy diet. It helps to break down food and improve metabolism, assisting with more efficient use of energy. These benefits effectively mean that WBV therapy can fight the key factors in diseases such as obesity and diabetes.
The Augusta University researchers also found another mechanism by which whole-body vibration therapy fights disease. The findings confirmed that WBV could promote higher levels of immune cells called M2 macrophages, which play an essential role in the regulation of the inflammatory response. Through the one-two-punch of improving the microbiome and optimizing immune cell production, vibration therapy can boost immunity, balance blood sugar, and get inflammation levels back in check.
Whole-body vibration helps stroke & arthritis sufferers too
Vibration therapy could also benefit people with other health conditions and impairments. For example, it may help those who have reduced mobility or find it challenging to exercise. A recent review published in Frontiers in Neurology found that the long-term use of whole-body vibration therapies led to significant improvements in the balance and gait of older adults. Interventions involving the use of whole-body vibration also improved walking performance in stroke patients and in older adults with osteoarthritis. A recent meta-analysis revealed that whole-body vibration can reduce pain and improve function in individuals with knee osteoarthritis. 
Whole-body vibration therapy appears to help address a key concern in diabetes as well as the root cause of many other common diseases, and that's chronic systemic inflammation. While acute short-term inflammation helps us fight disease, long-term inflammation is known to incite a variety of diseases from cardiovascular problems to cancer as well as diabetes. With rates of inflammatory conditions, obesity, and type 2 diabetes increasing, new therapies like WBV could offer a safe and accessible therapy to help address these issues. 
Many gyms now offer vibration machines, or they are available to purchase for at-home use. Just be sure to check that the machine has the required frequency to provide therapeutic benefit. Whether you suffer from gut inflammation, muscle, and joint issues, or type 2 diabetes, whole-body vibration could be a progressive breakthrough therapy for holistic healing.
-The UpWellness Team