Science Says: Spend This Much Time a Week in Nature for Biggest Benefit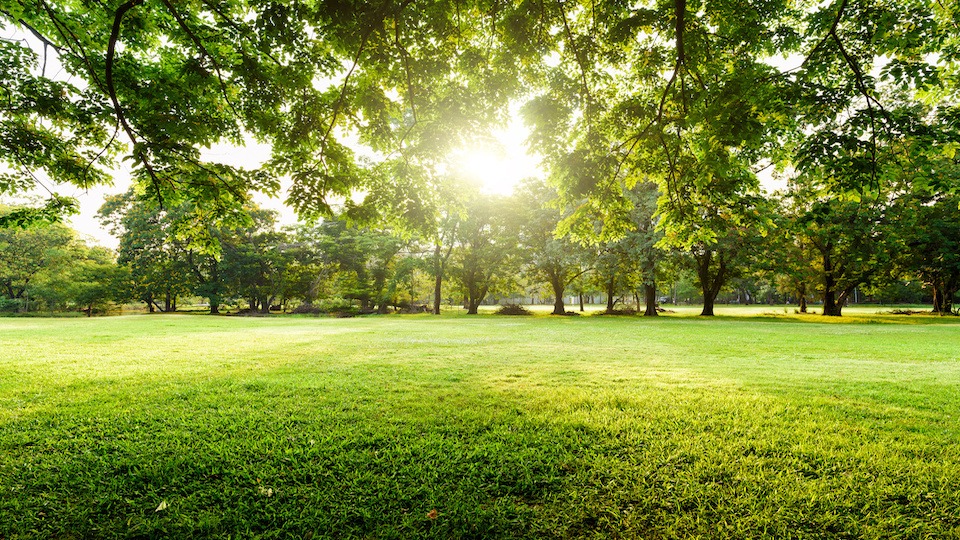 17 minutes per day. 120 minutes per week. 6,240 minutes (that's 104 hours) per year. Can you afford to spend that much time on your health and wellbeing? I sure hope so…because there is no natural medicine treatment protocol that is easier than this one.   All you need to do is go outside. Not to exercise. Not to meditate. Just being outside, in contact with nature does the trick. A new paper published in the journal Nature investigated the effects of simply spending time outdoors. I'll let the article by my UpWellness team explain the details below, but suffice to say, this research makes me feel pretty good about my constant refrain to my patients and my readers to get outdoors. And it makes me feel even better about my own daily hiking habit too…;-) 
-JL
There is just something so soothing and refreshing about spending time in nature. Whether it be a grand hike, a camping trip, a bicycle ride, a kayak adventure on a crystal lake or just a thirty-minute walk through a neighboring park. Natures soothes. But just how much time weekly do we need to spend in nature to reap all of its amazing benefits? Researchers from the University of Exeter think they have found the answer.
The magic number of minutes 
It seems that spending at least two hours a week in nature is what is necessary for health and wellbeing according to a new, large-scale study. This research, published in Scientific Reports and funded by the National Institute for Health Research, discovered that people who spend at least 120 minutes in nature a week experienced better health and higher psychological well being compared to those who did not visit nature at all during an average week. There were also no wellbeing benefits found for those who visited natural settings including parks, woodlands, and beaches for less than 120 minutes per week.
Large scale study based in England
Data that was collected from nearly 20,000 people in England revealed that it did not matter how the 120 minutes in nature was achieved – whether it be a single visit or several shorter ones. It was also discovered that the 120-minute threshold applied to both men and women and older and younger adults from different occupational and ethnic groups. Furthermore, it did not matter whether participants were living in wealthy or poor areas or if they had disabilities or long term illnesses.
According to the study leader, Dr. Mat White,
"It's well known that getting outdoors in nature can be good for people's health and wellbeing but until now we've not been able to say how much is enough. The majority of nature visits in this research took place within just two miles of home so even visiting local urban greenspaces seems to be a good thing. Two hours a week is hopefully a realistic target for many people, especially given that it can be spread over an entire week to get the benefit."
Greening up our neighborhoods
An increasing amount of evidence is pointing to the fact that simply living in a greener neighborhood can be good for our health. The motivation and data for the latest study came from Natural England's Monitor of Engagement with the Natural Environment Survey – the world's biggest study collecting weekly data of people's contact with the natural world.
Co-author of the study Professor Terry Hartig of Uppsala University in Sweden said:
"There are many reasons why spending time in nature may be good for health and wellbeing, including getting perspective on life circumstances, reducing stress, and enjoying quality time with friends and family. The current findings offer valuable support to health practitioners in making recommendations about spending time in nature to promote basic health and wellbeing, similar to guidelines for weekly physical."
How to spend more time in nature
Depending on where you live, it can be easy or more challenging to immerse yourself in nature. However, even many big cities offer parks, lakes, and walking and biking trails that all qualify for a natural encounter. Keep in mind that it is not necessary to go on a backwoods camping trip to reap the benefits of time spent in nature. A few trees, flowers, water features, birds, and squirrels will do the trick and help to improve your outlook on life and make you feel better. Take time on your lunch break to go for a walk or conduct meetings outdoors – you will be amazed at how productive you can be when you get outside the walls of your office.
Challenge friends and family members to spend more time in nature and organize family biking, hiking trips, or weekly picnics to get in some valuable outdoors time. Once you have made spending time in nature a priority – you will be amazed at how many opportunities exist right outside your front door. 
Nature has always held great secrets to wellbeing, are you spending enough time enjoying these benefits? Remember, it only takes 120 minutes a week!
-The UpWellness Team