The Rheumatoid Arthritis Diet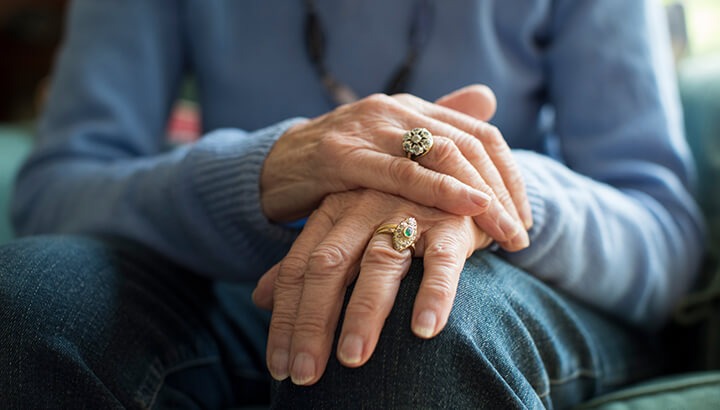 My patient population reflects the worldwide trend that more and more people are living with rheumatoid arthritis (RA) than ever. There are several factors that help to explain the increased rates of this autoimmune joint disease. People are living longer, obesity has reached epidemic proportions (yes, fat accumulation promotes inflammation), microbial diversity in the GI tract has declined, and environmental toxins that disrupt immune function are ubiquitous. These are just a few of the things that can influence a person's susceptibility to RA.
Rheumatoid arthritis is increasingly common, but it remains poorly understood by the mainstream medical community. For years, researchers have talked about what they called the "Bermuda triangle" of causes, which refers to the complex mix of "genetics, environment, and autoimmune impairment" that are believed to precipitate RA and other autoimmune diseases.
Diet and Lifestyle Play a Role in Rheumatoid Arthritis
Today, there is increasing recognition that lifestyle factors — especially diet — have a huge impact on both the development and progression of RA. In a moment, I'll discuss results of an intriguing new study, which took a comprehensive look at the influence of different diets on RA, but first I'd like to say a few words about the disorder itself.
Rheumatoid arthritis causes inflammation in and around joints that leads to pain, stiffness and loss of mobility.  It is a classic autoimmune disease in which the immune produces antibodies that direct an attack on its own tissue. In the case of RA, that attack is directed at the tissues in an around the joints.
Why the immune system goes haywire is not always easy to pinpoint, but the increased inflammation is what leads to the painful swelling, which can ultimately degrade and destroy cartilage, bone, and joints.
Because RA is an inflammatory disease, it makes sense that anti-inflammatory diet should be a central part of any treatment plan. In mild cases, a dietary change may be the only treatment necessary. In more severe cases, other treatments are usually necessary…but diet remains an important foundational therapy.
The dietary approach to treating RA gets a boost from a new study, which was recently published in the journal Frontiers in Nutrition.  Here's a quick overview of some of the findings:
According to lead author, Dr. Bhawna Gupta, "Regular consumption of specific dietary fibers, vegetables, fruits and spices, as well as the elimination of components that cause inflammation and damage, can help patients to manage the effects of rheumatoid arthritis."

"Incorporating probiotics into the diet can also reduce the progression and symptoms of this disease" because impairments of healthy gut microbiota spark inflammation while triggering autoimmune disorders.

Individuals suffering from rheumatoid arthritis should give up red meat, refrain from smoking, and limit alcohol intake.

A 

gluten-free diet

may help some people with RA.

Most people with RA will benefit by switching to a 

Mediterranean diet

, a plant-based diet, or a vegan-style diet.
Eat These Foods to Beat Arthritis
Here's a quick list of the anti-inflammatory foods singled out by the study:
Fruits:
Blueberries

Bananas

Apples

Mangos

Pomegranate

Date Plums

Grapefruit
Whole Grains:
Oats

Canary seeds (this one was new to me!)

Millet

Rye
Oils:
Olive oil

Fish oil (Omega-3 fatty acids)
Herbs/Spices:
Turmeric

Ginger

Cinnamon

Garlic  

Boswellia

Ashwaganda
Beverages:
Foods to stay away from if you have RA:
Fried foods

Processed foods

Dairy and red meat
Takeaway
As the scientists behind this important study correctly point out, "Supporting disease management through food and diet does not pose any harmful side effects and is relatively cheap and easy."
It also makes tremendous sense because the plant-based foods, herbs, and spices mentioned in the study are loaded with antioxidants and phytonutrients that powerfully counteract inflammation on both the molecular and cellular levels.
By reducing oxidative stress, these nutrient-rich foods combat arthritis in several important ways:
Nutrient-rich foods help optimize the immune system, which makes it less likely misbehave.

Antioxidant-rich foods help the chemistry of detoxification which helps dispose of inflammatory compounds and chemicals that can alter your immune system.

Plant-based foods will naturally help lower inflammatory chemicals released by the immune system called cytokines, which are known to exacerbate RA.
I'm not going to suggest that diet alone is a panacea for RA, but there is no question that healthy eating (along with movement) is one of the safest and most foundational ways you can treat this condition.
Take good care,
Dr. Josh