Research Reveals that 40% of Your Happiness Comes From This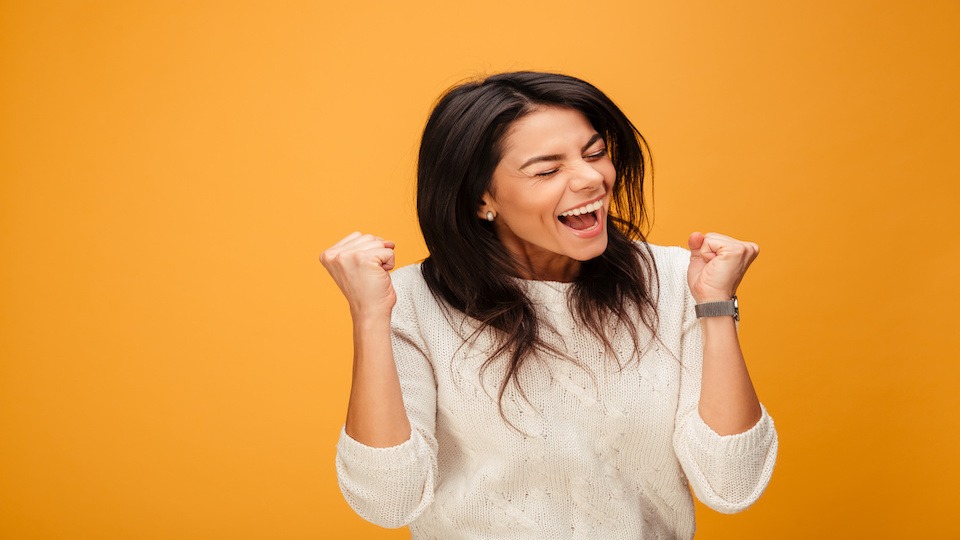 Don't Worry. Be Happy.
Bobby McFerrin made it sound so easy…right?  There are millions of people who wish that it was that simple. The quest for happiness is often elusive, even for those who truly have everything they really need. Although it's a bit more involved than the song suggests, there is plenty of well-validated research that can help us understand the determinants of happiness and how we can all add some more of it to our lives.
Enjoy
-JL
If someone asked you if you are a happy person, what would you say? Would others describe you with words such as upbeat, optimistic, and cheerful? Is it possible to increase your own levels of happiness? These are all questions that have been asked for centuries as people have sought out the keys to happiness. Although some people are just naturally happier than others, that does not mean that you can't increase your levels of happiness.  According to research, 40% of happiness comes from just one thing… the choices that we make. So, better choices may result in a better disposition!
The longest-running study on happiness is the Harvard Study of Adult Development. This study has followed 724 men since the time they were teenagers in 1938. There are about 60 men left who are all in their 90's. The initial group of participants was very diverse from different economic and social groups. Even President John F. Kennedy was part of the original study group.
Researchers have been collecting health and happiness data
Through the years, researchers have collected and studied data relative to mental and emotional wellness. It was found that specific traits and behaviors were linked to increased levels of happiness across the entire group of participants including:
Not sweating the small stuff
The happiest of the group tended to focus on what was most important to them as they aged and did not let the small stuff bring them down when they were younger. Once you realize how short life is, you are more likely to pay attention to what makes you happy. Think back to a time when you were younger. What made you smile, what brought joy to your life? There is no reason not to go out and do the same thing now, no matter how old you are. Think about what brings a smile to your face and do more of that while spending less time worrying.
Make personal connections a priority
According to the Harvard study, there is a strong link between happiness and close personal relationships with spouses, family friends, and social circles. Study leader Dr. Robert Waldinger says this,
"Personal connection creates mental and emotional stimulation, which are automatic mood boosters, while isolation is a mood buster,"
On another hand, having relationships with people who are negative and bring you down can detract from happiness. So, the idea here is to surround yourself with people that make you smile, offer support, and bring you joy.
Help those that need to be helped
One great way to broaden your social life is to volunteer for your favorite cause. Whether it be walking dogs at the humane shelter or helping look after children at an orphanage, do something that will help you connect with other like-minded people while helping others. One study found that people ages 45 to 80 had an increase in happiness levels when they volunteered in areas that matched their interests.
Other ways to boost happiness
Get out in the sunshine

– spend time daily outdoors.

Stay active

– do what you love but keep moving.

Learn to say no –

getting overly busy can have a negative impact on happiness.

Take up a new hobby –

learning something new can breed a sense of accomplishment and increase happiness.

Push out negative thoughts –

each time a negative thought threatens to steal your joy, come back with a happy thought or thoughts of all that you are grateful for.
-The UpWellness Team