9 Reasons Why Your Ears are Ringing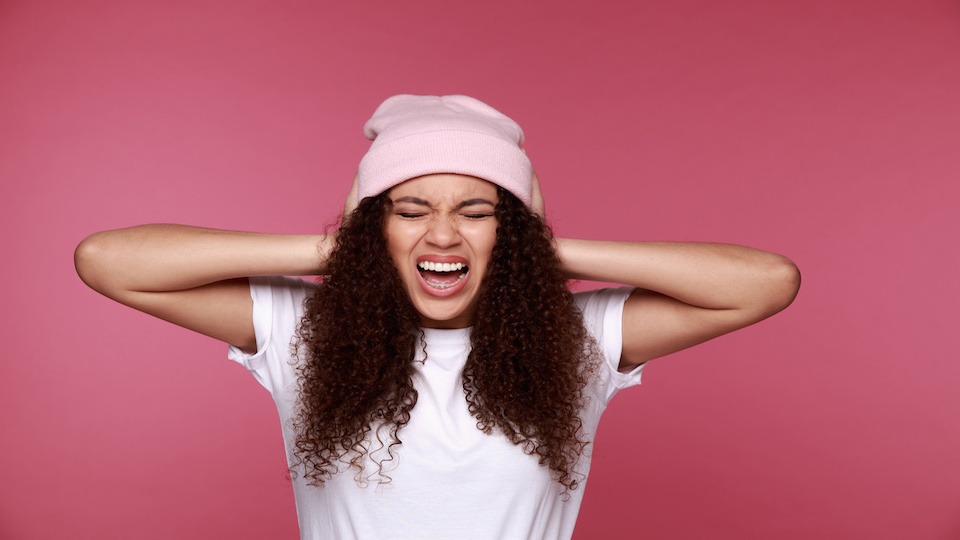 Have your ears been ringing? The famous old wives' tale says that when your ears ring, it means that someone is talking about you. Some people even take it a step further and believe that if the ringing is in the right ear, someone is saying something good about you, but if it's in the left ear, they're talking bad about you. If only life were that simple… Unfortunately, the more likely reason why your ears are ringing is because you have tinnitus, a common and frustrating condition for both the patients who have it and the physicians who attempt to treat it. The first step in recovering from tinnitus is figuring out why it's there in the first place. This short article by my team at UpWellness will help you understand some of the most common causes of tinnitus so you can hopefully find some peace and quiet.  
-JL  
Tinnitus is the perception of sound when there is no external sound actually present. Most of the time, this distracting condition is caused by damage to or the loss of sensory hair cells. The sound can be a high-pitched ringing, clicking, buzzing roaring, whooshing, or hissing. The type of ringing varies as does the volume and whether or not the condition is in both ears or one ear. This condition can be so bad and distracting that it can really impact the quality of life and promote depression, anxiety, and loss of concentration.
Diagnosis and Treatment
Diagnosis is generally based on history, questionnaires, neurological examination, and an audiogram and medical imaging. In some cases, physicians can even hear the ringing in a stethoscope.
Treating tinnitus can include any combination of talk therapy, the use of sound generators, cognitive behavioral therapy, hearing aids, tinnitus counseling, and tinnitus retraining therapy.
Causes of Ringing in the Ears
Rheumatoid arthritis:  Rheumatoid arthritis is an autoimmune disease that affects the entire body and can result in heart disease, gum disease, osteoporosis, kidney problems, and even hearing loss. Autoimmune inner ear disease (AIED) may develop which worsens hearing loss and can include ringing in the ears.
Hearing loss:  There are a number of different forms of hearing loss and various frequencies may be impacted. With tinnitus, there is absent or reduced activity in the nerves that connect the brain and the damaged part of the inner ear that leads to heightened nerve activity. The body does this to compensate for damaged nerves, and it also causes them to become hyperactive.
Side effects of medication: Various types of medication can cause or make ringing in the ears worse. It seems that higher doses of medications produce the most issues. Many people with tinnitus report that when they stop taking certain medications, the ringing stops or improves. Some reported medications that may cause ringing in the ears include:
Some cancer medications

Some antibiotics

Some diuretics

Some antidepressants

Aspirin

Quinine medications
Head or neck injuries: Trauma to the head and neck such as whiplash can also cause ringing in the ears.  Depending on the injury, the severity of the tinnitus can be extreme.
Noise pollution:  Television, music, traffic, work environment and even appliances can cause damage to the sensitive areas in the inner ear. This damage can be acute or come on gradually and may be either permanent or temporary. Hearing loss caused by noise pollution can occur in one or both ears. Be sure to wear earplugs, don't listen to your music or television too loud and have your hearing tested if you think you have had hearing loss.
Otosclerosis: This is a condition that develops from an abnormal growth of bone that surrounds the stapes bone in the middle ear. Otosclerosis can bring on hearing loss, balance issues, dizziness, and tinnitus. The progression of this condition is often controlled with sodium fluoride or a stapedectomy to help improve hearing,
Tumors: There are a variety of tumors such as acoustic neuroma that can cause tinnitus. This benign tumor pushes on the cranial nerve, which controls balance and hearing. In addition to ringing in the ears, it can cause dizziness, hearing loss, numbness in the face, and unsteadiness. Sometimes radiation therapy is required or surgical removal to relieve pressure.
Smoking: Cigarettes contain a number of harmful chemicals such as formaldehyde, arsenic, vinyl chloride, hydrogen cyanide, ammonia, and nicotine. Some of these can impair hearing and cause unsteadiness, dizziness, and tinnitus. Chemicals in cigarettes can constrict the blood vessels and this reduces blood flow to all parts of the body including the inner ear.  Nicotine impacts the small hair cells that help people hear as well as the neurotransmitters in the auditory nerve and causes free radicals to be released which causes more damage to the hair cells in the inner ear.
Temporomandibular Joint Syndrome: The temporomandibular joint (TMJ) allows side-to-side and front-to-back movements when we chew. TMJ syndrome causes pain in the jaw joint and face along with headaches, neck pain, and an earache, Some people also experience dislocation and arthritis. People with TMJ syndrome can also grind their teeth when they sleep.
-The UpWellness Team