Top 5 Questions to Ask Your Naturopathic Doctor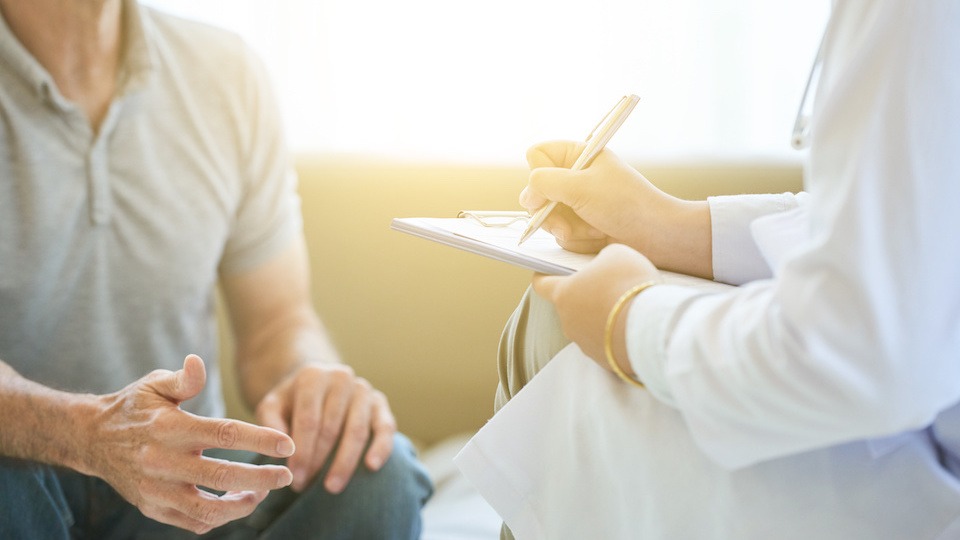 We sat down with our own Dr. Joshua Levitt, N.D., and asked him what kind of questions his patients often ask him. Dr. Levitt's unique approach is backed by an education that includes a degree in physiology from UCLA, a doctorate in naturopathic medicine from the prestigious Bastyr University, formal residency training in integrative medicine in Seattle, and over 15 years of direct clinical experience with thousands of patients.
 Asking your practitioner these and other questions is a great way to build a foundation of trust and allows you to get to know their approach and beliefs better so that you can be more comfortable as a patient.
What is the #1 thing that people get wrong about a naturopathic approach to health?
If I had to pick just one thing that people get wrong about naturopathic medicine, it's that they mistakenly believe that naturopathic doctors are not science-based. Unfortunately, this perception that we don't practice "evidence-based" medicine leads to the widespread belief that naturopathic doctors are "anti-medicine" or "anti-science," which couldn't be further from the truth. 
Many people are surprised to learn that modern naturopathic doctors are well versed in the science of medicine and that we regularly consult with, refer to, and collaborate with conventional medical specialists.  
What role does stress play in health?
It's interesting…If you asked me this question 20 years ago when I was just starting in clinical practice, my answer would be somewhat different than the answer that I'll give you today. Back then, I certainly acknowledged the role that stress plays in illness, but I probably would have described that role as a "supporting actor." Today, I would point to my clinical experience (and the mountains of data that support it) and feel comfortable saying that psycho-emotional stress plays a "leading role" in human health and illness. 
I'd also point out that although the role of stress on health is well understood from a scientific perspective, it is almost entirely overlooked by mainstream medicine. And even when conventional physicians do understand and appreciate the role that stress may be playing in a case, the options for the treatment of stress-related illnesses fall terribly short. I'm grateful that there are a wide range of treatment options for stress-related illness in my naturopathic medical bag!  
What role does diet play in health?
I don't expect that you'll be too surprised at my answer to this one…a good diet is the foundation of good health. Of course, this is not news, but the history of human health through the lens of nutrition tells an important story that I think is critical to understand.  For the vast majority of human history, the single greatest concern that our ancestors had to worry about was hunger. Of course, we've had to worry about wars, predators, plagues, wars, and natural disasters too, but not having enough to eat has been a fundamental problem for humanity for millennia. (Tragically, this is still true for millions of people all over the world today)  But today, we have a new and different problem. No longer are people in the developed world dying of diseases of "not enough," but virtually all of the modern chronic illnesses are diseases of "too much." Too many calories, too much sugar, too much fat, too much salt, too much food. And that's not to mention the hideous quality of the majority of that food.  
We have rapidly rising rates of chronic illnesses in the US, most of which are entirely preventable. The data is clear and convincing that we could reduce the rates of chronic disease by 80% (!!!) using diet and lifestyle modification alone. So yes…diet and nutrition are massively important!  
How important is exercise to health?
Movement is medicine. I like to call it physical activity because somehow, that feels a bit less intimidating than exercise. But, no matter what you call it…we're not doing enough. And here again, we are grossly out of sync with our own ancestral heritage. Until about 100 years ago, humans had no choice but to move their bodies. For transportation. For work. For play. For everything. These days, many people who lead busy, productive lives can make it through an entire day without ever taking more than a few steps. 
It should come as no surprise that "inactivity" has now been called "the new smoking" concerning its major impact on health and the risk of chronic disease. And, the reason why I like to use the term physical activity as opposed to exercise is to highlight that it really doesn't take much movement to reduce the risks associated with inactivity. You don't need six-pack abs or bulging biceps…just 20 minutes of walking every day is enough to significantly reduce the risk of developing and dying from a chronic disease like diabetes, cancer, or heart disease.  
What are the top 3 supplements you recommend everybody takes?
Before I recommend any supplements, I'd like to reflect for a moment on the word "supplement" and what it actually means. A dietary or nutritional "supplement" is something that should augment, enhance, or improve that diet…they are not stand-alone health saviors. That said, there are many reasons to consider nutritional supplementation, including the sad reality of nutritionally depleted agricultural soil, modern food processing, to counter the adverse effects of pharmaceuticals, to improve defenses against toxic exposures, and to treat (or prevent) specific illnesses.  
The first supplement that I recommend for everyone is what I like to think of as the original dietary supplement…spices. Ounce for ounce, spices, and herbs (like cinnamon, garlic, ginger, rosemary, turmeric, cumin, basil, cayenne, oregano, and peppermint) are much more concentrated sources of the sorts of anti-inflammatory, anti-oxidant, and health-enhancing compounds that we all associate with vegetables and fruits. Learning to love spices and how to use them in food preparation is "supplement" is a low-cost and high-yield way to deliciously improve your health. 
Other more traditional supplements that I regularly recommend include magnesium, curcumin, digestive enzymes, probiotics, omega-3 oils, vitamin D, and adaptogenic herbal medicines.  
-The UpWellness Team