Protein, Protein Everywhere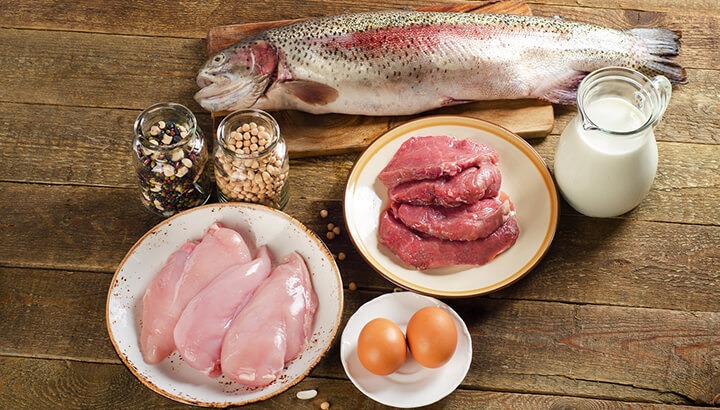 Protein is a nutrient that people associate with lean, muscular physiques and low-carb weight loss diets. Scan the headlines, and you will undoubtedly see all sorts of news touting the benefits of a diet high in protein.
It's no surprise that protein has never been vilified the way fats or carbs have been. Protein is built from amino acids… many of which are considered "essential" because your body cannot manufacture or synthesize them. As you probably learned in high school, without it essential amino acids, your body cannot make critical enzymes, repair itself, or build healthy tissue, muscle, or bone.
Is More Protein Better?
But just because dietary protein is essential does not mean that more is better. A new study, published in Circulation found that high-protein diets can actually increase the risk of heart failure. Here's a quick summary of the findings:
People who eat the most protein have a much higher risk of developing heart disease compared to those that consume the least.

Protein from fish and eggs

did not

increase the risk for CVD.

Plant protein

is much healthier than meat sources.
Summing up the research, lead author Dr. Jyrki Virtanen (of the University of Finland) explained that "many people seem to take the health benefits of high protein diets for granted, [so] it is important to make clear the possible risks and benefits of these diets."
I completely agree. High protein consumption — especially protein derived from animal sources — has been linked to type 2 diabetes, kidney disease, metabolic disorders, obesity, and cancer… and now we can add heart failure to that list.
Building a Better Relationship With Protein
You can reduce these risks significantly by getting your protein from high-quality sources including:
Wild caught fish

Organic eggs

from free-range chickens

Plant-based foods like beans, seeds, nuts and whole grains
Takeaway
Protein is a fundamental building block of good health. But there are two things you should keep in mind — more protein is not necessarily better and it's critically important to get it from the right sources. I hope that's the kind of advice that can help you avoid the meaty medical problems associated with getting too much protein from the wrong foods.
I really don't have a beef with protein itself, but excessive consumption of meat-based protein sources is major public health problem most certainly not a food trend you should be following.  
Take good care,
Dr. Josh