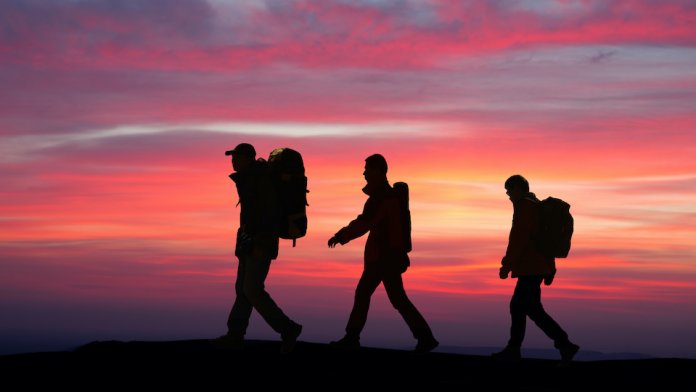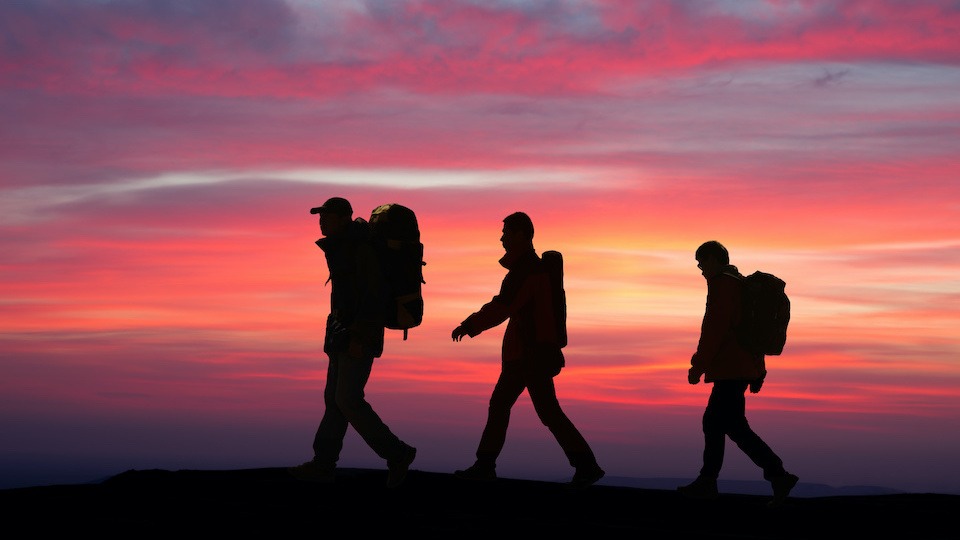 By the time night rolls around, most hikers are heading indoors. However, there may have been times when, either by choice or poor planning your hike extended well into the evening. Suddenly, you're experiencing the wilderness on a whole new level. If you've ever thought about hitting the trails at night, now is a great time to do just that.
Time to be inspired
Let's face it, thanks to social distancing, we've been cooped up in our homes for weeks. Now more than ever, we need inspiration. And there's no better way to get inspired about life and where we want to go than by gazing up at the stars. Night hiking can be a transformative experience, especially if you live in the city.
Heighten your senses
Too much television of late? Is the best part of your day trekking to the grocery store? Well then, it's time to heighten your senses. Imagine smelling the different types of trees or hearing natural sounds that are often masked by human activities. At night, and in low light conditions, your senses have the opportunity to become heightened.
No light pollution
During the pandemic, fewer planes are flying, and fewer businesses are running at night. During normal day to day — and night activities — light pollution is a serious problem in many large cities. It prevents residents from enjoying the night sky. Imagine watching meteors streak across the starry skies? Going on a night hike allows you to experience the night sky like you never have before, especially now.
Fewer people on the trails
Lately, trails seem to be more crowded than usual. More people today hike for fitness, while others look for great Instagram or Facebook photo ops. But if you prefer solitude, then night hiking is for you. Most trails clear out by about 5 pm. With fewer people on the trails, you have a better opportunity to enjoy the sights and sounds in privacy.
How to night hike safely
Choose a trail you've already hiked — Know your terrain and pick a more accessible trail (particularly if this is a new experience.) Besides being safer, it also allows you the opportunity to see a different side to a familiar trail.
Don't wander off trails — According to a study by SmokeyMountains.com, wandering off trail is the number one reason (even ahead of injury and bad weather) that hikers require search and rescue. And if you think it only happens to the novice hikers, think again. It happens to alert, experienced hikers as well.
If possible, hike in a group — There's safety in numbers…enough said.  
Bring plenty of lights — Flashlights work well, but headlights are far better.
Bring extra batteries — Don't get caught in the dark off guard.
Dress appropriately for weather conditions — Check ahead for weather. And, if your hiking trip starts before sunset, bring an extra layer of clothing to put on when it cools down.
Pack enough food and water — Stay hydrated and keep your blood sugar in check.
Watch for nocturnal wildlife — Make noise as you hike. While they may be more afraid of you don't want to run into a mountain lion, wolf, or coyote.
Take your trash with you — No better way to attract wild animals than leaving smelly garbage around.
Hike slower — Avoid tripping and falling. Perception is different at night.
Hike under a clear sky and bright moon — This is especially important if you are new to night hiking.    
Bring your cell phone and portable charger — In case of an emergency, you'll have peace of mind. Just be aware you may not get a signal in some spots on your trail.
Tell two family members or friends where you're hiking — Whether in the day or night, letting people know where you're hiking and when you will be returning is good practice. The most important thing a person needs to do when hiking, says National Geographic, is leave a trip plan with two people who will notice you're missing.   
The importance of a good headlamp
Your headlamp is a vital piece of equipment for your night hike. Its fundamental purpose is to channel light to a target area. Knowing when and how to use a headlamp is key to improving your night vision. A good headlamp will also make your experience that much better during your night hike.
When shopping for a headlamp:
Purchase one with a red-light setting in addition to the standard white-light setting. It takes your night vision at least 30 minutes to fully adjust. A red-light on your headlamp will preserve your night vision, according the National Park Services (NPS).  Just make sure to familiarize yourself with the red-light setting before going on your hike.
In addition, get to know the lighting differences between wide (flood) and narrow (spot) beams on your headlamp.
Wide beams of light are useful for up-close tasks, reading maps, and repairing.  

Narrow beams of light are useful for long-distance viewing and are usually the better choice for navigating a trail in the dark.
Obviously, an adjustable headlamp that has both wide (flood) and narrow (spot) beams is ideal for night hiking. In addition, multiple brightness settings allow you to switch from low-light to high-light (and visa-versa) when you need to look closer at trail markers or details on a map. Test your headlamp to assure it fits comfortably on your head and doesn't bounce when walking. Plus, an adjustable headlamp allows you to position the beam exactly where you want it.
 Other important headlamp features
Another important feature is a weather-resistant headlamp. You won't want to swim with it, but you will need it to be somewhat water-resistant and able to withstand rain or snow.

Check on/off switches to assure you like the high to low light sequences. Moreover, a switch that prevents the headlamp from inadvertently switching on in your backpack is ideal.
On that note… When using your headlamp on a trail and you hear hikers approaching, be polite and turn your headlight off, so you don't disturb their night vision. One of the best headlamps for night hiking on the market today can be found here.
Get motivated and take hiking to a whole new level!
Start your night hike with a goal to watch the sunset and then hike to the full moon. Open your senses and explore the night sky when your body would otherwise be winding down. Now is a great time to night hike…stay safe.
-The UpWellness Team