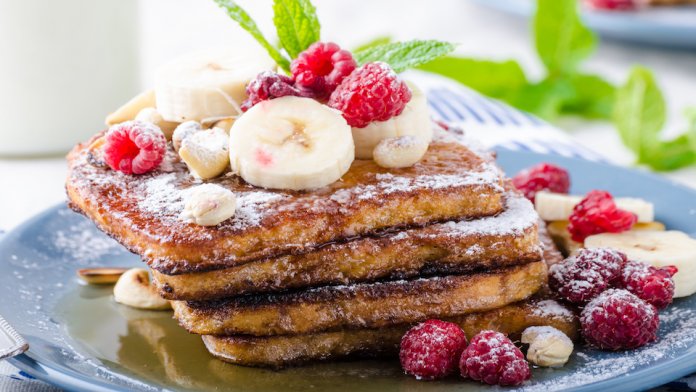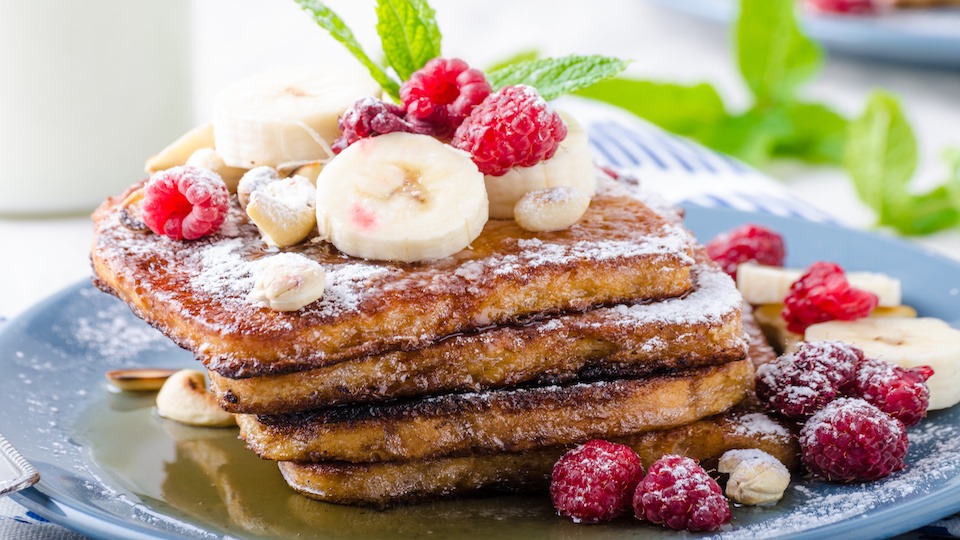 Close your eyes…What does your ideal French toast taste like? You would most likely describe it as thick, crisp on the outside and soft and eggy on the inside right? Well, how do you get that scrumptious "eggy" feel without eggs? The answer is aquafaba.
Aquafaba is the liquid that comes from soaking or cooking legumes or beans. It is the thick liquid that greets you when you open a can of chickpeas. It is a popular vegan egg substitute used in baking because it is composed of starches and protein with a thick texture that makes it perfect for binding, thickening, emulsifying and foaming without eggs.
Make Your Own Aquafaba
This homemade aquafaba will keep in a mason jar in the refrigerator for up to three days. You can also freeze it in portions where it will last for up to two months.
What you need
1 ½ cup dried chickpeas

4 cups filtered water
Instructions
Rinse the chickpeas well and transfer them to a large stockpot. Cover the chickpeas with water, cover and let it sit overnight.

Check chickpeas in the morning to be sure they are completely covered in water. If they are not, add enough water to cover them.

Bring water to a boil and simmer for 30 minutes or until the beans are tender.

Once the beans are tender, strain the aquafaba into a large measuring cup. Let it cool.

You should have about ¾ to 1 cup of liquid. If you have more than that, cook it down until it is the right consistency. If you have too little liquid, bring it to a boil and add more water.
Delicious No Egg French Toast
The whole family will love this delicious, thick and satisfying French toast.
What's in it
1 ½ cup unsweetened, unflavored almond or rice milk

½ cup almond flour

1 cup aquafaba (from a can or homemade)

2 tablespoons pure maple syrup

¼ teaspoon ground cinnamon

2 pinches of salt

½ tablespoon orange zest (from half an orange)

8 whole-grain bread slices (about ¾ inches thick

1 cup of blueberries or raspberries (compote)

½ cup applesauce (compote)

1 teaspoon pure maple syrup (compote)
How to make it
Preheat the oven to 450°F. Set a wire rack over a baking sheet.

Mix plant milk, flour, aquafaba, maple syrup, cinnamon and salt in a bowl until smooth. Transfer to a shallow pan. Stir in the orange zest and mix.

Warm a nonstick skillet. Dip bread into the batter and let it soak for a few seconds. Turn it over and allow it to soak a little more.

Cook bread for 2-3 minutes each side.

Place the French toast on the wire rack in the oven for 10-15 minutes to crisp up.

Combine compote ingredients in a blender and process until slightly chunky.

Serve on top of warm French toast.
Yummy!
-Susan Patterson