Migraine Treatment Protocol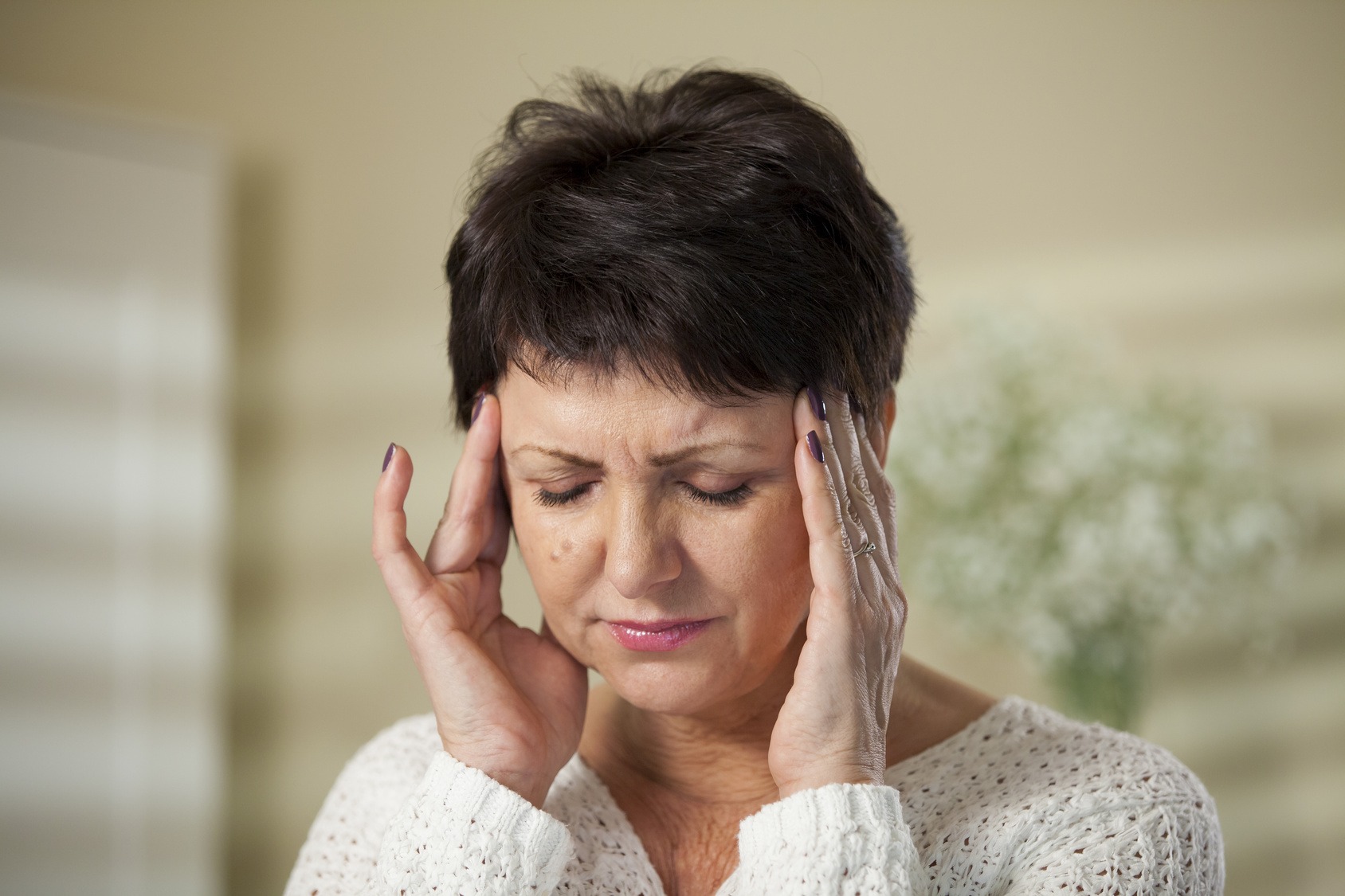 People who have asthma are called asthmatics. People who have diabetes are called diabetics.  But do you know what people who have migraines are called? Migraineurs. Somehow, a French term can make an awful medical problem sound almost chic… of course, migraines are anything but chic. I see a steady stream of migraineurs seeking relief from their pain, and I'm grateful to be able to help many of them find a solution to this mysterious and debilitating syndrome using the approach described below.
In his book, A Brain Wider Than the Sky, Andrew Levy describes his migraines like this. "And then a throb hits you on the left side of the head so hard that your head bobs to the right…There's no way that came from inside your head, you think. That's no metaphysical crisis. God just punched you in the face."
As anyone suffering from migraines knows, they are far more than just a headache–a migraine is a disabling cluster of symptoms that includes visual disturbances (auras), nausea/vomiting, sensitivity to light and sound, extreme fatigue, and impaired thinking. Many migraineurs will say that a regular headache simply ends or goes away…but you need to recover from a migraine. As a result, the medical community considers migraines to be a distinct neurological condition.
Migraines affect about 12% of the population… making them a very common but still poorly understood problem. Despite major advances in medical technology, surprisingly little is understood about the exact underlying causes of migraines. We can identify triggers for headaches in different individuals, and we know that there are neurovascular changes that affect blood flow to the brain in migraineurs…but we don't yet understand how exactly these various triggers actually trigger the migraine.  
Migraines can be triggered by a variety of causes, which can vary widely from person to person. Some of the most common include:  
Caffeine

Sugar

Bright light

Food additives

Sugar

Alcohol

Drugs (over the counter, prescription, and illegal)

Fermented foods (like aged cheeses)

Exercise

Dehydration

Odors (especially chemical or synthetic smells)

Lack of sleep

Changes in the weather

Neck tension

Hormonal shifts
Identifying the Triggers
The first step in any migraine treatment protocol involves attempting to identify triggers. Because migraine triggers can be so unique to each individual, I encourage all my migraine patients to keep a headache journal so that they can identify (and hopefully avoid) these precipitating factors. Keeping track of migraines in a diary that includes dates, times, and relevant conditions like weather, food/drink, sleep, menstrual status, and exercise can help both patient and physicians have a better sense of the migraine pattern, triggering factors, and monitoring response to treatment.  
It's best to take notes in your migraine diary as soon as you can during or immediately after a migraine. Although this may be the last thing you feel like doing when you have a migraine…a journal like this can be invaluable when trying to track down your triggers. Many migraines start with an "aura" before the pain really sets in…so I always tell my patients to get those notes on paper during their aura, before the pain hits hard.  
Avoiding or Eliminating Triggers
Of course, once migraine triggers have been identified…the next step is to make changes to the diet and lifestyle to attempt to avoid them whenever possible. This step can look different for each patient but it often involves a personalized version of what naturopathic physician call an "elimination diet" or a "detox" program. Typically, this involves eating an ultra-clean diet that removes all of the potential dietary triggers (like gluten, sugar, dairy, processed foods etc) for three weeks as well as making changes to lifestyle in order to reduce or avoid exposure to potential migraine triggers.
Programs like this can last anywhere from 2-6 weeks, with results being tracked in a migraine journal. The 14-Day Detox program that I developed is a perfect example.  This program has helped hundreds of people identify triggers, and feel better in as little as two weeks. You can get access to that program right here ⇒ Link To Detox Program
Note on headache medications:  During an elimination or detox program, it is wise to pay close attention to medication use patterns as well as food triggers. There are many migraineurs who rely heavily on over the counter or prescription headache medications like ibuprofen, acetaminophen and others…but with excessive use, these treatments can actually become part of the problem. Medication overuse headaches and rebound/withdrawal headaches are fairly common in migraineurs…and the only way to stop them is to stop or change the medication.   
Naturopathic Migraine Treatment Protocol
In addition to the identification and avoidance or elimination of triggers…there are a range of naturopathic treatment options that can be used alone or in combination to help prevent and treat migraine headaches.  
Treat the gut

:  Digestive problems, especially constipation is a common denominator in many migraine sufferers. Improving digestive efficiency and motility with dietary changes that focus on adding fiber with clean, plant based meals can improve regularity which can result in decreases in migraine frequency. If dietary changes alone aren't enough, adding

digestive enzymes

and probiotics will usually improve the constipation which will almost always result in a significant reduction in the frequency of migraine.    

Take Magnesium:

 Magnesium is one of the most common micronutrient deficiencies in America…and up to 20% of migraineurs are deficient in this mineral. Adding magnesium can improve gastrointestinal motility, decrease muscle tension, and will frequently decrease or eliminate migraine. When constipation is involved, I usually use Magnesium citrate at a dose of 150-300 mg twice  daily with food. Another option is Magnesium glycinate at a dose in the range of 300 mg twice daily.

Fish Oil: The Omega-3 oils found in cold water fish are anti-inflammatory and have been shown to reduce the frequency, severity, and duration of headaches. I strongly recommend

UpStream Wild Salmon Oil…

because it works.    

Try Riboflavin:

Riboflavin is another name for Vitamin B2 and there is some research that suggests that high doses can decrease the frequency of migraine by as much as 50%.  I recommend 400 mg twice daily.  (Be advised: high doses of B2 will turn your urine a very bright neon yellow color.  Don't worry…it's perfectly safe)

Petasites:

 There is a well-studied extract of a common plant called Butterbur (

Petasites hybridus)

that I often recommend for both treatment and prevention of migraine. I recommend a product called Petadolex which can be used at a dose of 150 mg at the first sign of a migraine, and then 150 mg again after about 30-60 minutes.  For prevention, a typical dose is 75 mg twice daily.

Bodywork:  

If chronic muscle tension in the neck and shoulders is a trigger, a visit to a bodyworker who has experience with trigger point release can work wonders.  
Using the strategies outlined above, I have helped many migraineurs find relief. I hope that it helps you too.
Take good care,