When You Lose Weight… Where Does it Go?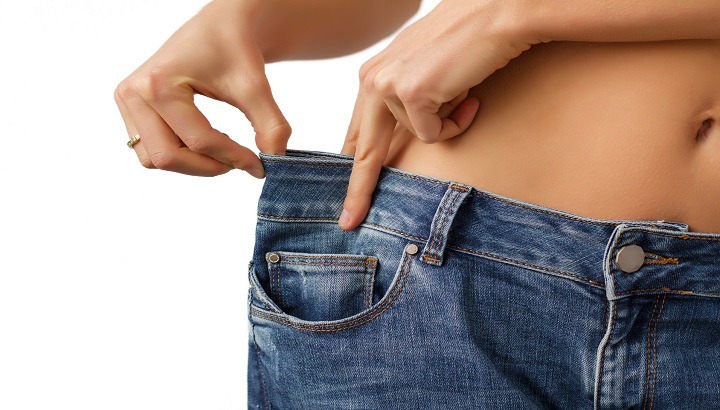 Say you just lost five pounds. First of all, congratulations! You are now five pounds lighter! Now that we're done celebrating… did you ever wonder about a simple, but not so simple question: Where did that extra weight actually go?
This is actually a fascinating question… what happens to the weight that you've lost? Those five pounds were attached to your body a few weeks ago, so where are they now? Most people have no idea. In fact, if you ask most doctors, they have no idea either. Believe me, I've asked. Most of them will say that they think it gets "burned off" and released as heat. Wrong. In fact, that can't possibly be true… it would break one of the fundamental laws of physics (it's the law of conservation of mass for those of you science types).
So if it doesn't actually get "burned off"… where does it go? The answer was published in an interesting paper in the journal BMJ. A research team from the University of New South Wales studied a wealth of biometric data and concluded that that most of it, believe it or not, leaves your body through your lungs.
According to Andrew Brown, co-author of the study:
"There is surprising ignorance and confusion about the metabolic process of weight loss. The correct answer is that most of the mass is breathed out as carbon dioxide… It goes into thin air."
The lost fat that does not get exhaled, the research team explains, is released as water through various bodily fluids, including urine, feces, tears, and sweat. So, as you can see, the term "burning off calories" is not exactly accurate… at all! If you didn't know, don't feel bad — half of the 150 medical professionals surveyed by the authors of this study didn't know either (the biochemistry behind this is advanced, indeed).
Summarizing the results of their research, the study authors wrote:
"Our calculations show that the lungs are the primary excretory organ for fat. Losing weight requires unlocking the carbon stored in fat cells, thus reinforcing that often heard refrain of 'eat less, move more.' We recommend these concepts be included in secondary school science curriculums and university biochemistry courses to correct widespread misconceptions about weight loss."
Eating less and moving more is indeed the recipe to healthy weight loss. It's also important to add "eating better" as well as eating less. Get processed foods off of your plate, and focus on a plant-based diet of fruits, veggies, legumes, and healthy fats and proteins. Be sure to stop when you feel full. Making sure that there are a lot of fiber-rich foods in your meals will help the feeling of satiety, and aid in not overeating.
As far as movement, I always say that a crucial recipe for health (and weight loss) is to walk for at least 30 minutes each day. If it's cold, put on some layers. If it's wet, wear a raincoat and rain boots. I always say, "There is no such thing as bad weather, just inappropriate clothing." To get your heart rate pumping faster, make your walk a brisk walk. Build it into your schedule and make it happen every day. Don't think too much about it, just get out there, get moving, and enjoy!
Nutritious food and an active lifestyle… the prescription you need for excellent health, and to breathe out that excess weight!
– Dr. Joshua Levitt