Looking for Emotional Balance? Try Lemon Balm Essential Oil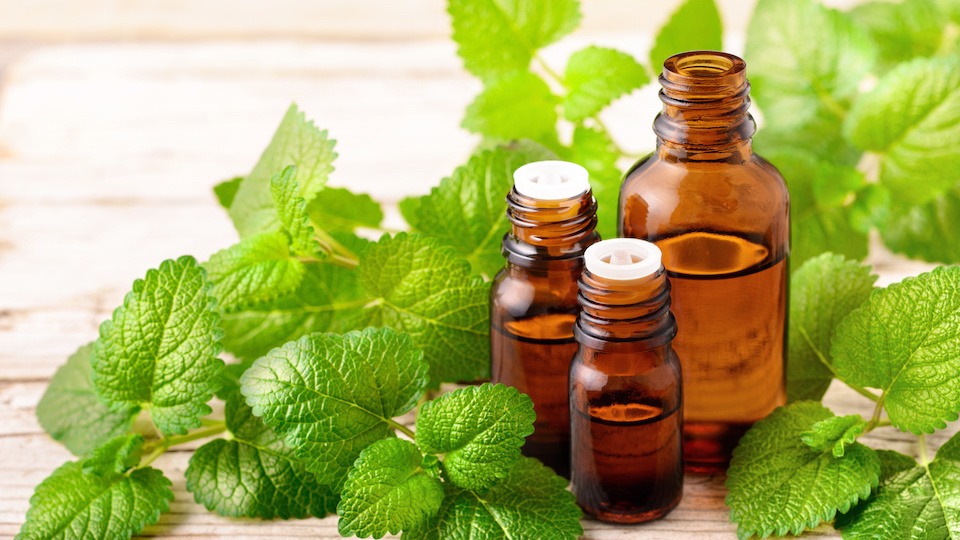 Although I never use it in my own house, I do have a strong memory of the smell of Lemon Pledge® furniture polish. My grandmother used to use it on her furniture, and that citrusy smell is forever burned in my memory. And there's a plant out in my garden that gives me an olfactory reminder of that smell every time out there. The plant is a leafy perennial called Melissa Officinalis, also known as lemon balm. I kid you not; the leaves of this plant smell EXACTLY like Lemon Pledge®…but without all the toxic chemicals. The smell of lemon balm comes from the aromatic essential oils found in the plant, which not only smell wonderful but are also a powerful medicine, especially if you are feeling stressed or anxious.
Be Well,
Dr. Josh
It's a rat race out there, isn't it? It is likely that you are often caught up in the rush, rush of daily living, job, kids, social functions, etc., that you begin to wonder if you are coming or going. Slowing down and enjoying life is definitely beneficial for both emotional and physical health. Sometimes, we need a little help finding balance, and this is where the sweetly fragranced and powerful lemon balm essential oil becomes a high-value tool.
Lemon balm essential oil, also known as Melissa essential oil, comes from a calming herb that's a member of the mint family. Native to the Mediterranean region, it was used as far back as the Middle Ages for reducing anxiety and stress as well as promoting sleep and easing pain. Even before that time, it was steeped in wine to lift the spirits. Today, it's grown around the world and used to treat a variety of ailments, including anxiety, insomnia, and excess stress.
Therapeutic value
The therapeutic benefits of lemon balm essential oil can be attributed to its properties as an antidepressant, cordial, nervine, emmenagogue, sedative, antispasmodic, stomachic, antibacterial, carminative, diaphoretic, febrifuge, hypotensive, sudorific and tonic substance. This essential oil is extensively used in many different types of balms due to its soothing properties, and its sweet, pleasant aroma.
Evidence of effectiveness
Thanks to lemon balm essential oil's hypnotic, sedative and antidepressant properties, it helps to create a feeling of warmth and peace. It's known for promoting emotional balance and lifting one's mood. An Australian study conducted out of the University of Melbourne's Department of Psychiatry and The Melbourne Clinic in 2013, discovered that the effects of the oil helped to improve depression and anxiety as well as cognition.
In a 2002 study from the University of Northumbria in Britain, lemon balm essential oil was shown to improve the mood (and cognitive performance) in healthy young participants. The volunteers reported experiencing a high level of "calmness" as well. The University of Maryland Medical Center reports that a number of studies have shown that combining lemon balm essential oil with other calming herbs like chamomile and valerian helps to reduce anxiety as well as to promote sleep. It notes that one study on people with minor sleep problems who took a combination of lemon balm and valerian, 81% of volunteers reported sleeping significantly better.
Research published in 2014 took a look at the impact of foods containing lemon balm on mood. It was discovered that when a supplement was mixed into a beverage and into yogurt, participants experienced positive impacts on mood and decreased levels of anxiety.
Other research, conducted at the Wolfson Research Centre in England, treated patients with severe dementia and clinically significant agitation with lemon balm essential oil, which was massaged into their skin twice each day for four weeks. Compared with patients who were given a placebo of sunflower oil, those who received the lemon balm treatment exhibited markedly less agitation and were also less socially withdrawn.
Applications
Lemon balm essential oil can be diffused at home or in the office, applied topically, and taken internally. For stress and anxiety, add a few drops of the oil to a diffuser or vaporizer to help create a more calming environment. When you begin to feel especially anxious, you can inhale it directly from the bottle. Another way to use it is as a topical skin rub by combining it with a carrier oil like coconut, jojoba, or almond oil, or, adding a few drops to your favorite lotion.
Safety
Lemon balm essential oil is non-toxic and considered safe for most adults when used in medicinal amounts short-term, for up to four months, though not enough is known about its safety when used long-term. When you use topically, it may cause irritation to the skin.
Pregnant women and those who have sensitive skin are advised to avoid using this essential oil. WebMD notes that it's believed to be safe for infants when used for up to a
week, and older children under the age of 12 for up to one month. Lemon balm can cause excessive drowsiness when combined with other medications used during or after surgery; experts recommend to stop using it at least two weeks before a scheduled surgery.
-The UpWellness Team