Here's How to Use Quinoa For Desert…Yummy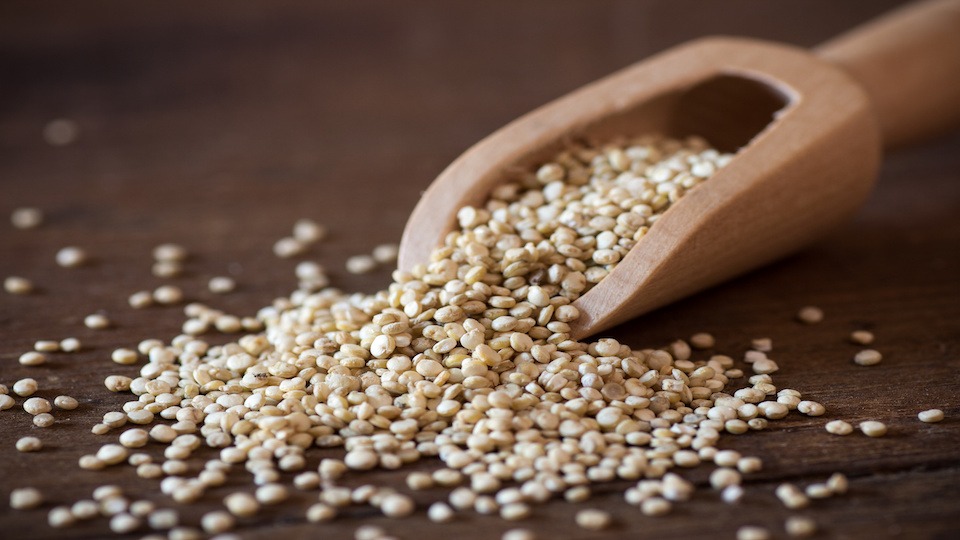 Sometimes, the easiest route to improving your diet comes from where you might least expect it…dessert! Eating a minimally processed, whole food, plant-based diet does not need to feel like a huge sacrifice. And it certainly doesn't mean that you need to eat nothing but salad for breakfast, lunch, and dinner.  Whole grains like quinoa can be a wonderful addition to your diet, and these recipes will be sure to convince you. 
Enjoy
-JL
We love quinoa here at UpWellness. It is packed with protein and fiber and is one of the healthiest seeds you can consume. It makes a great gluten-free alternative for processed ingredients and can even be used to create delicious, decadent desserts. Here are our favorite recipes that will satisfy your craving for something sweet while still allowing you to reap all the benefits of this wholesome seed. 
No-Bake Vegan Fudge
Ingredients:
1 Tbsp coconut oil, melted
Flaked sea salt, optional
Instructions:
Line a small shallow container with plastic wrap and set aside. 
Place the quinoa in a large, dry skillet and toast over medium heat for about 1-2 minutes. Tossing occasionally. Quinoa should be fragrant and begin to pop. 
Place toasted quinoa in a blender or food processor and pulse until it is powdery and flour-like. 
Place dates, coconut oil, and cocoa powder into the food processor with quinoa flour. Process on high until ingredients are well combined, and no chunks remain.
Add 1 Tbsp of water at a time while the food processor is turned on. Once the mixture has reached a doughy consistency, stop adding water. You shouldn't use more than 4 Tbsp of water, or your fudge will be too thin. 
Transfer mixture into plastic-wrap lined dish and press to create an even layer. 
Sprinkle with sea salt flakes and cover. 
Place in freezer for about 3 hours or until fudge is set and cut into ½ inch bite-sized pieces.
Enjoy! Store leftovers in the freezer in an airtight container and snack on a piece whenever you need a chocolate fix. 
Classic Chocolate Chip Cookies with a Twist 
Ingredients:
1/2 cup coconut oil, softened
1 flax egg- (1 Tbsp flaxseed meal + 3 Tbsp water. You can also use a regular egg if you aren't following a vegan diet)
1/2 cup vegan chocolate chips or dark chocolate chips if not on a vegan diet
Instructions:
Whisk together all dry ingredients in a large mixing bowl and set aside.
Using a stand mixer, or by hand, beat together coconut oil and coconut sugar until creamy. Stir in egg or flax egg and vanilla. 
Stir dry ingredients into wet ingredients in three batches until thoroughly combined. 
Fold in chocolate chips. 
Cover mixing bowl with plastic wrap and let chill for 2 hours. 
Preheat over to 350 degrees F. Line a cookie sheet with parchment paper or a silicone baking mat. 
Using a large spoon, scoop out cookie dough and form into balls until dough is gone.
Flatten balls slightly with a fork or leave as is for a thicker cookie. 
Bake for 9-11 minutes until edges are brown and bottoms are crispy. 
Let sit on sheet for five minutes and transfer to a wire rack to cool. 
Coconut Chocolate Quinoa Pudding
Ingredients: 
1 cup coconut cream + more for garnish
1/2 cup medjool dates, soaked for 5 minutes
Pinch of stevia, optional
Coconut flakes, fresh, berries, chopped walnuts for garnish, optional
Instructions: 
The night before making, place two cans of full-fat coconut milk in the fridge to chill. 
Scrape off the hardened cream from the top of each can and place it in a mixing bowl. Use an electric mixer to whip the cream to an airy consistency. Cover and let sit in fridge while preparing the remaining ingredients. 
Place ¾ cup coconut water from the bottom of the can into a high-speed blender. 
Add dates, cacao powder, sea salt, stevia, and quinoa, and blend until smooth with no lumps. 
Dump quinoa mixture into a large mixing bowl and fold in coconut cream. Use ¾ cup or 1 cup depending on how thick you want your pudding. 
Cover and place in the fridge for 30 minutes to allow pudding to become firm. 
Serve immediately with leftover whipped coconut cream, coconut flakes, fresh berries, and nuts if desired. 
Enjoy!
-The UpWellness Team