Heat, Ice, or Both??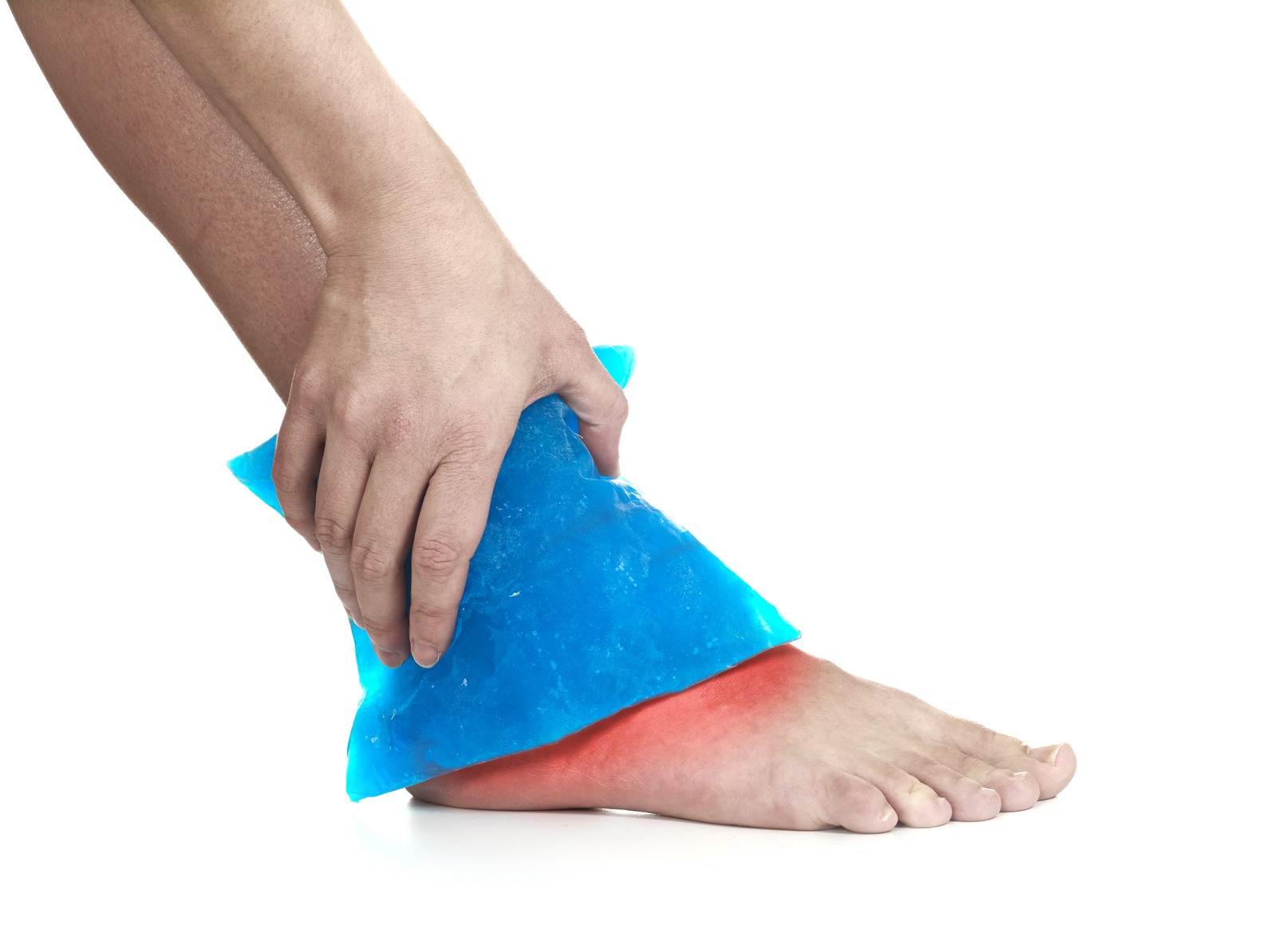 In any case of orthopedic injury like a sprain, strain, pull, or tear… most people's go-to home treatment is to immediately apply ice. During the first 24 hours after an injury, ice therapy is the way to go. However, in the following days, a treatment called "contrast hydrotherapy," which involves a combination of cold and heat, can speed up the healing process, and get you back in business even faster.
Injuries to connective tissues, such as tendons, cartilage, and ligaments, can be very frustrating, as these tissues tend to heal slowly. This is because they are composed of fibrous, dense tissues with a minimal blood supply. For this reason, the pain of tendon tears, ankle sprains, and other such injuries can take much longer to heal than injuries to other tissues like muscle, skin, or even bone. This explains why you've probably heard someone say that it's better to break your ankle than to sprain it… a fracture of a bone will often heal faster and more completely than a torn ligament.
Using contrast hydrotherapy is a great way to improve recovery from these sorts of slow-healing injuries, and it is safe, inexpensive, and easy to do at home. The basic premise is simple… it involves the alternating application of moist heat and cold to the affected area in a short cycle. Depending on the type of injury you have, you can immerse the area in a basin or tub (this is ideal), or apply ice packs and heating pads wrapped in wet towels to the area. If these are not practical for your particular injury, you can pour running water from a faucet (or even the shower) on the injury, alternating between hot and cold.
The way that contrast hydrotherapy is works is relatively simple, and it's all about blood flow. When you apply heat to an area of your body, the blood vessels in the area open up and the region gets infused with blood. When you apply cold afterwards, the cold causes those blood vessels to constrict. The effect of the alternating dilation and constriction of blood vessels acts like a pump to bring additional blood flow and perfusion to the area. Because of the characteristically low blood supply that these tendons, ligaments, and cartilaginous areas contain, contrast hydrotherapy can increase the circulation in the area, and facilitate healing.
Typically, when performing an at-home hydrotherapy session, you'll want to apply heat for three minutes, then cold for one minute. Repeat this cycle three times, making sure to end on cold. If you perform this process regularly, you'll very likely notice that your injury heals much faster.
– Dr. Joshua Levitt