Want Great Skin? Eat More of These Delicious Foods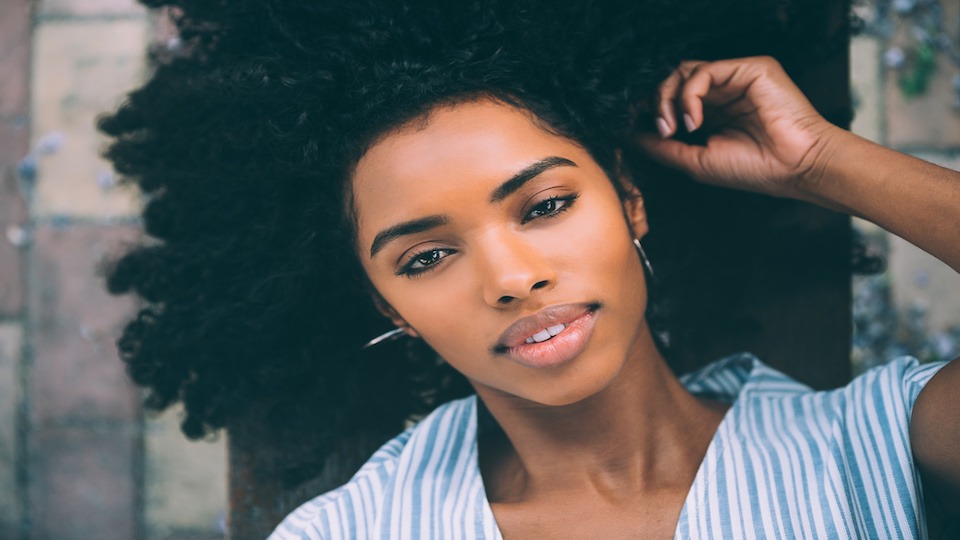 The global skincare industry is worth nearly $150 Billion… Sadly, most of it is just window dressing. What the skincare industry wants you to believe is that you can apply their creams, balms, ointments, lotions, and serums to treat your skin from the outside. What they don't seem to understand is that the skin is one of many organs in an interconnected system that gets its nourishment from deep within. The real secret to clear, glowing skin is understanding how to treat it from the inside out.  This article from my team at UpWellness is all about the best foods for nourishing your skin from the inside.
Enjoy,
-JL
Having beautiful, radiant skin is not limited to youth. It is possible to keep your skin looking vibrant and fresh well into middle age and beyond. This largest organ in the human body deserves all the TLC you can give it, and this starts with what you put in your mouth. That's right, feeding your skin from the inside out builds a healthy foundation and will reward you will skin your friends will envy.
Here are some of the best natural ways to nourish your skin and promote overall health and wellness.
Avocados
They are rich and creamy, full of healthy fat that will keep your skin flexible and nourished. In one study, 700 women found that a high intake of fats, especially the fat found in avocados made their skin springy and supple. Avocados contain compounds that can also protect your skin from aging. Exposure to UV rays can hasten signs of aging including wrinkles.
Furthermore, avocados are a good source of vitamin E which most Americans don't get enough of. This vitamin will protect skin from oxidative damage. When the vitamin E combines with the antioxidant vitamin C, also found in avocados, skin is healthy and can make the collagen it needs to be strong.
Try this: Cut up half an avocado and enjoy with your morning scrambled eggs.
Walnuts
Walnuts contain essential fatty acids that the human body can't make on its own. These nuts are richer than many other nuts in omega-3 and omega-6 fatty acids. If you consume a diet that is overloaded in omega-6 fatty acids it can promote inflammation. Omega-3 fatty acids reduce this inflammation. Because walnuts contain a good ratio of fatty acids, they can combat the inflammatory response that results from too much omega-6.
Try this: Mix some walnuts into a dish of Greek yogurt for a delicious snack.
Sweet Potatoes
Plants contain a nutrient, beta-carotene, that is converted into Vitamin A in the body. Beta-carotene is found in oranges, carrots, spinach, and sweet potatoes. Just ½ cup of baked sweet potato contains enough beta-carotene to provide four times the recommended daily amount of vitamin A. Acting as a natural sunblock, carotenoids, including beta-carotene protect skin from sun damage such as sunburn, cell death, and wrinkled and dry skin. If you consume enough beta-carotene, your skin will also take on a warm orange colored glow – reflecting its health and vibrancy.
Try this: Top a baked sweet potato with goat cheese, cinnamon, and pecans for a delicious and nutritious snack.
Broccoli
Broccoli is loaded with vitamins and minerals that promote healthy skin including vitamin A, vitamin C, and zinc. Also, this green superfood also contains lutein, a carotenoid that works similarly to beta-carotene. Lutein protects skin from free radicals that can cause it to become wrinkled, dry and lifeless.
A compound, sulforaphane, found in broccoli florets, has some powerful health benefits. In addition to protecting from sun damage, it has been found to have anti-cancer effects, for some types of skin cancer. Amazingly, in lab tests, sulforaphane reduced the number of skin cells killed by UV light by up to 29% with protection lasting up to 48 hours. Additional evidence shows that this impressive compound can also maintain collagen levels in the skin promoting strength and elasticity.
Try this: Combine steamed broccoli with cheese and olive oil to make an amazing and healthy pasta sauce.
Dark Chocolate
Just one more awesome reason to eat dark chocolate, it is great for your skin. Cocoa powder is loaded with antioxidants. In one study, participants consumed cocoa for 12 weeks – after which their skin was less rough, less sensitive to sunburn, had better blood flow and was moisturized.
In another study, it was found that eating 20 grams of high antioxidant dark chocolate per day increases the skin's ability to withstand twice as much UV radiation before burning compared to eating low antioxidant chocolate.
Be sure to consume dark chocolate with at least 70% cocoa, and low added sugar for best results.
Try this: Add shaved dark chocolate to your morning bowl of oatmeal.
How about it, are you ready to eat your way to beautiful skin?
-The UpWellness Team