Grass-Fed Beef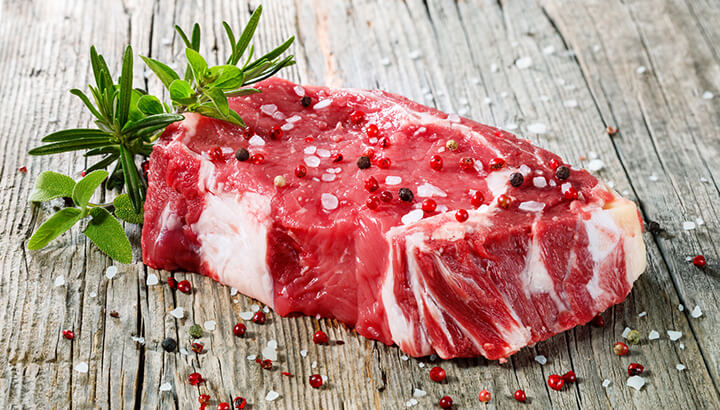 "Out of sight, out of mind" might not be the right philosophy if you are concerned about your health. What you don't know can indeed harm you, particularly when it comes to your dietary choices.
Thinking about food holistically
I'm a firm believer in the importance of knowing where your food comes from. I'm not the first person to suggest how important this is. Michael Pollan, the author of the Omnivore's Dilemma, does a wonderful job of calling attention to how food sources — from organic produce to industrialized agriculture — can impact your health and the health of our planet.
Here's some wisdom I've distilled from Pollan's book (and from my own experience over the years). When you are making food choices, I suggest you should be thinking about how your food decisions are affecting:
Your health

Your offspring

The farmers who supply your food

The environment
People are starting to wake up to this more encompassing and holistic perspective. It's amazing that I'm now getting regular questions about things like grass-fed beef when just ten years ago most people didn't ever even consider the diet of the cow provided the meat they were eating. I really want to encourage this kind of inquisitiveness because it gets people reflecting on how their dietary habits have consequences both close to home and for the environment. So, is grass-fed beef a good choice?  
Putting food choices in context
Allow me to attempt to put the question of grass-fed beef in context. It's certainly better for you, the cows and the planet than many other choices you could make (like eating a burger from a fast-food joint like McDonald's). To start with, a burger from a grass-fed cow will have a better omega-3 to omega-6 profile, which means it will be healthier for you (and your heart) than beef from a cow raised on diet of antibiotic-laced corn feed.
There's little doubt that grass-fed beef is nutritionally superior to beef from corn-fed cows. It's also a welcome fact that when cows can graze as nature intended they will be happier and healthier than cattle raised and slaughtered in a factory-farming environment. I think we should be mindful of how the animals raised for our benefit are treated. When we are unconcerned about the conditions they live in, the food they eat and the drugs they take, it will have adverse consequences for our health.
But there's more at stake. Factory farming also is a huge contributor to the production of methane gas, which is a major driver of global warming. So, free-range cows (cows that have access to pasture land) are better for the planet, too.
But that doesn't mean that a grass-fed burger is the best choice you can make. I believe you'd be better off enjoying an organic veggie burger (or another plant-based choice like beans and lentils). By going plant-based, you'll be getting a richer array of phytonutrients, beneficial fiber and even better quality cholesterol-lowering omega-3s. And by steering clear of red meat, you'd also be avoiding saturated fats, which can raise cholesterol levels that elevate your chances of developing heart disease.
Less than you do now
So, here's simple prescription with far-reaching benefits: be mindful of your food sources. Also, be sure you put your dietary options in context. Eat less meat than you do now. It's a better choice for you, your family, the farmers and our planet.  
Take good care,
Dr. Josh