Why You Should Get Morning Sun Daily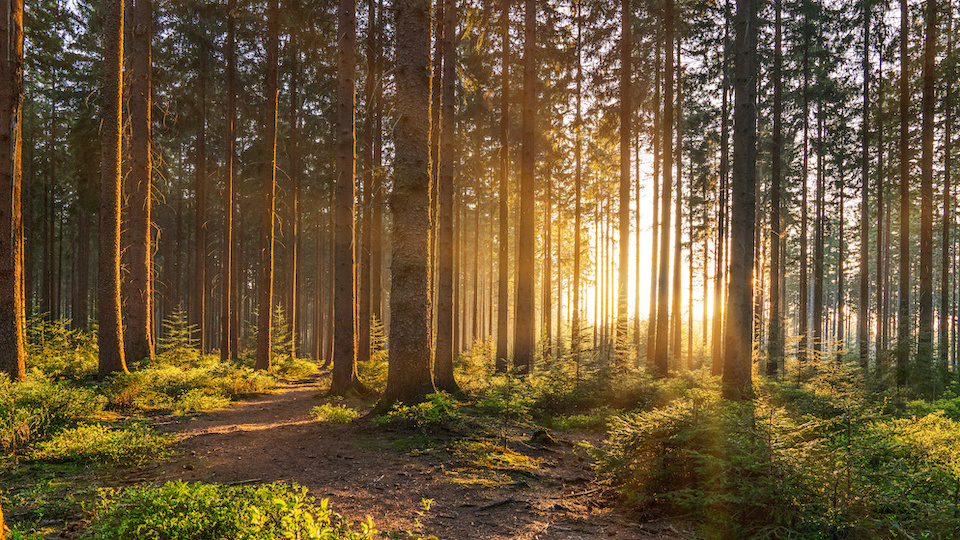 Anyone who has ever been for a morning walk can attest to the incredibly refreshing, invigorating feeling that comes from this simple and wholesome activity. But did you know that science is now backing up the benefits of this daily ritual?
Research shows that the ideal time for reaping the health benefits of sun exposure is actually in the early morning – ideally between 8-10 am. It not only helps you feel happier – it helps you sleep better, promotes healthy bones, boosts metabolism, helps to improve the way your body absorbs nutrients, aids in regulating hormones and moods, and also boosts immune function. All of these benefits can be achieved in as little as 10-20 minutes a day, without any prescription, cost, or side effects! If you're not convinced, here are some reasons why you should be getting morning sun daily:
Morning sun improves your eyesight
The human eye contains photosensitive cells in its retina, with connections directly to the pituitary gland in the brain. These photoreceptors play a vital role in human physiology and health, and stimulation of these important cells comes from sunlight. Sun exposure can help to slow down macular degeneration, which is a leading cause of blindness in senior citizens. Another study found that those who had gotten the most sun in their younger years were about 25 percent less likely to have developed myopia by middle age.
Morning sun helps you sleep better
Seeing the sun at a set time helps to keep your internal clock in sync. By seeing sunshine at the same time each day, it helps to set your circadian rhythm. You'll feel more awake during the day, and when it's time for bed, you'll be more apt to fall asleep and stay asleep.
Morning sun makes you feel happier
There's no doubt about it, a little bit of sunshine can make a world of difference in our mood. This mood change is a measurable scientific phenomenon. When light enters the eye, it stimulates neurons in the hypothalamus, a part of the brain that influences mood. These nerve impulses travel to the pineal gland, which regulates serotonin, the 'feel-good hormone'. Research has revealed that the effects of sunlight can be directly correlated to serotonin levels, which is connected to suicide ideation in humans. Additionally, the amount of daylight exposure you get is crucial in maintaining a normal circadian rhythm. Studies show that distorted circadian rhythms can induce symptoms of depression and bipolar disorder, so make sure you get enough sun to maintain strong mental health.
Morning sun gives you energy
When it's dark, the pineal gland secretes melatonin, a hormone that controls sleep patterns by causing drowsiness. Sun exposure decreases the release of melatonin and causes the brain to secrete cortisol. Although cortisol has been related to unhealthy stress levels, we need a certain amount to help us wake up and stay alert throughout the day. Getting morning sun can help dispel that drowsy feeling and give you the energy you need to tackle your to-do list.
Morning sun could improve your sex life
Just an hour in the sun is enough to heat things up in the bedroom for men and women. It's all down to a little thing called vitamin D, often dubbed the sex vitamin, which we get from sun exposure. Several studies have linked vitamin D, or a lack thereof, to changes in your sex drive. In terms of biology, testosterone is a hormone strongly connected to our sex drive, and studies show that the sun is an important factor in producing this important chemical. If you want to enjoy more time in the sack, try spending 30 minutes in the sun each morning for two weeks.
Morning sun regulates your appetite
The same part of the brain responsible for mood is also responsible for appetite. One study showed that eating in a dimly lit environment may trigger us to eat more. The results of another study performed at multiple locations of a major restaurant chain revealed that consumers tend to choose less healthy food options when ambient lighting is dim. The evidence suggests that this phenomenon occurs because light levels influence mental alertness, which in turn influences food choices. The bottom line: Ensure you get that morning sun exposure, eat in a well-lit environment, and avoid eating late at night.
Morning sun helps heal skin conditions
Research suggests that UV rays have immune-regulating effects, which can help reduce the symptoms of skin conditions like psoriasis. UVB exposure from the sun can slow the rapid growth of skin cells that occurs with psoriasis.
Morning sun provides vitamin D
Amazing things happen when you simply step outside. Bare skin absorbs the sun's UV rays and processes them to produce vitamin D. This allows the body to perform vital functions like keeping us healthy by fighting off infections and disease, strengthening our bones, and preventing inflammation.
How to get that healthy dose of morning sun
Different people need different amounts of sun exposure to produce adequate vitamin D. This depends on skin color, medical conditions, and age, among other factors. However, a short session of morning sun should be safe and healthy for nearly everyone.
In the summer months, take a daily walk or do some outdoor physical activity in the early morning and late afternoon. Sun protection is recommended between 10 A.M. and 4 P.M. – during the hottest part of the day, you should stick to the shade, cover up with clothing, wear sunglasses, and put on a hat to protect yourself from getting sunburnt.
During the cooler seasons, be sure to get outside for 10 to 20 minutes in the morning, and also seek sun exposure in the middle of the day when the sun is brightest. Who knew that such a simple and enjoyable habit could do so much for your health!
-The UpWellness Team