How to Get the Most Out of Honey This Thanksgiving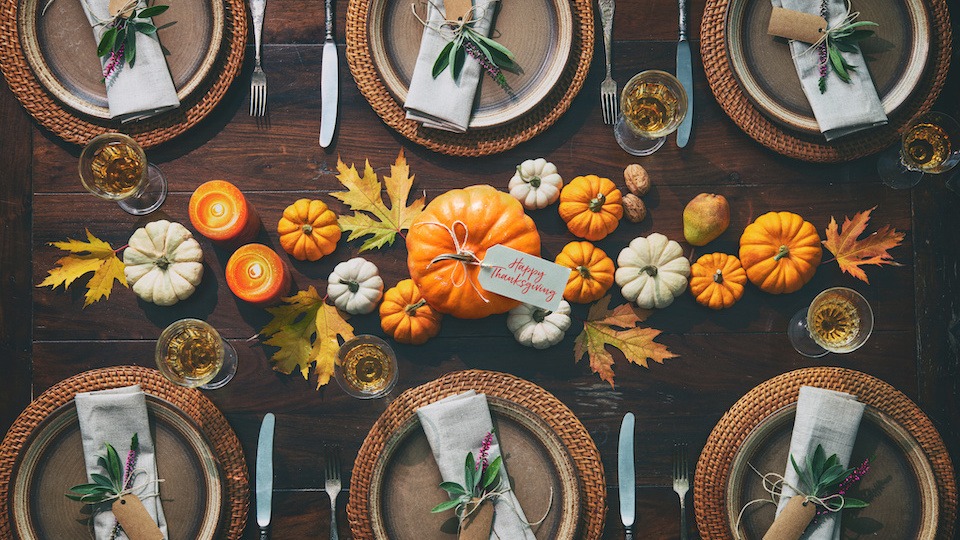 Thanksgiving is a wonderful time of year for friends and family to gather together and express their gratitude for good food, the company of loved ones, good health, and the sweet bond of friendship. Unfortunately, it is often a time to indulge in an unhealthy excess of "comfort food." Instead of labeling Thanksgiving as your cheat day and pigging out on rolls, and pie, try these easy, delectable recipes that utilize one of our favorite superfoods…honey. 
Health benefits of honey
Rich in antioxidants: Honey is loaded with antioxidants that can help fight cancer-causing free radicals in your body.
Antibacterial and antifungal: Due to it's potent antibacterial and antifungal properties, honey is excellent for helping boost the immune system and keep those fall colds at bay.
Help control weight: Honey is a great alternative to traditional sugar. Though it is still a sweetener, and moderation is key, it is a great tool for eliminating processed sugar from your diet, which could contribute to increased weight loss. 
Boost brain health: Studies have shown that honey may help improve your memory capacity and increase your brain health. 
Honey Glazed Butternut Squash
This recipe utilizes a beautiful fall squash and is an excellent dish for an intimate Thanksgiving meal with just a few people. 
Ingredients:
1/4 cup honey

2 Tbsp butter, room temperature

1 Tbsp Worcestershire sauce

1/4 cup chopped walnuts

1/4 cup raisins

Salt and pepper

2 acorn squash
Instructions:
Preheat over to 350 degrees Fahrenheit.

Slice each acorn squash in half and scoop out the seeds

Place cut-side down into a 9×13 inch pan or baking dish.

Add ½ inch hot water to the pan.

Cook for 40-50 minutes until slightly tender.

Flip each side over so that the cut side is facing up. 

Season with salt and pepper.

Combine remaining ingredients in a small bowl and spoon into the squash halves.

Bake for another 15 minutes until squash is totally tender and can be easily pierced with a fork.

Serve hot. 
Gingered Honey Carrots
If you need to feed a crowd, these easy glazed carrots with a gingery kick are sure to please.
Ingredients:
1/3 cup honey

1 lb. carrots

1/3 cup butter

1 pinch ground ginger

1 Tbsp fresh lemon juice
Instructions:
Place a pot of water on the stove over medium-high heat. Bring to a boil.

Add carrots and cook for about 6 minutes until fork-tender. 

Drain water from carrots and remove the pot from heat. Set aside.

Add butter and honey to a large skillet over low heat until butter is melted.

Stir in ginger and lemon juice.

Place cooked carrots in the skillet and turn to coat.

Heat until mixture is simmering, and carrots are the desired tenderness.
Mouthwatering Herb Turkey
This delectable turkey will leave your friends and family begging for more. With a delicious balance of savory herbs and sweet honey, Thanksgiving has never tasted this good. 
Ingredients: 
1 (16 lb) whole turkey, neck, and giblets removed

1/4 cup extra-virgin olive oil

2 tsp salt, divided

1 1/2 tsp ground black pepper, divided

1 tsp ground thyme

1 cup honey

1/2 cup melted butter

2 tsp dried sage leaves

1 Tbsp minced fresh parsley

1 tsp dried basil
Instructions:
Preheat oven to 325 degrees Fahrenheit.

Rinse turkey and pat dry with paper towels.

Brush olive oil over entire turkey, inside and out.

Combine 1 tsp salt, ½ tsp pepper, and thyme in a small dish.

Rub over the turkey.

Place on a rack in the roasting pan and cook for 2 hours. 

Combine honey, butter, sage, parsley, basil, and remaining salt and pepper in a dish until mixed.

Remove turkey from oven and brush with some of the herbed honey glazed. Save some to apply as the turkey roasts.

Return to the oven for around 2 more hours or until the juices run clear.

Turkey should read 180 degrees Fahrenheit on an instant thermometer inserted into the thickest part of the thigh at the bone, and it should no longer be pink.

Brush on some of the extra glaze every 30 minutes as the turkey cooks. 

Remove bird from the oven and cover with a doubled sheet of aluminum foil.

Keep it covered in a warm area for around 10 or 15 minutes before slicing.

Carve and enjoy!
Enjoy your healthy, honey, Thanksgiving feast!
-The UpWellness Team