Functional Movement Training: Why it's so Good for You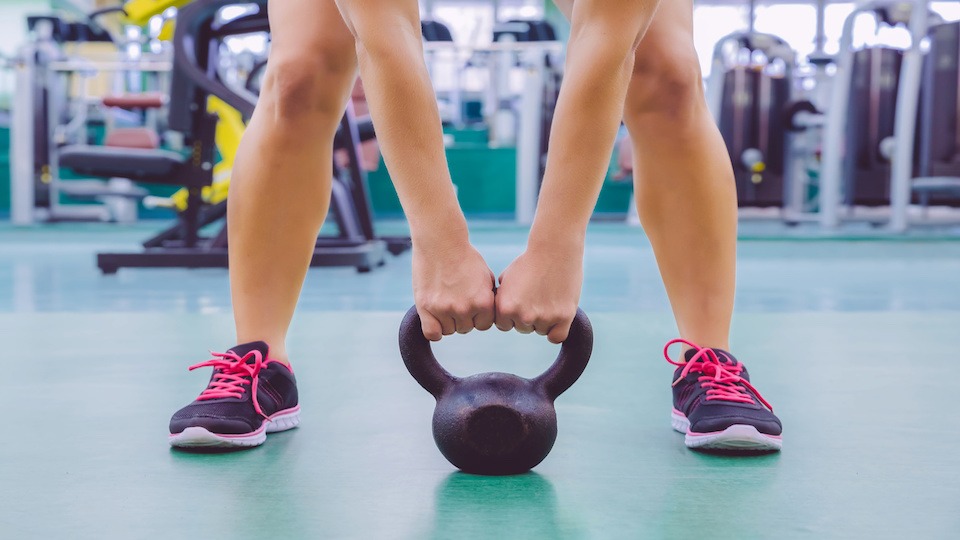 She looked down when I asked…and then she muttered something about how she needs to get back to the gym. That's usually how the conversation goes when I ask my patients about exercise. They're often surprised when I suggest that they save their money and just cancel their membership. Gym memberships only work if you actually go to the gym. And there are so many functional exercises that you can do with minimal equipment right in the comfort of your home.  Functional fitness is a term that is used to describe movements that mimic the activities of real life. I don't know about you, but I rarely find myself lying on my back trying to lift a heavy weight off of my chest. (And that's why bench presses are not part of my fitness regimen) My team at UpWellness has put together some great information for you about functional fitness and how you can easily build these movements into your lifestyle.  
-JL
Have you ever been to a gym and just watched people struggle to lift weights – grunting and groaning the whole while with their faces turning bright red? Doesn't seem like much fun, does it?  The reality is that strength training is essential to overall health and wellness, but there are better and best ways to develop muscle.
Whether you are just getting into a strength training routine or you are a veteran of the gym, functional movement principles have something great to offer. There have been times when you have probably wrestled with what type of exercise is best, how many reps, how many sets and so on… One very big question that has always been up for debate is whether or not to train one muscle group at a time or mix it up.
Why functional movement is best
If you want a leaner, trimmer body, functional workouts are the best option. This type of training works several muscle groups at a time which allows you to build strength holistically, allowing your body to become strong as a unit, not separate parts. In addition, because you are using a number of muscle groups at one time, balance and coordination are also improved
Functional training is about training movements, not muscles which allow for a complete body transformation.
Functional movement feels right
Functional movement is how the human body was designed to move. This alone speaks volumes to its benefits. Moving as we are made to move works with the body rather than against it. Not only does functional movement make us stronger but it also helps us to move better.
Why traditional bodybuilding doesn't work
Old school, hardcore bodybuilding techniques just don't yield the same results as functional movement. Here are a few reasons why you should ditch your old-school strength training regime.
It is not related to any movements you do on a daily basis.

It restricts your range of movement.

It tightens and shortens muscles.

It can lead to muscle imbalance.

It does not always help develop necessary stabilizer muscles.
What are the benefits of functional workouts
Here are some of the reasons to engage in a functional workout a few times a week.
Functional workouts help prevent injury
One very good reason to adopt a functional movement routine is that it helps you avoid injury. Many people just starting an exercise routine will find themselves injured because of improper and unnatural movement. The top risks include:
Core weakness

Muscle imbalances

Musculoskeletal abnormalities

Poor neuromuscular control
Functional movements engage the core which can help with all of the issues mentioned above. They immediately help to correct core weakness using stability muscles that protect the spine from over-rotation and excessive extension.
Functional movement helps correct muscle imbalances as well as asymmetries by using connective exercises that build a super strong foundation. This is unlike traditional weight training movements which encourage muscle volume on top of possible asymmetries.
Functional training involves neuromuscular control because movements require smooth balance transitions between movements. Studies show that balance training, a key part of functional training, is more effective for neuromuscular control than strength training.
The stronger your neuromuscular system and core, the less risk you have for injury.
Functional Movement Can Boost Performance In Life
Training in a functional manner increases performance both inside the gym and in everyday life. Training in the hardcore old school way may lead to better gym performance but it rarely, if ever, leads to better performance and movement in daily living.
A good example would be knee extensions. Doing these in the gym is not going to help you get up off the couch, However, squatting is a functional movement that will help you get up and down.
Research supports the fact that functional movement increases both strength and flexibility even in people who are not thought of as overly fit or athletic.
In addition, functional movement is mentally stimulating which has been shown to improve cognitive function. This is because functional movement is exciting, stimulating and includes balance, stability, and mobility challenges rather than just a series of simple muscle contractions.
Functional workouts blast fat
If you disagree that functional movement builds strong and lean bodies, take a look at gymnasts who perform functional movements in training and competition.  Using more than one muscle group not only builds lean muscle but helps blast fat long after your workout is finished. Shorter, high-intensity, full body workouts burn more calories over the long haul than longer workouts.
Top functional movement exercises
Here are a few functional movements that can help you develop a lean and strong body in just a few short workouts a week.
Kettlebell swings

Planks

Lunges

Front squats

Medicine ball squat with an overhead lift

Stair climb with bicep curl

Hip extension with reverse fly

Diagonal reach with a medicine ball

Knee lift with lateral raise

Push up with hip extension
Do this before you start a functional movement workout
Before you get started on a functional fitness workout, it is wise to get a Functional Movement Screen ( FMS). This screen consists of seven mobility and stability exercises and three clearing tests that will reveal any imbalances in the body. It is imperative that any imbalances be corrected before beginning a program.
Are you ready to improve your life functionally?
-The UpWellness Team