Food for Thought: Herbs and Spices that Fight Inflammation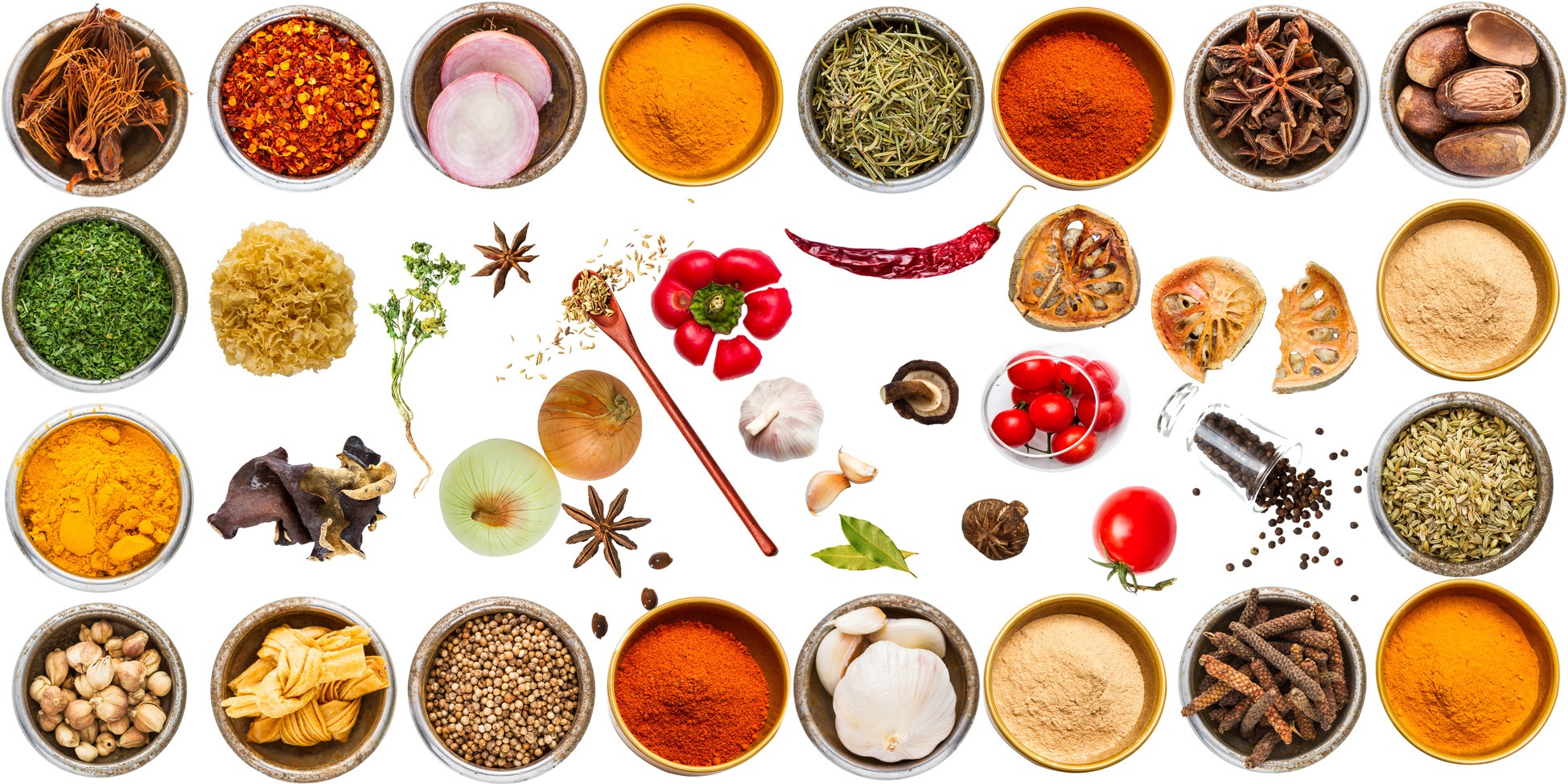 Inflammation is one of the most problematic health issues facing the modern American population. Research from the Center for Inflammation and Mucosal Immunology at the University of Florida shows that inflammation can cause numerous health problems, including a higher risk for heart disease, bowel disorders, poor sleep, arthritis, weight gain, bone damage, and even depression.
Although inflammation is common, a number of herbs and spices naturally fight inflammation without the need for medication. Add the following healing plants to your diet for an anti-inflammatory boost.
Turmeric
Research exploded on turmeric between 2012 and 2014. Curcumin, a compound in turmeric, was found to be highly anti-inflammatory. A study from 2003 published in the Journal of Alternative and Complementary Medicine reviewed six studies on curcumin and found the substance to be highly effective in blocking the molecules associated with inflammation.
How to use it: Flavor meat with turmeric. Add a teaspoon of the yellow spice to your morning smoothie. Use turmeric as a flavoring for cooked vegetables.
Cayenne
Cayenne pepper might be one of the healthiest foods you can eat. An ingredient in cayenne responsible for it spicy flavor, capsaicin, has both anti-inflammatory and antioxidant attributes. A study from 2003 published in Cellular Signaling found that capsaicin was effective in reducing both inflammatory diseases and cancer.
How to use it: Use cayenne pepper as your go-to seasoning for spicy foods. Add a sprinkle of cayenne to vegetables, meat and even your morning smoothie. The pepper will add a little kick to your food and prevent inflammation at the same time.
Ginger
Ginger is a spicy root that is commonly used to flavor soda and tea. Ginger also has a large number of health benefits. A review of hundreds of studies on ginger published in the International Journal of Preventive Medicine in 2013 found that ginger "can treat a wide range of diseases via immunonutrition and anti-inflammatory responses. As a result of anti-inflammatory effect of ginger, it can reduce muscle pain after intense physical activity."
How to use it: Add grated ginger to salads, cooked vegetables, meat marinades and sauces. Steep a few pieces of ginger in hot water along with honey and drink as a soothing nighttime beverage.
Cinnamon
Just like many other spices, cinnamon has strong anti-inflammatory properties. A study from 2013 published in the International Journal of Preventive Medicine studied the effects of supplementing with cinnamon after a long and intense workout. The study authors found that the exercisers who supplemented with cinnamon after their workouts had reduced muscle pain and stiffness, which is a sign of reduced stress-induced inflammation.
How to use it: Add cinnamon to baked foods. Mix a teaspoon of cinnamon in warm water with a touch of honey and drink at night or in the morning for a relaxing, refreshing beverage. Add cinnamon to smoothies and other blended foods. Sprinkle the spice on fresh fruit.
Cloves
Cloves are not only known for their pain-relieving benefits but also for their anti-inflammatory properties. Just like many other herbs, cloves are effective at reducing internal inflammation and boosting the immune system. In a study conducted by the Central Food Technological Research Institute in 2005, it was found that clove cells could inhibit 5-lipoxygenase activity and leukotriene-C4, which are linked with causing inflammation.
How to use it: Combine clove essential oil with a carrier oil; rub the mixture on minor aches and pains or to relieve arthritis. Add cloves to baked foods. Flavor meat and vegetables with a small amount of clove. Sprinkle a dash of ground cloves in your coffee or tea.
Sage
Some inflammation is triggered by excessive oxidation. Oxidation is one way cells can become damaged, and inflammation is the normal healing response. According to a 2014 review from the Journal of Alternative and Traditional Medicine, sage contains many antioxidants that are beneficial at preventing oxidized cells from forming and speeds the healing process.
How to use it: Add sage to soups and meat dishes. Add a dash of sage to vegetable smoothies.
Rosemary
Rosemary, like other healing herbs, is highly beneficial at reducing inflammation and promoting good health. A study from 2008 published in the Journal of Medicinal Foods found that animals given rosemary essential oil had significantly reduced inflammation over animals that did not receive the oil.
How to use it: Add rosemary to vegetables, salads, potatoes and meat dishes.
Add these seven herbs and spices to your diet and fight inflammation without any pain or suffering. As an added bonus, they all taste great, too!
-Dr. Joshua Levitt