Eating With The Seasons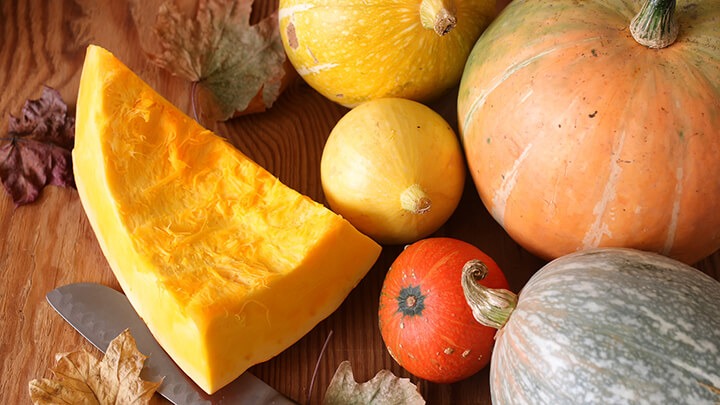 We are disconnected from the natural world…and it is making us sick. In fact, nearly all of the chronic diseases today can be traced back to a mismatch between the conditions that our bodies are optimized for, and the conditions in which we actually live. Inflammation is perhaps the clearest and most compelling example of this. When we eat highly processed foods, sit all day doing unnatural repetitive movements, and expose ourselves to large doses of synthetic chemicals… it should not be a surprise the body responds by producing large quantities of inflammatory compounds, which are intended to defend against irritants, foreign substances, and noxious exposures.  As far as I'm concerned, dis-ease and disconnectedness are virtual synonyms.
This alienation from nature extends to our seasonal eating habits. When is the last time you picked a piece of fruit? Or harvested a vegetable from a garden? You won't find a banana in a farmers market unless you live in the tropics because, chances are, the nearest banana tree is probably over 1000 miles away from where you live. But a quick trip to the local grocery store and you'll find bananas and tropical produce all year round.
Now, don't get me wrong, produce doesn't have to be grown in your backyard (or a nearby neighborhood farm) to be good for you. But I would like this article to get you thinking about the plant-based foods that do grow nearby. Eating locally will give you a better idea of how to eat seasonally, which might just improve your connectedness to nature, and save you a few bucks.
Eating Local Produce — It's Good for You and the Environment
Healing the rift between yourself and nature isn't just good for your health, it's beneficial for the planet too. That's because when you eat seasonal produce that is grown locally and organically, you are reducing your exposure to toxic herbicides and pesticides, and reducing your carbon footprint all at the same time. Talk about a win-win!
With that in mind, what are some tips and ideas that can help you and your family get more attuned to seasonal growing patterns?
Take your loved ones to a family farm that allows you to pick your own produce. Right around Labor Day, I like to enjoy a little late-season raspberry picking with the family. And we never miss peaches in the late summer and apples in the fall. Picking your own fruit is a fun way of bonding with kids (and adults) and, at the same time, getting a valuable lesson about food, nutrition, and our planetary ecosystem. Not to mention, the food you pick yourself invariably tastes better than anything you'll find on a supermarket shelf.

Support your local farmer's market. Today, many communities host vendors offering homegrown fruits, vegetables, and other all-natural products. Because they've been grown (or in the case of eggs, hatched) nearby, these items will be fresher and better for you than store bought food. By talking and interacting with real-life farmers, you'll get a much better appreciation of where wholesome food comes from and how it can impact your life for the better.

Join a

Community Supported Agriculture

(CSA) group or association. This is a program that allows you to own a share in regional farm. In exchange for a regular fee, you'll receive a variety of seasonal produce that the farm produces.

Start your own garden. There's no better way to appreciate the health and culinary benefits of seasonal foods than growing your own.
Seasonal Foods
To get you started thinking seasonally, here's a quick list of foods and the time of year they come into their own.
Spring — This is a time of renewal so look for:
Tender young shoots

Salad greens

Kale, Collards, and Chard

Berries

Radishes
Summer — Nature is at its most luxuriant so look for:
Mature greens

Broccoli and Cauliflower

Beans

Peas

Tomatoes

Fruit
Fall — This is a time of harvest and preparation for the end of the growing season. Foods to look for include:
Cabbage

Corn

Pumpkins

Squash

Nuts and seeds
Winter — Foods traditionally associated with this period include produce that can be jarred or stored in root cellars.
Garlic

Onion

Winter squashes

Turnips

Nuts and seeds

Whole grains
Takeaway
A connection to nature is so important to human health. I believe there is a wisdom in the natural order of things and when we align ourselves to it we can promote health and healing. I hope thinking about seasonal eating habits will help you make this connection.
Be well,
Dr. Joshua Levitt