Early Warning Signs of Alzheimer's Everyone Should Know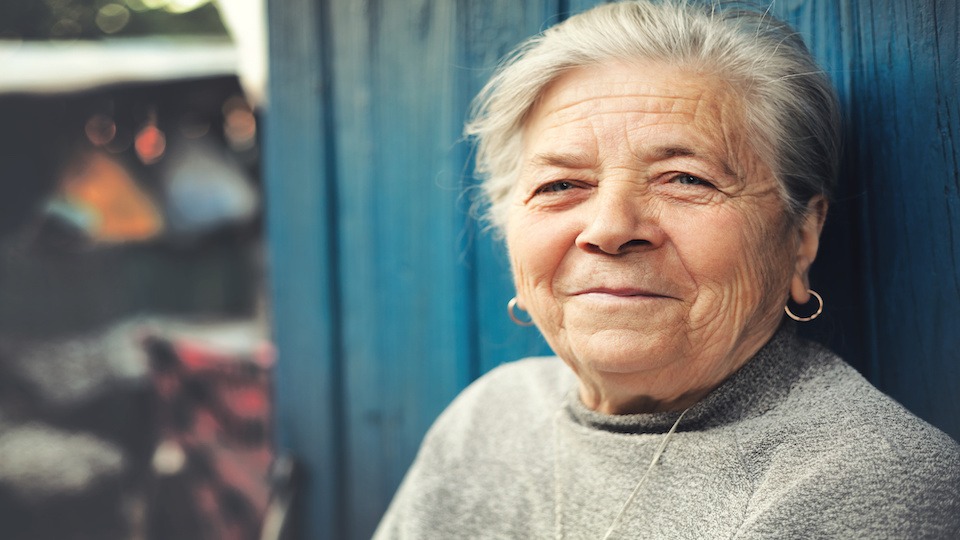 Sadly, the landscape of pharmaceutical research results for Alzheimer's treatment is littered with failure. In fact, 99.6 percent of all Alzheimer's treatments which underwent testing between 2002 and 2012 did not make it past clinical trials. The NHS spends about 480 million dollars per year on Alzheimer's research, and researchers from all over the world are scrambling for a breakthrough. We are all still waiting.
While we wait… it's critical to know the early warning signs of Alzheimer's…so my team at UpWellness has prepared an informative article that will help you do just that.
-JL
This brain disease causes a slow, but steady decline in memory, thinking, and reasoning skills. Sadly, over 2 million Americans may have Alzheimer's and not even know it. This is mostly because it is difficult to catch in its early stages.
Here are some early warning signs that may help you or a loved one get the early help that they need to slow the progression of this disease.
Difficulty remembering
In the early stages of Alzheimer's, people may have difficulty remembering – especially remembering newly learned information.  Do you forget important dates or events and find the need to use tools, apps, notes or a loved one to remind you of important things? A typical age-related memory interruption occurs when we forget something, but we eventually remember. If you forget more than you remember it may be time to visit your physician.
Challenges in planning or solving problems
In the early stages of Alzheimer's people begin to have a hard time developing or following a plan or working with numbers. Examples include challenges with following a recipe or keeping track of monthly bills. It may take longer than usual to do things that you were once efficient at doing.
Familiar tasks at home or work become difficult
Things that you do daily at home or work may become challenging in the early stages of Alzheimer's. This might include the operation of electronics or other tools used in a job, following directions or remembering phone numbers, codes, etc.
Time and dates are confused
Some people, in the early stages of Alzheimer's, struggle with time and date confusion. This might include trouble remembering the season or the specific date or day of the week. This can also include forgetting how they end up in a particular place.
Trouble with visual images or spatial relationships
As we age, we may have issues seeing or judging distance when we are driving, for example. This can be due to developing cataracts. One early warning sign of Alzheimer's looks very much the same as early signs of cataracts. However, if cataracts are ruled out and reading, judging distance, issues with color or contrast are still causing problems, it could be a sign of early Alzheimer's.
Increased poor judgment
Making a bad judgment call every once in a while is something we are all capable of. If however, you notice that your loved one is exhibiting consistently poor judgment, it might be time to take a trip to the doctor. Examples include giving away large sums of money or a decreased interest in personal hygiene.
Withdrawal from work and social activities
People struggling with Alzheimer's may begin to withdrawal from work and social functions that once brought them pleasure. Of course, this can happen from time to time as we all can be weary once in a while. However, if withdrawal and isolation become the norm, it could be another early warning sign of Alzheimer's.
Mood or personality changes
If someone you love becomes incredibly moody or experiences a radical shift in personality, it may be an early warning sign that you don't want to ignore. Some often seen changes including increased irritability, irrationality, being suspicious, fearful, or easily upset.
Misplacing things
Losing your keys once in a while and eventually finding them is different than not having the ability to retrace your steps to find a lost object. Also, some people, in the early stages of Alzheimer's might accuse other people of stealing things that they can't find.
Problems with words or speaking
People with Alzheimer's might have problems following or joining conversations. They may start out fine and lose track, repeating what they just said at the beginning partway through the conversation. Finding the right words at the right time might also be an issue or calling items by the wrong names.
What to do
If you notice any of these warning signs in yourself or someone that you love, it is a good idea to schedule an appointment with a medical professional for a full evaluation. The worst thing that you can possibly do is to ignore what could be the early signs of Alzheimer's.
-The UpWellness Team