7 Drinks That Will Help You Sleep Better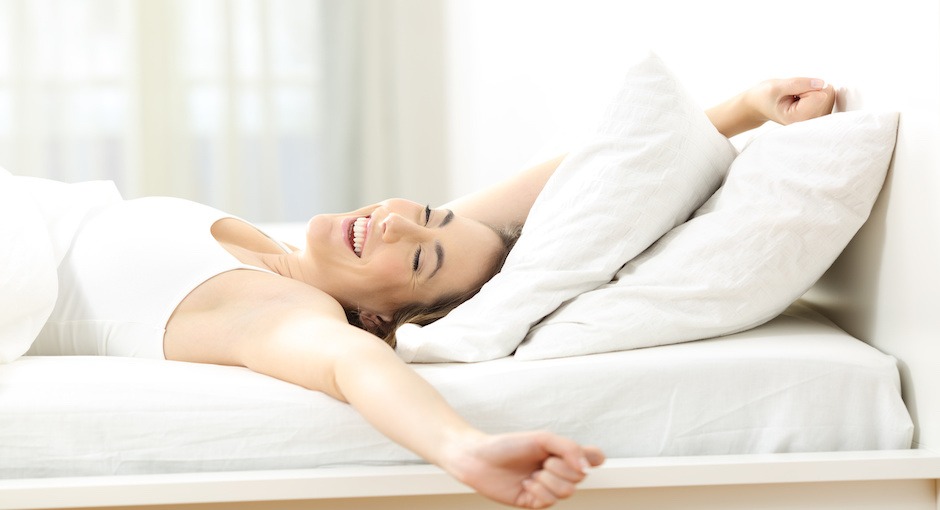 It's time for all of us to change the way we think about what "medicine" is. For so many people, the word medicine conjures up images orange bottles with white caps that you pick up and refill at the pharmacy. While it is undoubtedly true that the pills inside those bottles are indeed medicines… there are many more types of medication in our lives that aren't pills at all.  
One of the most powerful, safe, and effective medicines out there is… sleep. A wise woman (who happens to be my beautiful and brilliant wife) once said, "sleep is my drug of choice." And she's right…  sleep is medicine, and even with unlimited refills, it won't cost you a dime.
Most people have experienced at least one of those dreaded nights when you toss, and turn, count sheep, lots of sheep, and still can't go to sleep. Sometimes we can't sleep because we have something on our minds, sometimes we can't sleep because we are too wound up, and sometimes there seems no be no real reason why we can't sleep which makes the whole problem even more frustrating.
Every night, millions of Americans search for the Sandman and end up watching their clocks until the wee hours of the morning. Insomnia is a real problem in our culture where we are running on adrenaline, keeping erratic schedules and burning the candle at both ends.
Good sleep is necessary for overall health and wellness. Here are just a few ways a good night's sleep can keep you healthy:
Good sleep and sleeping habits protect your heart. Your heart will thank you if you get between 7 and 9 hours of sleep each night.

Getting plenty of sleep each night will keep stress levels down.

Sleep reduces chronic inflammation.

Sleep improves your memory. Deep sleep is especially important for your brain.

Sleep gives your body time to repair itself.

Sleep can help you lose weight.

Research

shows that people who get fewer than 7 hours of sleep each night are more likely to be overweight or obese.
Here are a few delicious drinks that will help promote physical and mental relaxation and allow you to drift off into a deep slumber.
Valerian tea – Valerian root is an ancient therapeutic root that is valued in the wellness space for its sedative properties. It can help reduce anxiety and stress and promote a feeling of relaxation and calmness.
Do this: If you have insomnia drink a cup of valerian root tea half an hour before bedtime.
Chamomile tea – Chamomile tea is a soothing non-caffeinated drink that can be enjoyed, like valerian tea, shortly before bedtime to promote calmness and rest. Sweeten your tea with a little raw honey for an added therapeutic value and taste.
Banana almond smoothie – Sometimes it is hard to go to sleep because our muscles are wound up. Drinking a simple smoothie made from almond butter, frozen banana, and some almond milk helps you release tension and promote relaxation so that you can fall asleep. This effect is mostly due to the magnesium and potassium contained in the smoothie.
Tart cherry juice – A study published in the Journal of Medicinal Food found that drinking 16 ounces of cherry juice during the day can have a dramatic impact on insomnia. Researchers believe that this impact is because cherries contain melatonin – an antioxidant that helps regulate sleep cycles.
Pure coconut water – Although coconut water is often touted as an energy boosting drink, it is actually loaded with vitamin B which has stress-reducing properties along with potassium and magnesium to help you relax and drift off into a sweet slumber. Just be sure to purchase only pure coconut water with no added ingredients.
Decaffeinated green tea –  Green tea contains the amino acid theanine which has been shown to decrease stress and help regulate restful sleeping habits. Be sure that you choose decaffeinated for bedtime.
Almond milk –  Studies show that serotonin helps promote sleep. Healthy serotonin levels are dependent on tryptophan. Warm almond milk contains tryptophan which naturally occurs in cows milk and almond milk. In addition, almond milk is high in magnesium which is another vital nutrient that can help improve the quality of sleep.
More Sleep Tricks
Here are a few more things to take into considerations for a great night's sleep:
Keep your bedroom cool and dark.

Put down electronics at least an hour before bedtime.

Take a warm bath with some lavender essential oil before you go to bed.

Exercise daily, but not right before bedtime.

Keep a journal.

Practice deep breathing
-Dr. Josh