Start Your Day With These Delicious and Nutritious Breakfast Bowls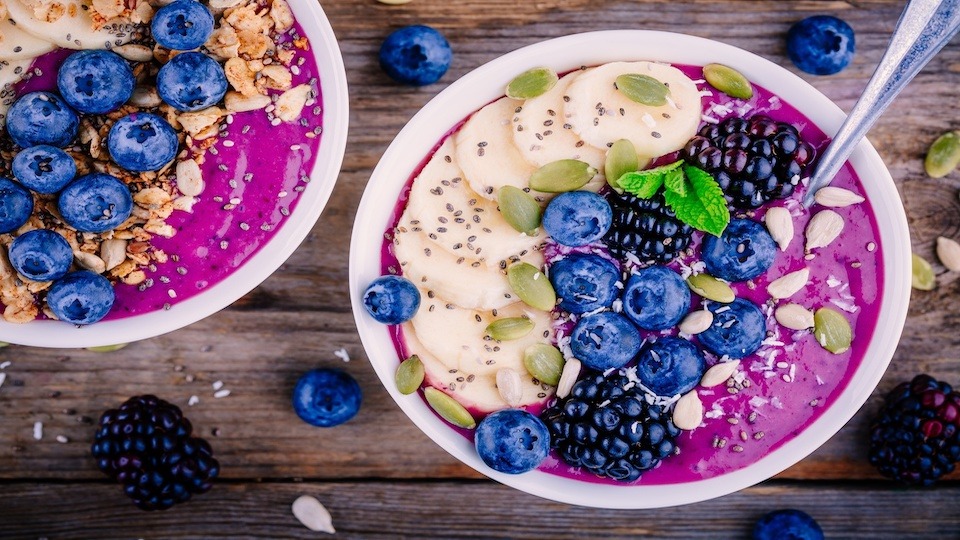 As a rule, I'm not one of those people who takes pictures of my food. But as with most any "rule" there are exceptions. The picture below is of a most beautiful (and delicious) breakfast bowl that I got at a local coffee shop last week. (I sent it to my wife with a note that I thought she'd love it.) For such an ancient and unassuming piece of dinnerware, bowls are having a renaissance. Every time I go downtown, there's a new restaurant offering a trendy new take on bowls. It seems that every meal of the day and every ethnic cuisine is a bit more hip if it's served in a bowl…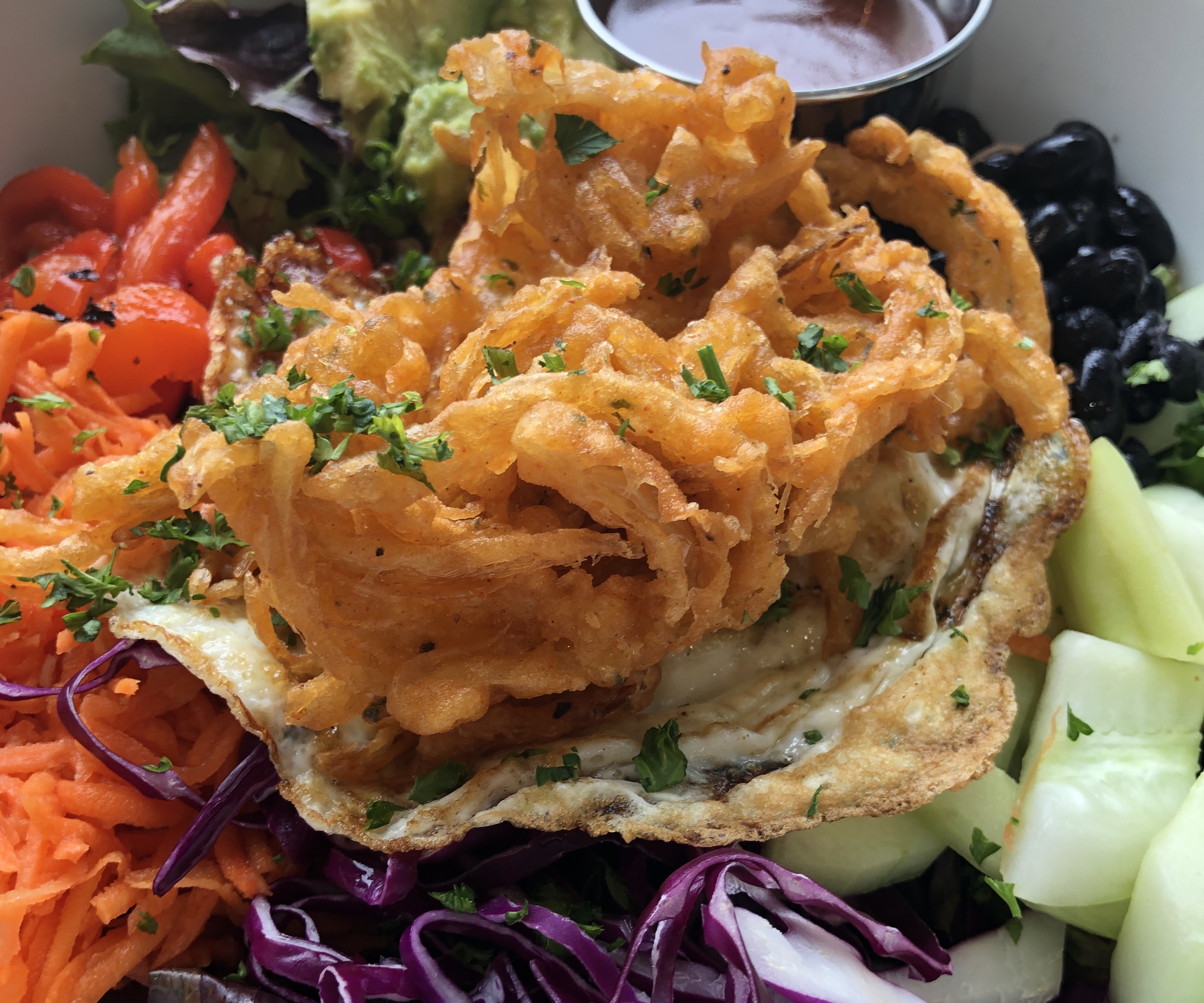 Today, my team at UpWellness has a few breakfast bowls for you…Enjoy!  
-JL    
Breakfast is often referred to as the most important meal of the day as it brings the overnight fasting period to an end. Eating breakfast replenishes glucose supplies and provides other vital nutrients that help keep energy levels stable throughout the day.
Breakfast does not have to be boring or tasteless. Breakfast bowls combine important carbohydrates, fats, and protein to keep you going all day long. Here are a few that you can try.
Guacamole and Cheese Egg Bowl
Eggs offer plenty of protein in this dish along with spinach, a superfood in its own right which is loaded with vitamin K and other essential vitamins and nutrients. The healthy fat in the avocado pairs nicely with the sweet chili sauce.
What's in it
1 room temperature egg

1 cup baby spinach

⅛ red onion, peeled and sliced finely

1 small piece of whole wheat toast, chopped into chunks

1 Tbsp sour cream

2 tsp sweet chilli sauce

Salt and black pepper

Guacamole
How to make it
Place the egg in a pot filled with cold water. Bring the water to a boil and simmer for 5-6 minutes. Turn the heat off and drain the water. Let the egg cool and slice it in half.

Put spinach in a bowl and top it with some guacamole, egg, slices of red onion and cubes of toast. Add some sour cream, sweet chili sauce and a sprinkle of salt and pepper.
Quinoa and Coconut Superfood Bowl
Quinoa is an ancient pseudo-cereal that is considered a whole grain. It is a complete protein that is high in fiber, antioxidants, magnesium, fatty acids and more. This delicious breakfast cereal has a hint of cinnamon which gives it just the right amount of sweetness.
What's in it
½ cup quinoa

1 ½ cups water

1/2 cup coconut milk

2 dried Medjool dates, seeds removed and chopped

1 teaspoon cinnamon

1/8 teaspoon nutmeg

1/8 teaspoon cardamom

2 tablespoons pepitas

1 tablespoon shredded coconut

1 tablespoon golden raisins

goji berries, chia seeds, banana, and coconut flakes, to garnish
How to make it
Rinse the quinoa until the water runs clear and mix it in a medium pot with water, coconut milk, and dates.

Bring this to a boil, then reduce the heat to a low simmer for 15 minutes.

Add the cinnamon, nutmeg, cardamon, pepitas, shredded coconut and raisins.

Cook for five minutes more, adding some water if needed until the quinoa is soft and cooked completely.

Top with banana, berries, chia seeds, and coconut flakes.

Add some maple syrup or raw honey for additional sweetness.
Coconut Rice and Pomegranate Bowl
The sweet and savory taste of coconut and jasmine rice is complemented by juicy pomegranate seeds that are loaded with antioxidants and other powerful anti-inflammatory properties.
What's in it
1 cup jasmine rice

1 Tbsp coconut oil

Pinch of sea salt

½ cup full fat coconut milk

1 Tbsp raw honey

¼ cup chopped nuts

1 cup pomegranate seeds
How to make it
Rinse rice and let it soak for about 10 minutes. Prepare the rice according to instructions. Add in 1 Tbsp coconut oil and a little sea salt.

When the rice is cooked, transfer it to a bowl and mix in half of your pomegranate seeds, cinnamon, coconut cream, and maple syrup.

Top with the other ½ cup pomegranate seeds and nuts.

Add more coconut milk if you like thinner cereal.
Ready for breakfast!
-The UpWellness Team