3 Dairy and Gluten Free Desserts that Rock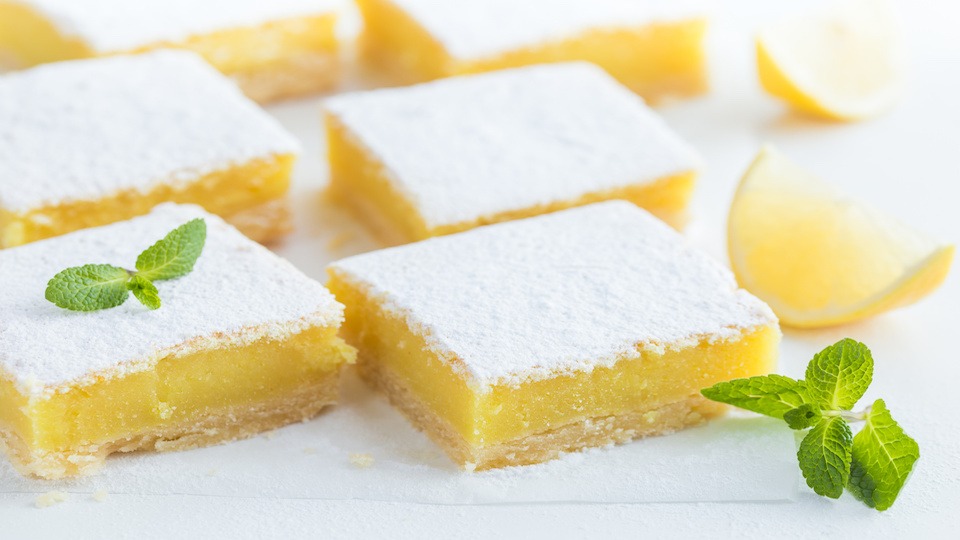 "What else is there to eat?"  That's a question that patients frequently ask me whenever  I suggest a trial period of eliminating wheat and dairy from their diet. I totally understand…many people eat wheat and dairy at every single meal. Breakfast is cereal with milk. Lunch is a sandwich with cheese. And dinner is cheesy pasta or pizza. For those folks, avoiding wheat and dairy can seem daunting.  But it doesn't need to be…as long as you are open to new foods and new ingredients, there are lots of options out there for you…including dessert!
-JL
Are you sensitive to dairy or gluten? For many people, especially dessert lovers, it could seem like you will never enjoy a delicious dessert again. The good news is that there are a number of healthy and delicious dessert recipes that won't compromise your food sensitivities… so eat away!
Yummy Dairy and Gluten-Free Dessert Recipes
Here are three scrumptious dessert options.
Frozen Banana Treats
The whole family will love this sweet little treat.
Ingredients
3-4 bananas

1/2 bag dark chocolate chips

Almond butter
Instructions
Slice the bananas.

Lay the banana slices out on a tray and spread a little bit of almond butter on each piece.

Make a sandwich by placing two banana piece on top with the almond butter in the middle.

Flash freeze the bites for about twenty minutes.

Melt the chocolate chips in the microwave and stir until smooth.

Use a pair of tongs to dip each banana bite into the melted chocolate. Place the bites on top of a parchment lined baking sheet.

Freeze for about thirty minutes until chocolate is hard.

Keep the bites in a sealed container in the freezer.
Luscious Lemon Squares
These tart little squares pop with flavor and satisfy any sweet tooth.
Ingredients
(crust)
¾ cup butter

⅓ cup erythritol

1 cup rice flour

¼ cup cornstarch

3 Tbsp brown rice flour

1 tsp xanthan gum

½ tsp gluten-free baking powder
(filling)
1 cup erythritol

⅔ cup fresh lemon juice

2 large eggs, beaten

7 egg yolks

½ cup butter

2 tbsp powdered erythritol
Instructions
(crust)
Preheat your oven to 350°F.

Place parchment paper on the bottom and sides of a 9×13 baking pan.

Combine butter and erythritol.

Miix rice flour, brown rice flour, cornstarch, xanthan gum, baking powder together in a separate bowl.

Combine the flour mixture to the butter mixture and combine well until you can form a ball.

If the mixture is really soft, put it in the refrigerator for about 30 minutes to an hour to firm up.

Press the dough into the pan and spread evenly using the back of a spoon.

Bake at 350% for 20 minutes or until crust is light brown on the edges.
(filling)
Combine the lemon juice, eggs, erythritol, and butter in a pan and warm over medium heat – stirring constantly until it thickens.

Remove lemon filling from the heat and pass it through a sieve.

Pour the filling on top of the crust and bake for 10-15 minutes.

Remove from the oven and allow to cool in the fridge for two hours up to overnight. The longer you let the chill, the firmer they will get.

Dust with the powdered erythritol.
Easy Peasy Chocolate Fudge
If you are after a chocolate fix, this fudge hits the spot.
Ingredients
13.5 ounce can full-fat coconut milk.

¾ cup powdered erythritol.

3 cups sugar-free/dairy free dark chocolate chips
Ingredients
Place parchment paper in an 8×8 pan so that some hangs over two sides.

Pour excess liquid off of coconut milk.

Heat coconut milk in a saucepan over medium heat until it starts to stem a bit. Sift in the powdered erythritol and whisk. Do not boil.

Add the chocolate chips and stir until melted. Be careful not to burn the chocolate.

Pour in the prepared pan and spread with a spatula. Let it cool for 30 minutes before placing in the fridge for two hours or until the fudge is firm.

Pull up on parchment paper to remove fudge – cut into squares and store in the fridge.
-The UpWellness Team