Concrete Jungle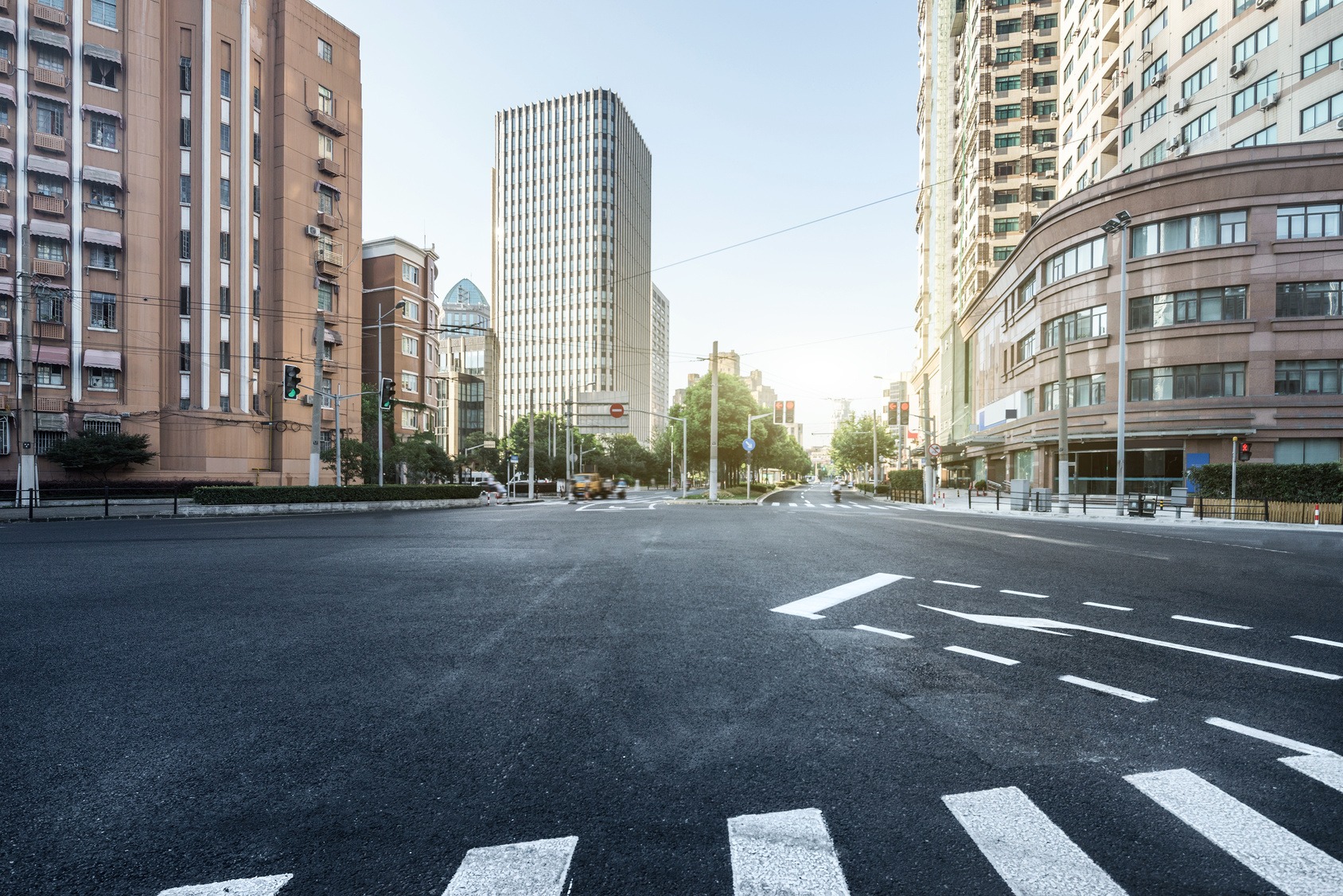 "Concrete jungle… where the living is the hardest." – Bob Marley
You don't need to look very far to see what Bob Marley was talking about in his song "Concrete Jungle." Most of us can just take a look outside our window, or a take a walk through the nearest city or town. There is concrete or asphalt everywhere. The earth has been paved into a hard, flat surface in our urban areas; there is barely any evidence that underneath those surfaces are dirt, or rock, or sand. We even fight back at the weeds that try to poke through out flattened, gray expanses.
Bob Marley wasn't the only one who noticed… Many musicians have written about this phenomenon. Joni Mitchell famously sang, we "paved paradise, and put up a parking lot."
It was not that long ago when the ground we walked on was hilly, bumpy, and grassy. The first roads were dirt roads, and then came cobblestones… and although they may have been hard, they certainly were not flat. Today, we spend almost all of our time on top of a hard, flat surface… inside and outside. Outside, we walk on asphalt roads or concrete sidewalks. Indoors, our feet move over tile, or wood flooring, sometimes softened with rug or carpet. The vast majority of people don't find their feet on natural terrain at all on a typical day.
This is upsetting for many reasons. For one, walking around on pavement, instead of natural grass and soil, decreases our connection to the Earth. There is something primal about bare feet on the natural ground. It can relieve a lot of stress, and become a meditative experience in itself. Concrete pavement is just not the same. Joni Mitchell was right, the parking lot does not compare to the paradise of nature underneath it.
Secondly, walking on a hard, flat surface all the time has a major negative impact on the biomechanics of our feet, knees, hips, and spine.The arch of the human foot was the original inspiration for ancient architects who developed the earliest bridges. The arch in our feet is remarkable in its ability to bear weight and remain springy… and it works best when the impact is upon soft and uneven terrain — the terrain found in nature. It's very rare in nature to find uniformly hard, flat ground.
We've changed the world that we live in to accommodate our society and our transportation; we've made the ground flat. However, by doing so, we've endangered our health. There are many painful orthopedic conditions that can be traced back to the abnormal biomechanics of hard, flat ground. Conditions such as plantar fasciitis (a very common and very painful foot problem), arthritis of the knee, and disc disease of the neck and back all have flat ground as a major contributing influence. People who are overweight and walk on flat ground are at an even higher risk of these and other conditions related to excessive biomechanical stress. Additionally, many of us wear inapproriate footwear, such as high heels, which can add even more biomechanical strain.
There is one other reason that hard, flat ground is a problem… and it has to do with your "sixth sense." We are all familiar with the five primary senses: sight, hearing, touch, smell, and taste. But there is another one… and it's called "proprioception." The proprioceptive system allows you to know where your body exists in space. If you want to do a test, note that you can feel, without looking, which way your foot is pointing. You can tell if your wrist is flexed. The proprioceptive system gives you a spatial sense of where you are. You need it to walk, because you need to know where your feet are.
This system is very delicate, and it doesn't get challenged anywhere near as much as it should because of the concrete jungle phenomenon. This is one reason why we have epidemic levels of people with balance disorders, and a record number of falls. Walking on uneven terrain exercises your proprioceptive system, and allows you to improve your balance and orient yourself in space.
So, my hot tip for today is to get outside! Find yourself some soft, uneven terrain… even if it's that little strip of grass between the sidewalk and the street. Take off your shoes if you can, and think about how you are connected to the earth below your feet. Once or twice a week, take your daily walk on a nature trail. When you walk outside, pay attention to all of the little irregularities on the surface and how your feet are constantly working to keep you on the trail. This is an easy and enjoyable way to exercise your body, your mind, and all of your senses (including proprioception)… and it will do wonders for your health.
– Dr. Joshua Levitt