What Can We Learn from Paleo Poop?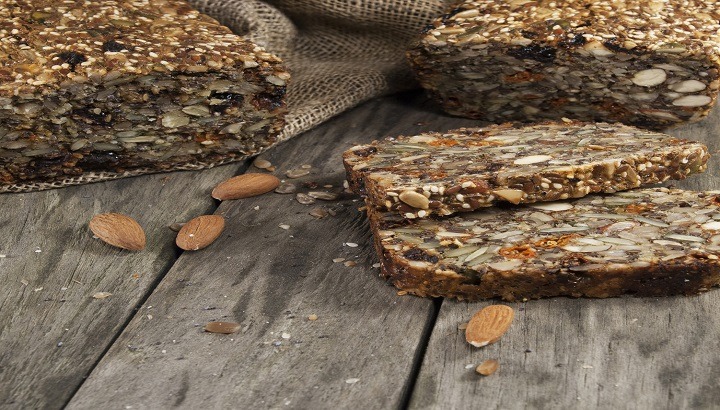 I learned a new word recently: Coprolite. It's a noun. It means fossilized feces. (You can feel free to use it as a conversation starter at your next dinner party…or not.) With all of the recent attention on the "Paleo Diet" and the resultant interest in what our paleolithic ancestors actually ate… coprolites are actually a valuable teaching tool.
Studying what came out gives us insight about what went in. As such, recent studies of the contents of Paleolithic human coprolites have taught us some important lessons about ancestral diets. The most important thing gleaned from this research is that our earliest relatives ate a massive amount of fiber. In fact, it is estimated that they ate as much as 100 grams of fiber daily. This is in stark contrast to the amount of fiber that most Americans get today — which is usually somewhere between 10 and 20 grams.
Fiber is an essential ingredient for overall health and wellness. Not getting enough of it in the diet is strongly correlated with a number of different symptoms, illnesses, and diseases. Low fiber meals cause people to feel hungry shortly after eating… and that leads directly to overeating. Low fiber diets are also a leading cause of constipation, which can set the stage for other GI problems like hemorrhoids and diverticulitis. Research has also clearly demonstrated that low fiber diets increase the risk for colon cancer… dietary fiber can save your life.
It makes sense that fiber is associated with intestinal health, but the benefits of additional dietary fiber go far beyond the GI tract. High fiber diets are associated with reduced risk of heart disease, stroke, high blood pressure, diabetes, and obesity. Adding dietary fiber lowers blood pressure and cholesterol levels. With respect to blood sugar control, research has found that a high fiber diet can reduce blood sugar and improve insulin sensitivity in people with or without diabetes.
Paleo poop provides us evidence that our modern day diets are grossly out of sync with our ancestral eating patterns. On the specifics of the Paleolithic diet, the authors of one of the studies that have evaluated Paleolithic nutrition state:
"The principal components of this diet are wild-animal source and uncultivated-plant source foods, such as lean meat, fish, vegetables, fruits, roots, eggs, and nuts. The diet excludes grains, legumes, dairy products, salt, refined sugar, and processed oils, all of which were unavailable before humans began cultivating plants and domesticating animals. Observational studies of modern-day Paleolithic types of populations support a conclusion that a Paleolithic diet prevents obesity and metabolic syndrome."
The vegetables, fruits, nuts, and roots mentioned above all contain plentiful amounts of fiber. It is unrealistic to suggest that modern-day humans should eat the exact foods that a paleolithic human would have eaten… but increasing dietary fiber is easy. Including a wide array of vegetables, fruit, nuts, seeds, and legumes in you diet can help ensure that you are getting adequate fiber. Here are some of the best sources to include:
– Legumes: Beans, peas, lentils should be a major part of your diet.
– Nuts: High in fiber, healthy fats, and plant based protein. Go nuts!
– Seeds: Flax, hemp, chia, sunflower, and pumpkin are all great fiber sources.
– Greens: Crispy, crunchy greens are fiber rich and full of nutrition.
– Fruit: Hard to go wrong here but avocado (yes, it's a fruit) raspberries, apples, and all other berries are great choices.
– Supplements: It's best to get your fiber from real food, but fiber from supplements is better than nothing.
Pay attention to food labels and keep a record of your fiber intake over a few days so you have a sense of your daily average. If you are consistently falling short of 40 grams per day… you've got room for improvement.
– Dr. Joshua Levitt