Are You Burned-out? Here's What You Can Do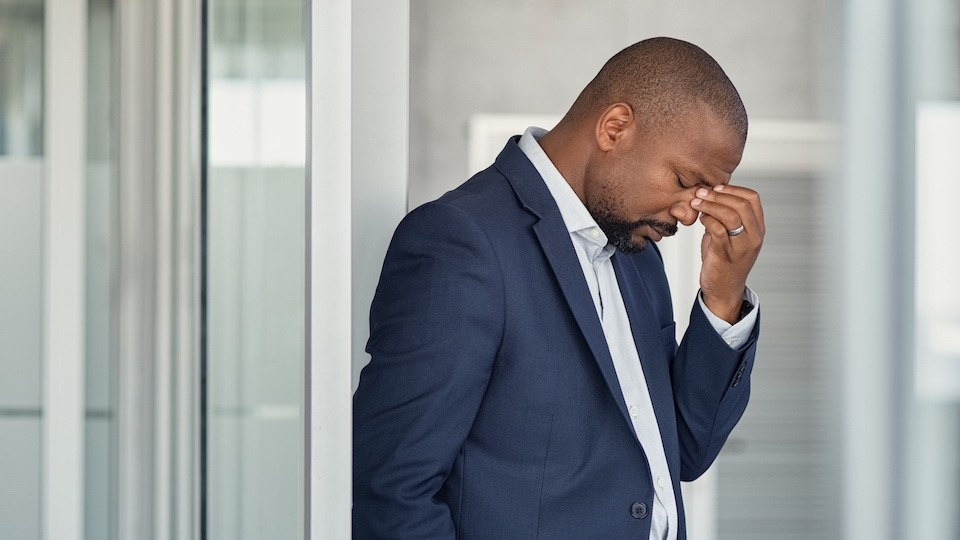 Do you drag yourself to work in the morning, slump over your desk in the afternoon, and throw yourself into bed exhausted, drained, tank on empty, at night? If so, you could be experiencing a condition referred to as "burnout." Burnout can be accompanied by a number of emotional, mental, and physical symptoms that can make coping with life a challenge. The good news is, there is hope, and there are some things that you can do to naturally recharge your batteries so that you can get back to all the things that you enjoy.
Classic burnout defined
Burnout is often described this way,
"Burnout is a reaction to prolonged or chronic job stress and is characterized by three main dimensions: exhaustion, cynicism (less identification with the job), and feelings of reduced professional ability."
Sound familiar? You are not alone. While the stress that contributes to burnout may come from your job, life can throw other things at you that contribute to feelings of desperation and exhaustion. Additionally, it is thought that personality traits and thought patterns such as pessimism and perfectionism could also contribute to burnout.
A heavy workload or highly emotional work may put you at risk of burnout. The 2019 National Physician Burnout, Depression, and Suicide Report found that 44% of physicians experience burnout. Keep in mind, it is not just physicians who experience burnout. No matter what job you are in – even if you are a stay-at-home parent or a student – you can definitely experience burnout.
Burnout is similar to symptoms seen with depression
Burnout shares many similar characteristics with depression, such as negative feelings and thoughts about all aspects of life, including work, home, and social interaction. Additionally, those suffering from burnout may have a lack of interest in all things and feel hopeless.   
Signs and symptoms of burnout
If you are experiencing any combination of these symptoms on a daily basis, it may mean that you are in or headed towards burnout – this should be taken very seriously.
Alienation from work and work-related activities –

People experiencing burnout may become cynical about their work, working conditions, and colleagues. Feelings of frustration and anxiety may drive people away from work and work-related activities.

Physical symptoms –

Do you suffer from headaches, nausea, and intestinal issues or insomnia? If so, these are some signs of burnout.

Emotional symptoms –

As mentioned earlier, burnout can cause you to feel completely drained and unable to cope. You may not even have enough get up and go to get your work done and just feel like staying in bed all day.

Diminished performance –

Burnout really takes its toll on everyday tasks and work, such as caring for family members or following up with clients. You may have a difficult time concentrating or mustering up the creativity necessary to complete tasks.
Are you at risk of employee burnout?
According to a 2018 report by Gallup, there are five leading causes of employee burnout.
Unreasonable time pressure –

Do you feel a sense of time closing in on you to get everything done that your job requires, or perhaps your deadlines are super tight? If so, this can quickly lead to not only feelings of failure but also exhaustion (both mental and physical) as well as burnout.

Lack of support and communication from your manager.

Having a supportive and hands-on manager can help create a buffer against excessive stress. Employees who feel highly supported by their managers are 70% less likely to experience burnout compared to those who don't feel supported.

Unclear role.

Surprisingly, only about 60% of workers actually know what is expected of them. When expectations are cloudy, employees can quickly become exhausted, just trying to figure out what they are supposed to be doing. 

Unmanageable workload.

When your workload feels out of control, even if you have an optimistic mindset, it can still lead to feelings of hopelessness and burnout.

Poor treatment. How are you treated in the workplace?

Employees who are mistreated at work are 2.3 times more likely to burnout. Unfair treatment can include things like favoritism, unfair compensation or mistreatment from a  co-worker
Prevention and natural remedies
If you are in the pit of burnout, you may feel like you will never crawl out, but the good news is, you can. Although some changes will need to be made to support a healthier environment, it is possible not only to recover from burnout but also to prevent it from occurring in the future.
If you can put your finger on the cause of your burnout – you can develop a plan of action to avoid it. 
Talk with your boss: Talk with your supervisors to establish a plan of attack to keep burnout at bay. In some cases, it may be necessary to change your position or find a new job altogether.
Healthy lifestyle: Dealing with stress requires you to be healthy, and this requires a well-balanced diet. Be sure that you are consuming high-quality protein, plenty of fresh fruits and veggies, and 8-10 glasses of water daily. In addition, getting plenty of exercise and sleep will help buffer against burnout and the effects of stress in your life.
Get outside: Sunshine and fresh air can do wonders for burnout. Take a brisk walk or spend some time at your favorite outdoor locations. Exposure to the sun will help your body make vitamin D, which will trigger a release of serotonin – the happy hormone!
Take a break: If possible, take a break from your job to recharge. If you are caring for others at home, perhaps a day at the spa or a mini-vacation without responsibilities will give you ample time to let down. If you always seem to be just on the edge of burnout, build in some vacation or "me" time regularly.
Talk to a friend: Just going out for a cup of coffee with a friend and sharing your struggles can help lighten your load. True friends will offer encouragement and sound advice to help you manage your burnout.
Journal: Another great way to vent your feelings and struggles is to keep a journal. You will be amazed at just how therapeutic it is to express yourself on paper. It will help you keep your thoughts straight and even allow you to unwind and relax.
Reassure yourself: Speaking light into your situation can help tremendously. Be positive and upbeat with yourself and assure yourself that you will feel better soon. Leave supportive notes in key places, and don't beat yourself up when the stress becomes too much.
Remember: The key to managing burnout is first to know how to recognize it.
-The UpWellness Team