3 Breakfast Smoothies That Taste Like Dessert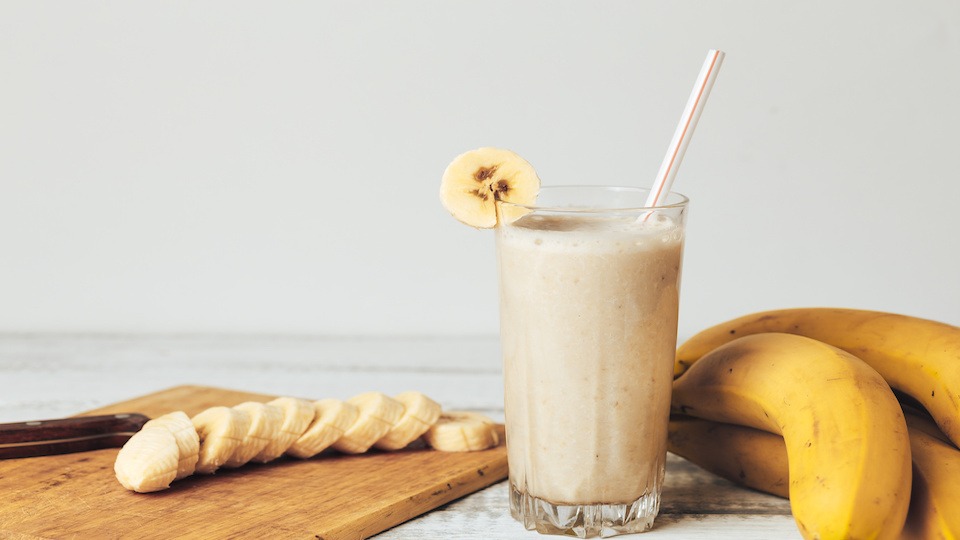 "Breakfast like a king. Lunch like a prince. Dinner like a pauper." We all know that starting the day with a healthy, nutrient-dense meal is solid advice, but yet this remains the exact opposite of what so many people do. The common practice of eating cereal, pastries, and sweetened beverages in the morning wreaks havoc on your metabolism and sets you up for carb/sugar cravings for the rest of the day. I fully understand how tough it can be to prepare a nutritious meal every morning…that's what makes smoothies so phenomenal. There are endless variations on the theme, but here are few favorites that I'm sure you'll enjoy.
-JL

Smoothies for breakfast are a great idea if you need an on-the-go alternative to sugary muffins, cakes or donuts or coffee beverages. The great thing about smoothies is that you can put just about everything, but the kitchen sink in them and they can still taste fabulous.
Here are three amazing and healthy smoothies that taste so great you will think that you are having dessert for breakfast.
Chocolate Peanut Butter Delight
If you love the way a banana split tastes, you will really love this creamy and thick breakfast smoothie.
Ingredients
1 cup chocolate almond milk

1 large banana

2 cups ice cubes

1/2 cup firm tofu

1 Tbs cocoa powder

1 Tbs natural peanut butter

1 Tbs chia seeds
Blend together and enjoy!
Tropical Treat
This nutritional breakfast smoothie will make you feel like your on a tropical island every morning.
Ingredients
1 Tbs unsweetened coconut

6 oz Greek yogurt

1 Tbsp hemp hearts

¼ tsp vanilla or vanilla stevia

½ tsp coconut extract

1 cup fresh frozen pineapple

1 cup unsweetened almond milk
Blend together and enjoy!
Tastes Like Pistachio Ice Cream Smoothie
If you enjoy pistachio ice cream, you are going to like the way this smooth and creamy ice cream tastes. You would even notice the wheatgrass powder or kale that make this a breakfast powerhouse.
Ingredients
¼ cup firmly packed chopped and pitted dates

1 cup filtered water

1 cup curly green kale, ripped

½ cup raw unsalted cashews, soaked

2 medium frozen bananas

½ tsp vanilla extract

1 tsp minced ginger

1 tsp wheatgrass powder

1 tsp chia seeds
Blend together and enjoy!
More great ideas for smoothies
Here are some more great add-ons for delicious and nutrient dense breakfast smoothies
Whey protein powder

Pea protein powder

Spirulina

Almonds/Walnuts/Cashews

Flax seeds

Flaxseed oil

Coconut milk

Cinnamon

Probiotic powder

Collagen powder

Goji berries

Acai powder

Mushroom powder

Avocados

Maca powder
-The UpWellness Team