5 Best Plant-Based Breakfast Recipes You Will Love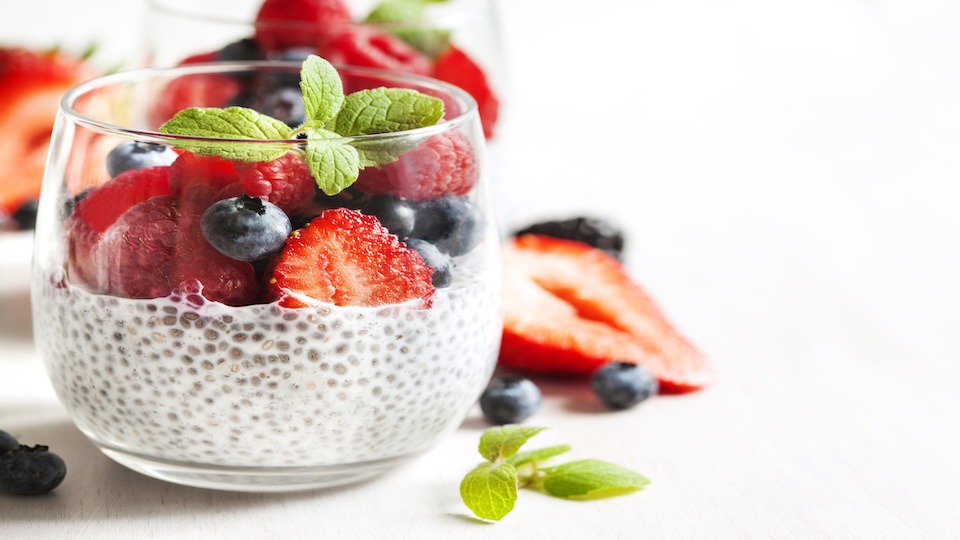 One of my all-time favorite quotes about health and nutrition comes from Michael Pollan in his book In Defense of Food, where he says, "Eat Food. Not Too Much. Mostly Plants." Seven words that say so much. The "eat food" part refers to the practice of eating real, whole, minimally processed foods. The "not too much" part is, of course, about portions, calories, and even frequency of eating and snacking. And then the kicker…"mostly plants." By this, he describes a plant-based diet, which is different than vegetarian or vegan because it leaves room and flexibility for non-plant foods as well. But the scientific literature is clear…a plant-based diet is the way to go if you are looking to look good and feel good in the long term. And it does not at all mean that you need to feel like you are starving yourself or restricted in any way.  These plant-based breakfast ideas by my UpWellness team are a perfect example.
Enjoy, 
JL  
Eating a plant-based diet doesn't mean you can't enjoy a great breakfast. Check out our favorite recipes that taste great and keep you full!
Chia Power Pudding
Chia seeds keep you full for hours with this yummy vegan breakfast. Try using your favorite berries to make it even more flavorful. 
Ingredients:
2 cups almond milk

1/2 cup chia seeds

1/2 tsp vanilla extract

1 Tbsp pure maple syrup 

Sliced bananas, almonds, or berries for topping
Instructions:
Combine all ingredients except topping in a bowl.

Cover and place in the fridge overnight.

Use within 5 days. 
Classic Green smoothie 
Healthy doesn't have to mean complicated. This simple smoothie takes less than five minutes to make and is an excellent choice for when you're on the go. Experiment with the ingredients and try new things. You can't go wrong with smoothies.
Ingredients:
1 frozen banana

1 large handful of spinach or kale

⅔ cup of coconut milk

2 Tbsp natural almond butter
Instructions:
Place all ingredients in a high-speed blender and pulse until well combined.

Enjoy immediately. 
Filling Fruity Oatmeal
Nuts, fruit, and heart-healthy oats create this wholesome breakfast that tastes delicious. Top with a splash of coconut cream for an even yummier treat.
¾ cup rolled oats

¼ teaspoon ground cinnamon

Pinch of sea salt

¼ cup fresh berries

½ ripe banana, sliced

2 tablespoons walnuts or pecans, chopped

2 tablespoons dried fruit, such as raisins, cranberries, chopped apples

Apricots, for topping

Maple syrup
Instructions: 
Bring oats and 1 ½ cups water to a boil in a small saucepan on high heat. 

Reduce to medium-low and cook for about 5 minutes or until all the water is absorbed. Stirring occasionally.

Stir in cinnamon, salt, and maple syrup to taste, if desired. 

Top with desired berries, nuts, and banana.

Enjoy!
Vegan Breakfast Scramble
If you've recently cut out meat and are craving a yummy scramble, this dish is for you. Filled with rich flavor and healthy ingredients, you'll totally forget that there are no eggs. 
Ingredients:
1 red onion, diced

1 red bell pepper, diced

1 green bell pepper, diced

2 cups mushrooms, sliced

1 large head cauliflower, cut into florets

Sea salt

½ tsp freshly ground black pepper

1½ tsp turmeric

¼ tsp cayenne pepper, or to taste

3 cloves garlic, peeled and minced

1-2 Tbsp low-sodium soy sauce

¼ cup nutritional yeast
Instructions:
Place mushrooms, peppers, and onion in a large lightly-greased skillet over medium heat.

Stir regularly for 7 minutes until onions are translucent and peppers are soft. 

You may need to add a tablespoon of water to keep the vegetables from sticking.

Place cauliflower in the pan and cook for 5 more minutes.

Add spices, mix well, and cook for 5 minutes.

Serve immediately with hot sauce or salsa, if desired. 
Chocolatey Coconut Pancakes 
Who says chocolate has to be unhealthy? Enjoy these gluten-free, vegan, cholate chip pancakes fresh off the griddle. This is great for a weekend morning when you have a little more time to whip up a breakfast treat. 
Ingredients:
1 Tbsp flaxseeds

1¼ cups buckwheat flour

¼ cup old-fashioned rolled oats

2 Tbsp unsweetened coconut flakes

1 Tbsp baking powder

Pinch of sea salt

1 cup unsweetened almond milk

½ cup unsweetened applesauce

¼ cup pure maple syrup

1 teaspoon pure vanilla extract

⅓ cup vegan mini chocolate chips

Sliced bananas, for serving
Instructions:
Add flaxseeds and ½ cup water to a small saucepan and cook over medium heat for about 3-4 minutes. It should form a sticky substance. Place in a glass measuring cup and set aside.

Whisk together buckwheat flour, oats, baking powder, salt, and coconut flakes in a large bowl 

In a separate bowl, mix maple syrup, applesauce, milk, vanilla, and 2 tablespoons of the flaxseed mixture.

Add liquid ingredients to the dry mix and combine thoroughly. You may want to use a stand mixer as it will be very thick. 

Fold in chocolate chips.

Heat a nonstick griddle or skillet over medium heat.

Using a measuring cup, ladle ⅓ cup batter for every pancake on the prepared griddle. 

Cook for 7 minutes or until lightly brown on the bottom and bubbly on top. 

Flip and cook for 5 more minutes.

Serve hot with sliced bananas or natural peanut butter. 
What do you love for breakfast? Let us know in the comments below!
-The UpWellness Team