Why This Is the Best All Around Exercise Ever (and loads of fun too)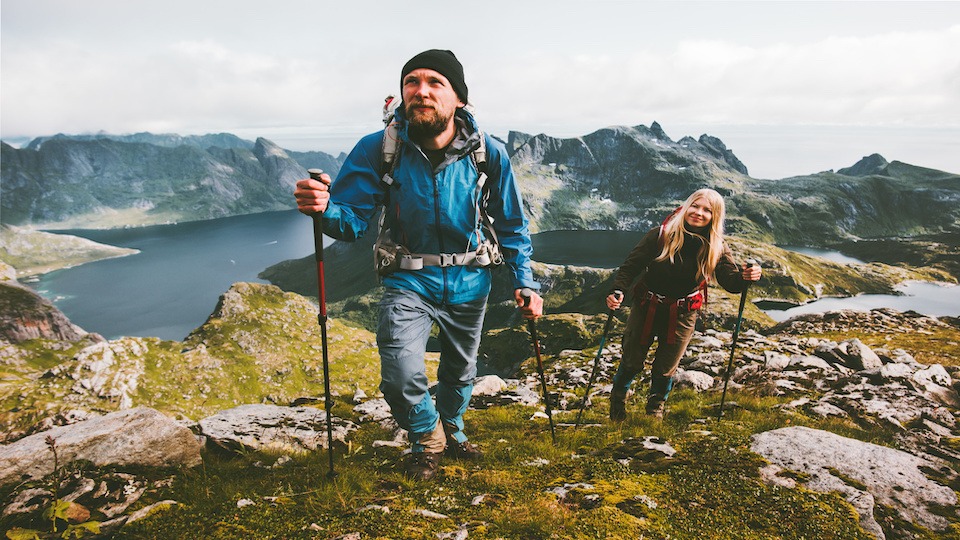 The least expensive gym in my town advertises that they charge $10/month (it's really more like $18 if you add up all the fees) and the most expensive one charges $85/month. That's why, every day when I lace up my hiking boots, I feel like I'm saving a bundle. And yes, I lace up those boots every day. Hiking is the best all-around exercise you can do. For me, it's a daily prescription. And it comes with no copayment, no side effects, and unlimited refills. That's good medicine indeed…
-JL

With the sun on your face and a hint of adventure in the air, you take off for yet another journey into the great outdoors. The feel of the earth beneath your feet and the wind in the trees envelop you in a familiar comfort that you welcome. Hiking is indeed the best all-around exercise, hands down, for it moves not just the body but also the mind and the soul.
Imagine visiting your doctor and leaving the office with a prescription – not for medication as we know it but rather for some time spent in nature – it is that powerful.
Here are just some of the vast benefits that hiking offers and why everyone should do more of it!
Physical Benefits
No matter which type of trail you choose, you are going to get a great full body workout with hiking. Look at all these great things that hiking does for your body:
Hiking builds strong bones

Hiking tones muscles

Hiking improves your sense of balance

Hiking improve your heart health

Hiking strengthens your core

Hiking can help you lose weight

Hiking can improve your blood sugar levels
Research conducted by the CDC has found that walking for just one hour each day for five days a week can cut stroke risk in half.
Mental Health Benefits
It has been known for quite some time that just being in nature can have a significant impact on mood and mental health. According to one study, there is evidence to show that being in nature in any form, even something so simple as a tree or a houseplant can increase one's overall well being and encourage more positive engagement with others.
A study conducted at Harvard found that spending time outdoors can decrease stress, reduce anxiety, and slash the risk of depression.
Hiking also allows for your senses to be opened up to all that is around you – the sights, the sounds, the smells, the textures. All of this improves sensory perception. Hiking can spur creativity as well according to researchers at Stanford University.
Research supports that spending time outdoors can improve focus, increase attention spans and problem-solving skills by 50%.
Relational Benefits
Hiking with a friend is a great way to grow closer and develop higher levels of trust. Depending on the trail you choose, hiking allows for bonds to be formed and can forge a deep sense of comradery. Hiking can even help ease relational tension and bridge gaps, drawing people together.
Getting Started
If you are new to hiking, start slow and choose a trail that fits your level of fitness and experience. Always hike with a buddy and take a trail map and a pack essential supplies with you. Invest in good hiking shoes and consider walking poles for added stability and increased upper body workout. Take time along the trail to absorb the sounds, sights, textures, and aromas of being in nature. Remember, it is the journey that counts!
It's time to hike!
-The UpWellness Team