Be Honest… Do You Use Q-Tips?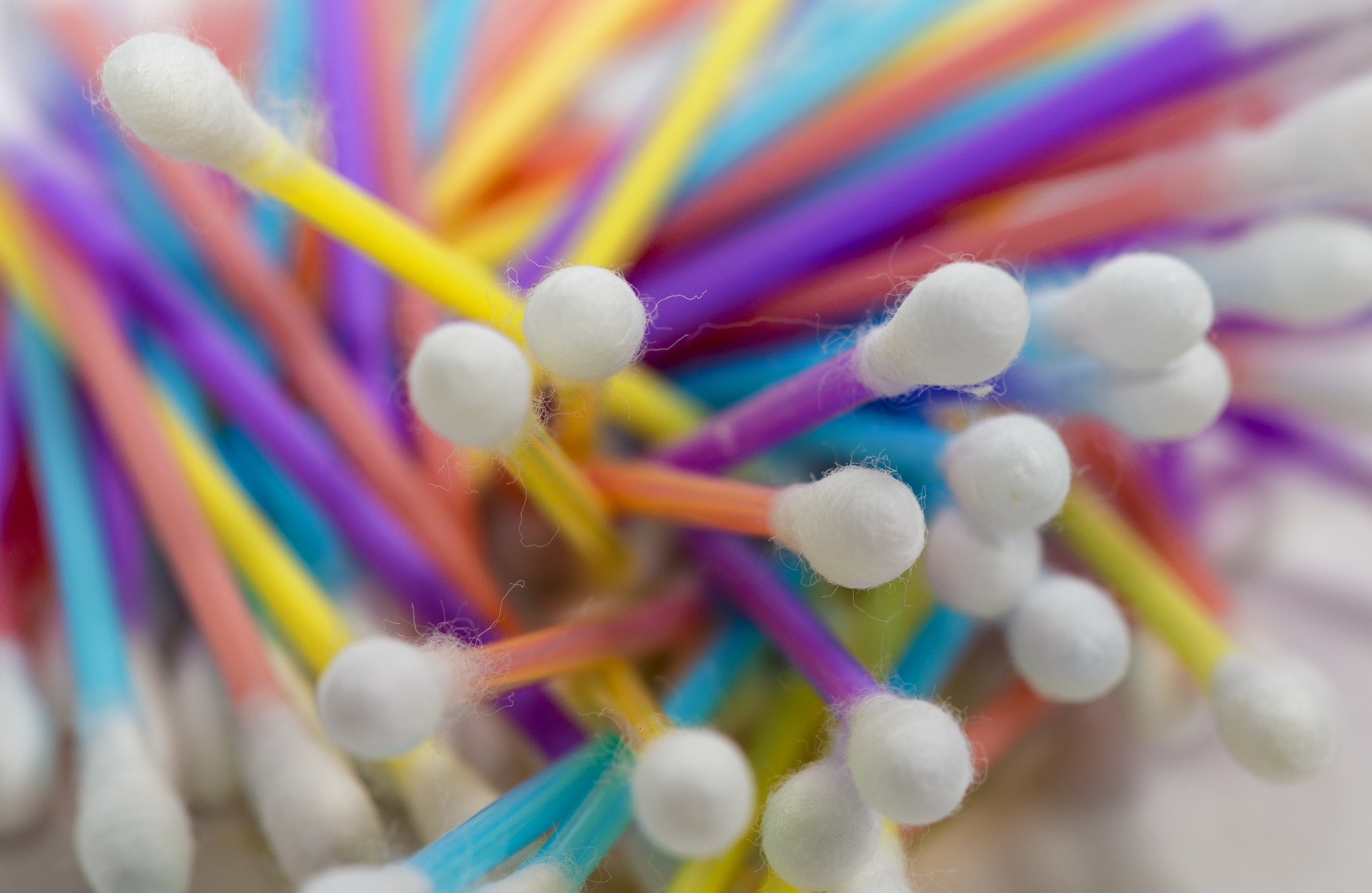 Cotton swabs are a ubiquitous item in American households, and a wildly popular consumer product. Most of us refer to them as Q-Tips, which is actually one of those iconic brand names that is used more than the generic name of the product itself. They are remarkably useful little tools, but let's face it… most everybody uses them for cleaning their ears. That's why you have them in the medicine cabinet in the bathroom, right?
The next time you use one, take a closer look at the box. You'll notice something that you rarely see in the consumer products industry. Printed somewhere on the container, you'll see that your cotton swabs are not to be used for cleaning your ears. I don't know of any other consumer products that tells its customers NOT to use them in the exact way that virtually all of their customers do.
Even people that should know better still often use cotton swabs in their ears. There's an old story from a medical conference that illustrates this perfectly. Imagine a room full of ear, nose, and throat (ENT) specialists. One of the speakers asks how many of them tell their patients not to use cotton swabs… and of course, they all raise their hands. Then, the speaker asks: "Now, be honest… how many of you doctors use them yourselves?" Cautiously, they all raise their hands again.
The manufacturers of cotton swabs are well aware of the unusual relationship that so many of us have with their product: we know they're not good for our ears, but we continue to use them. Why? Mostly, because it feels good. Many people enjoy the sensation of using a cotton swab to clean their ears. This sensation can become habitual, and even somewhat addictive. Plus, no one wants to show off a crust of yellow earwax to the world.
The problem is, using cotton swabs to clean your ears can be dangerous. Doctors learn to advise their patients to "never put anything in your ear that is smaller than an elbow." This may seem silly, but the skin of your inner ear is very tender, and easily damaged. Deeper in your ear lies your eardrum, which is highly sensitive. If you damage your eardrum, you could cause yourself some serious pain, and even impair your hearing. This is why it is crucial to keep small pointy objects out of your ear canal: it's a risky proposition.
While many of us shudder at the thought of that sticky yellow earwax, it's actually beneficial to our ears. Officially known as cerumen, earwax serves as a protective coating that keeps the skin of the inner ear and the tympanic membrane free of debris. It offers the ear moderate protection from microorganisms, insects, and dust that might otherwise enter the ear canal. It also functions to repel water.
The ears of a healthy person have a self-cleaning system built in, to prevent earwax from over-accumulating. We have tiny hairs in our ears that go nearly all the way back into the canal. Through the movement of the jaw, these hairs slowly move the earwax towards the opening of the ear, where it can easily be wiped off with a washcloth during your shower. That said, some people have more earwax than others. There are genetic factors, as well as anatomical differences, that lead to some people accumulating more earwax than others. In these cases, earwax can become uncomfortable, and even block the ears.
However, even if this is your situation, using cotton swabs may do more harm than good. Even if you don't damage the sensitive membranes inside your ear or your eardrum, cotton swabs can actually push the wax further into your ear, and compress it against the ear canal. If it is pushed deep enough and packed into the ear canal, it can cause a failure of the process that allows it to naturally come out, leading to blockages, discomfort, and difficulty hearing.
Instead of using cotton swabs, talk to your doctor about the many over-the-counter remedies available to help soften your earwax. If the accumulation is intense, make an appointment with your doctor to get it flushed out: a physician can do this using water or hydrogen peroxide. Not the most glamorous part of our job… but it's all in a day's work!
Whatever you do, keep those pointy objects out of your ears!
– Dr. Joshua Levitt