Back Stiffness — A Protective Illusion?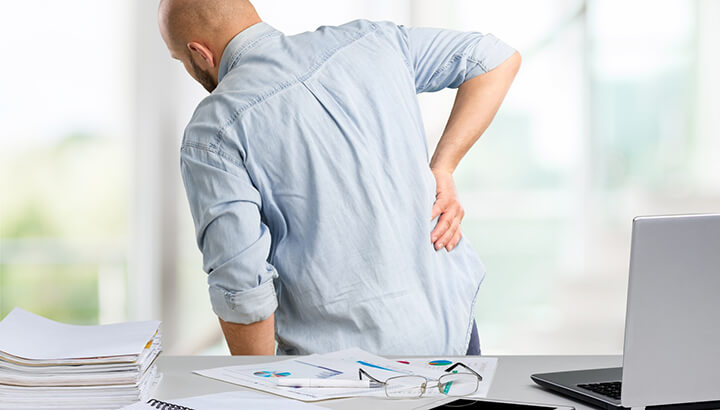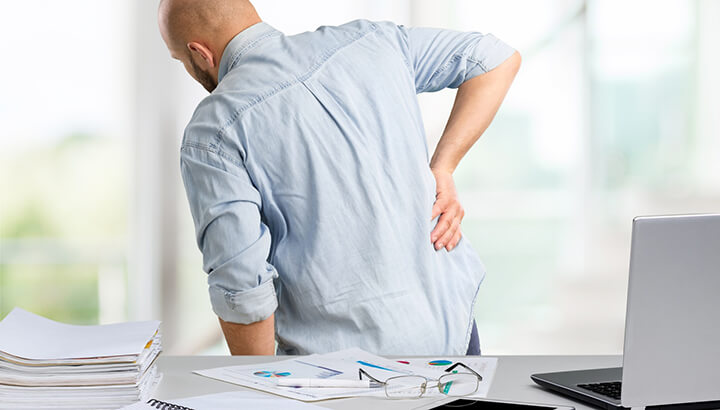 "My head feels like it's in a vise." "The tingling sensation in my limbs feel like pins and needles." "It's like a stabbing pain in my belly."
When we are in pain we often turn to familiar expressions. They can help us describe our symptoms but they can also be quite misleading. How many people do you know who can truly say they know what it feels like to have their head in a vise?
Surprising New Research Offers New Perspective on Back Stiffness
Just about everyone has experienced a sensation of stiffness in their back muscles at some point. Whether or not those muscles are actually stiff or just simple feel stiff was a question that was recently put to the test by researchers at the University of Alberta in Canada. Their results are fascinating. He study demonstrated that a person's perception of back stiffness is something of a protective illusion, which does not accurately reflect the objective physical properties of the back.
Greg Kawchuk, one of the scientists who conducted the study, put it this way "A conscious experience of feeling stiff does not reflect true biomechanical back stiffness. When we use the same word, stiffness, to describe a feeling and how we measure actual stiffness, we assume these words are describing the same thing. But that is not always the case."
Being Stabbed Does Cause "Stabbing" Pain
These findings reminded me of the disconnect between the expression "stabbing pain" and the sensations that stabbing victims describe. Most people who have actually been stabbed describe the sensation as a dull pain, like being hit with a blunt object…not at all like the sharp pain that you would expect.   
Charlie Mincher, who has been knifed multiple times, relates his experience this way — "Being stabbed with a knife feels like you are being punched. You do not realize you're being stabbed at the time until you see blood coming out."
Digging Deeper Into Back Stiffness — The Pain Cycle
There can be quite a discrepancy between the words we use to describe a sensation and the actual physical ailment. When I hear a patient tell me they are experiencing back stiffness, I take the opportunity to dig a little deeper.
In order to alleviate symptoms like stiffness and pain, you have to address the underlying causes. That is why the comprehensive, holistic approach of naturopathic medicine is so useful.  In the case of musculoskeletal pain, I developed a formula that I call the "pain matrix" to help make sense of the true origins of pain.
The pain matrix is like a flow chart….where every arrow leads to PAIN. Some arrows area bigger contributors, others are smaller, but they cycle all starts with connective tissue injury…most musculoskeletal pain (and the sensation of stiffness that comes along with it) begins with tissue trauma, which comes in three flavors:
Acute trauma:

This kind of damage is readily apparent the moment it occurs, such as a torn ACL.  You don't "play through the pain" with these injuries.

Subacute trauma: These injuries are more insidious….often be caused by a minor fall, sports injury, or accident of some kind. Physicians call this kind of damage "subacute trauma" because the damage is so minor that you might not notice it…at first.
Chronic Trauma:

As you might expect, this is the sneakiest damage of all because it involves a series of "mini-traumas" that snowball over time. These are usually caused by repetitive strain injuries at work or at play, often in the setting of poor posture or technique.
Whatever the cause, the original trauma sets the pain matrix cycle in motion. The trauma sets sets off inflammation, trigger points, muscle tension/fibrosis, and even more postural problems.
The various elements of the pain matrix cycle (trauma, inflammation, muscle tension, fibrosis) can lead to a host of structural problems as the body instinctively tries to protect the damaged tissues. Unfortunately, this can lead to postural dysfunction, which can weaken or injure other parts of the body as well.
Takeaway
Although the sensation of back stiffness may not be a true indication of what is happening in your back…it is most certainly one of the elements of the pain matrix cycle. To paraphrase Tasha Stanton, a neuroscientist and pain researcher at the University of Australia, "feelings of stiffness may be a protective construct that is created by our nervous system."
Effective long-term management of any musculoskeletal pain syndrome must address not just the stiffness but also the underlying connective tissue trauma, the inflammation, and the biomechanical or postural problems as well.
Take good care,
Dr. Josh