How Avocados Can Halt Diabetes and How to Eat More of Them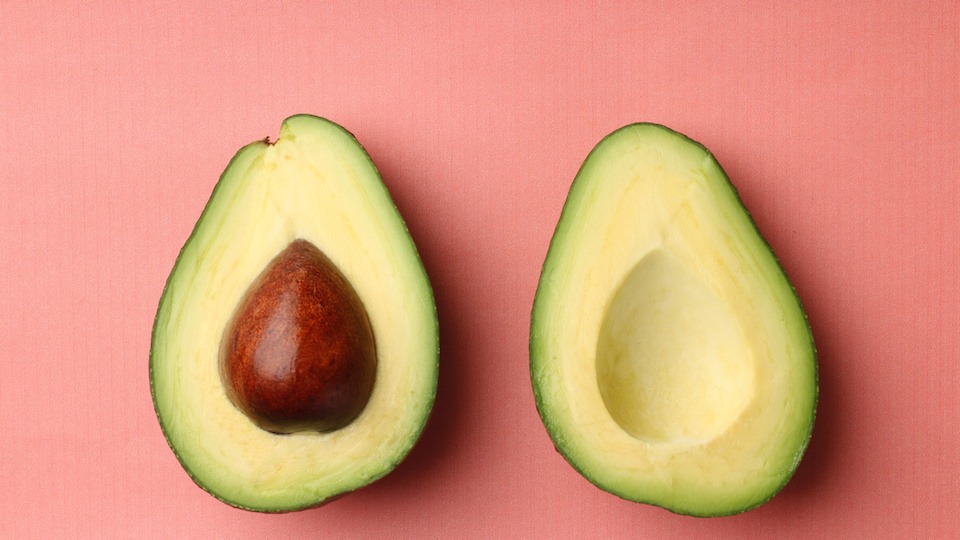 I grew up in Southern California where having an avocado tree in your yard was not at all uncommon. There was a tree in my neighborhood that would produce so many avocados that I remember playing stickball type games with unripe ones. I think of those memories every time I wince at the price of avocados at the market here in New England. Avocados are a true superfood. They are an unusual fruit because the are loaded with monounsaturated fats which have impressive health benefits. And they are a beautiful, versatile, filling, and tasty addition to almost any meal. Just look at the "huevos rancheros" that I made for dinner a few nights ago…
-JL  

Diabetes is a serious, life-threatening condition that is marked by high blood glucose levels resulting from inadequate insulin production, insulin resistance, or both. Complications with this condition are dangerous and are strongly associated with increased cardiovascular risk and increased risk for premature death and all sorts of suffering.  
There is good news. Type 2 diabetes is not only preventable but reversible through proper lifestyle choices, including a healthy diet and exercise. Avoiding processed and fast foods, consuming plenty of whole fruits and veggies along with healthy protein and fats can not only keep diabetes at bay but also prevent and treat other dangerous lifestyle conditions.
Avocados help you feel full and reduce blood sugar
Don't let their green color fool you; this creamy fruit is loaded with nutrients and fats that support a healthy heart. Although they are high in fat,  it is the kind of fat that can help people with type 2 diabetes.
Despite their fat content, adding avocados to your diet can help you drop weight, reduce cholesterol and increase insulin sensitivity.
In one study, participants that added half an avocado to their lunches had a 26% increase in meal satisfaction and a 40% reduction in desire to eat more. The nutrient density in avocados helps you feel full for longer after eating a meal, which makes it less likely that you'll eat extra calories.
Another study took a look at a number of different weight loss plans in people who had reduced insulin sensitivity. It was discovered that weight loss diets high in monounsaturated fat (like the fats in avocado) improved insulin sensitivity.
Both weight loss and improved insulin sensitivity can help reverse diabetes.
Three Great Ways to Eat More Avocados
The simplest way to enjoy an avocado is to slice it in half, remove the pit, add a little salt and eat it with a spoon. One step up from that is to cut thin slices which can be beautiful, tasty, and healthy toppings for just about anything you might eat for dinner.  
And beyond those basic techniques…Here are three amazing avocado recipes to try:
Avocado Salsa
1-2/3 cups (about 8-1/4 ounces) frozen corn, thawed

2 cans (2-1/4 ounces each) sliced ripe olives, drained

1 medium sweet red pepper, chopped

1 small onion, chopped

5 garlic cloves, minced

1/3 cup olive oil

1/4 cup lemon juice

3 tablespoons cider vinegar

1 teaspoon dried oregano

1/2 teaspoon salt

1/2 teaspoon pepper

4 medium ripe avocados, peeled

Tortilla chips
How to make it
Mix the corn, olives, peppers, and onion.

In an additional bowl, mix the next seven ingredients and pour over the above mixture.

Toss and refrigerate overnight.

Chop avocados and stir into the salsa.
Avocado Smoothie
½ cup unsweetened vanilla almond milk

1 cup fresh spinach

1 medium ripe banana – peeled

½ ripe avocado – peeled and

2 cups blueberries – frozen

1 Tbsp ground flaxseed meal

1 Tbsp almond butter ¼ cinnamon
How to make it
Put all ingredients into a blender starting with the almond milk.

Mix well and serve.
Lime Avocado Hummus
1 teaspoon whole peppercorns

1 can (15 ounces) garbanzo beans or chickpeas, rinsed and drained

1 medium ripe avocado, peeled and pitted

1/2 cup fresh parsley sprigs

1/2 cup olive oil

1/4 cup grated Romano cheese

1/4 cup fresh cilantro leaves

1/4 cup lime juice

1 garlic clove

1/2 teaspoon sugar

1/4 teaspoon salt

Tortilla chips
How to make it
Ground the peppercorns in a food processor and add the remaining ingredients. Process all for 2-3 minutes until smooth.

Serve with chips or pita.
-The UpWellness Team