5 Amazing Benefits of Manuka Honey and Why You Need More of It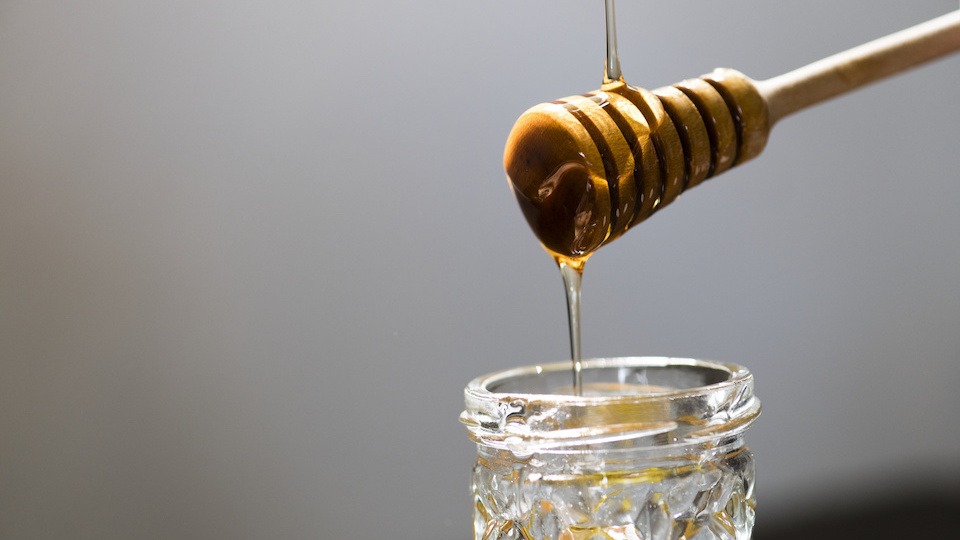 Honey is called liquid gold for a reason. However, rare, expensive manuka honey is another step up, prized for its health benefits that are supposedly even more potent than those of traditional honey. It is created by bees that feed on the manuka bush in New Zealand, making it a type of specialty honey that won't be found at your average grocery store. So is manuka honey all that its reputation (and price tag) suggests? Is it really that much better than regular honey? Read on for some of the top benefits of this true liquid gold and ways to use it for optimal benefit. 
Unlike other superfood crazes and diet trends, honey is here to stay. It has been researched extensively and is one of the most beneficial foods for everything from sweetening your tea to healing burns.
Wound healing
Honey is an amazing substance with incredibly impressive antiviral and antibacterial properties. It has been used for thousands of years as a natural antibiotic and protection against various viruses and as an aid to increase wound healing and closure. Researchers now understand that these germ-fighting properties come from hydrogen peroxide that is produced with the help of a bee enzyme. Honey is also effective for wound treatment due to its low moisture content. It works to prevent infection by absorbing moisture and impurities from open sores and speeding the healing process.
Unlike traditional honey, manuka honey is graded on a scale known as UMF. UMF stands for Unique Manuka Factor and is the scale that indicates the levels of three compounds in a certain batch. These compounds include Leptisperin, which is nectar from the manuka bush, MGO, or methylglyoxal that sets manuka honey apart from regular honey and gives it even more antibacterial power, and DHA, a particular type of omega-3 fatty acid. The UMF scale is between 5 to 20, with any honey containing a grade of 12 or higher considered medical grade. 
Speaking of medical-grade, mainstream medicine has thankfully taken notice of the incredible properties of this unique natural substance. In 2015, the FDA approved various bandages infused with manuka honey for over the counter purchase due to its proven wound healing capabilities. These special bandages will not only help speed wound closure, but may also help prevent infection and act as a potent antibacterial agent. 
If you choose to use manuka honey in your first aid kit, be sure to have a select bottle for wound care to avoid contamination. Plus, regular, less expensive honey is still incredibly beneficial for cooking and eating, which means that you can save manuka for topical use.
Other benefits
Skincare: Manuka honey may help reduce acne and improve the appearance of scars on your face. Use a thin layer as a mask for 15 minutes and rinse off with warm water. 
Digestive health: This fantastic honey could soothe an upset digestive tract and help restore good gut bacteria. It can also reduce inflammation and symptoms associated with IBS and ulcerative colitis. Add a teaspoon a day to your diet. 
Soothe a sore throat: Like regular honey, manuka is an effective tool against a sore throat during the cold or flu. It can also help act as an overnight cough suppressant to allow you to get some quality rest. 
Prevent gastric ulcers: One test-tube study examined the effects of manuka honey on biopsies of gastric ulcers caused by H. pylori, a bacteria that is responsible for the majority of gastric ulcers in humans. The results indicated that manuka honey is a useful antibacterial agent against H. pylori, which could help ease stomach pain, ulcers, and bloating in many people with this condition.
How to find quality manuka
As with most alternative remedies and supplements, there are lots knock-offs out there. Many companies falsely label products as manuka in an attempt to increase the market value of their products. To ensure that you are getting quality honey, visit the UMF website that keeps a list of all certified manuka products. Then you can simply order from the brand of your choice.
-The Alternative Daily