9 Winter Veggies That Feed Your Skin and More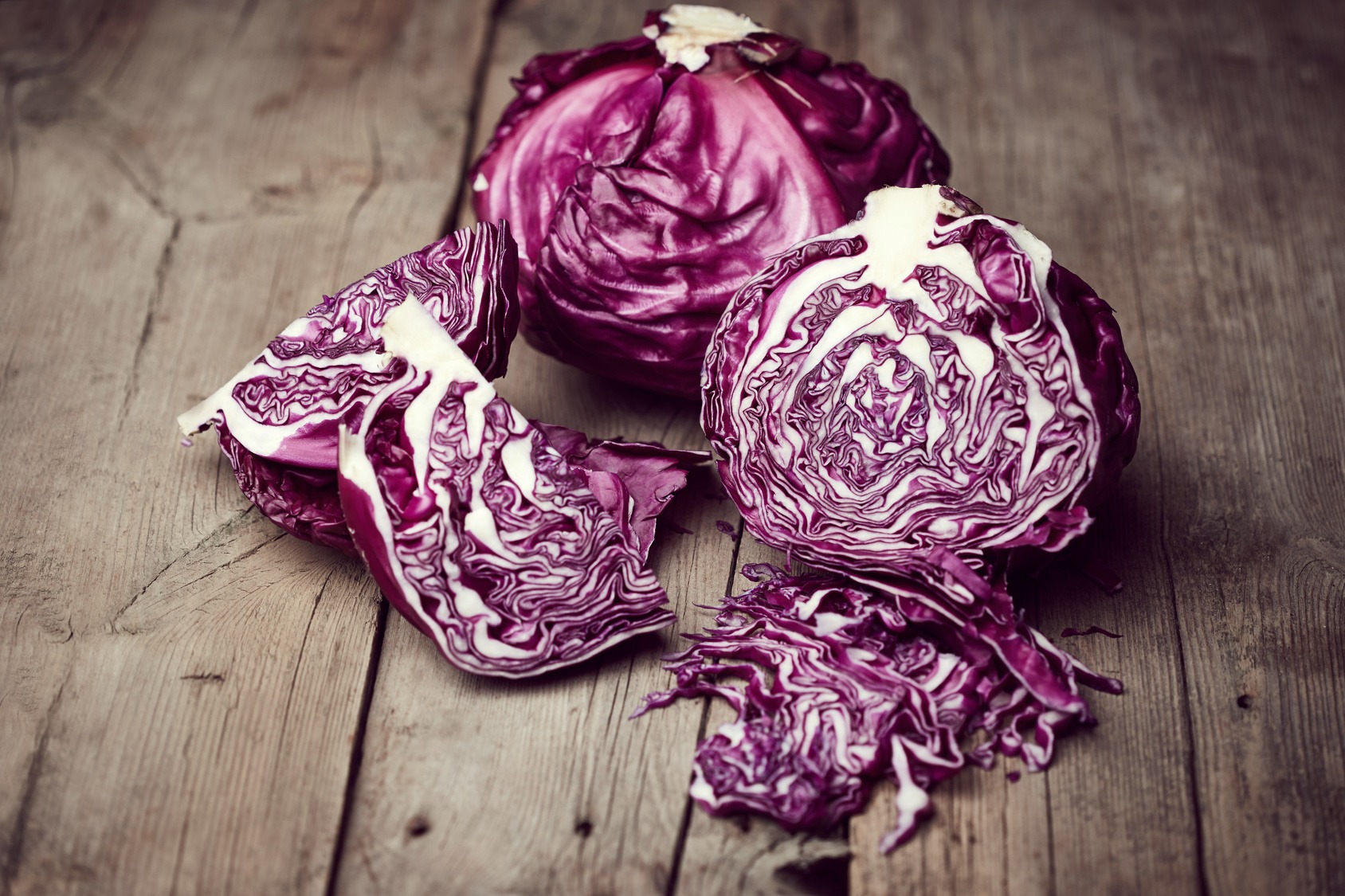 Along with the bite of winter comes dry skin, chapped lips and a complexion that looks pale and worn. How your skin looks also says a lot about your overall health. When your body is healthy from the inside out, your skin will glow with vitality and warmth.
Eating enough veggies in the winter can be a struggle as fewer vegetables are in season. However, the following winter veggies are packed with nutrients that will help your skin look and feel its best.
Try adding these skin-nourishing vegetables to your diet:
Cabbage
Cabbage may give off a strange smell when boiled, but its nutrient profile more than makes up for its aroma. In addition to containing high levels of vitamin C, fiber and vitamin K1, cabbage also contains phytonutrients that protect the health of your liver, kidneys and colon. Cabbage is a cruciferous vegetable; frequent consumption of cruciferous vegetables has been shown to reduce cancer risk.
Artichokes
You'll find artichokes in season from March to May and again in October. Artichokes are high in vitamin C, folate and fiber, which makes them beneficial for building new cells, protecting against cancer, and keeping skin looking young and healthy throughout life.
Turnips
Many of the vegetables in season during the winter are root vegetables. Turnips were once a staple of the everyday diet, before refrigeration, the mass-production of processed foods and industrial agriculture. Turnips are hardy and frost-resistant; they are fiber-rich and contain nutrients such as vitamin C. Turnips have been shown to fight conditions such as obesity, heart disease and cancer.
Leeks
The humble leek is a relative of the onion and has a similar spicy flavor. Leeks are delicious when sautéed in butter and seasoning or added to soups. Leeks are high in vitamin K1, B vitamins and minerals such as manganese, magnesium and calcium. With their antioxidant and anti-inflammatory properties, leeks promote heart health and fight common health conditions such as high blood pressure and cholesterol.
Brussels sprouts
If you add just one of these winter vegetables to your weekly rotation, make it brussels sprouts. This often shunned veggie not only is packed with nutrients, but also has one of the highest concentrations of glucosinolates of any cruciferous vegetable, making it a powerful cancer fighter. Try steaming brussels sprouts with a little butter or roasting them in the oven for a crispy, tasty texture that is both nutritious and satisfying.
Kale
Kale is hardy, winter-proof, and packed with nutrients. Kale can be eaten raw or cooked to bring out its sweet undertones. Kale is considered a superfood as it is high in vitamin K1, C, A and calcium.
Sweet potatoes
Sweet potatoes are incredibly high in vitamin C, vitamin A, B vitamins and essential minerals like copper and manganese. Sweet potatoes are also high in fiber and calories, which make them a filling base for any meal. Sweet potatoes, unlike white potatoes, are not high in starch and will not cause the same blood sugar spike, despite their sweet taste. The combination of vitamin A and C in sweet potatoes makes them ideal for keeping the skin looking fresh and young even during the harsh bite of winter.
Radishes
Radishes are in season at the end of the winter and in early spring. This colorful veggie is a healthy source of vitamin C and several B vitamins. Radishes are often added to salads, but they are also tasty when sautéed in butter, salt and pepper. The consumption of radishes has been linked to improved digestion, immune function, and even weight loss.
Snow peas
We often see snow peas in stir-fry recipes, but they are good for much more. Available year-round, snow peas are high in vitamin C, vitamin K1 and minerals that are essential for good health. Snow peas also have anti-inflammatory and antioxidant properties, which make them effective at fighting cancer, preventing high blood pressure, and keeping your skin glowing and youthful.
Most of these vegetables taste great raw, as a side dish, or added to soups. Combine two or more vegetables during meals for even greater health benefits. Eating plenty of vegetables during the winter months will improve the appearance of your skin, no matter what your age. These delicious winter vegetables will provide the nutrient boost you need to make it through the winter until spring arrives.
– UpWellness