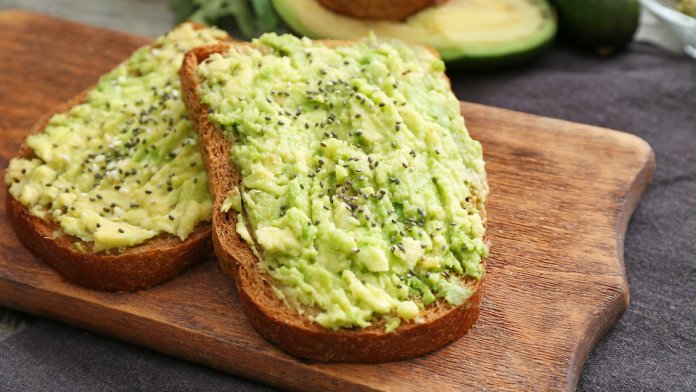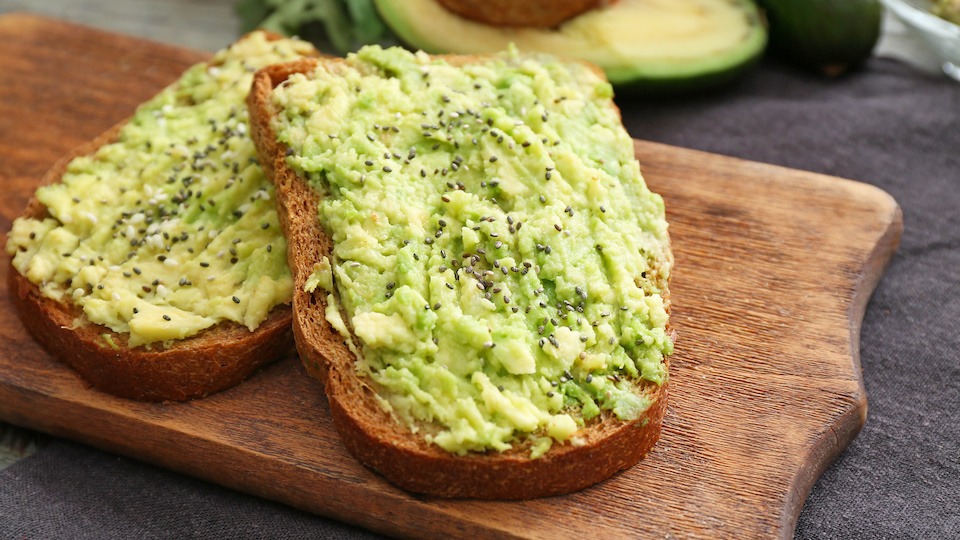 Bread and water can so easily be toast and tea…  
The author of this little bit of wisdom remains unknown…but it sure is true. I love the idea of how easy it can be to elevate the simple things in life and turn them into something special. Now, don't get me wrong…there's nothing wrong with bread and water (unless you can't tolerate gluten) but there's something magical that happens inside that toaster. Today's article by my team at UpWellness takes an already almost perfect food (toast) and elevates it even higher.  
Enjoy,
-JL
Say goodbye to your breakfast slump. These easy toast ideas will ramp up your morning and get you excited to enjoy this oh-so-important meal in a healthy and delicious way. 
Banana Toast with Cinnamon 
Spread a little almond butter on a piece of lightly toasted whole-grain bread and top it with sliced bananas and a sprinkling of cinnamon. Not only are bananas a great way to satisfy your sweet tooth and give you a morning energy boost, but cinnamon is one of the greatest super spices. According to numerous studies, cinnamon is loaded with antioxidants, is a potent anti-inflammatory, and could even reduce your risk of heart disease. 

Let's not forget about almond butter; this healthy nut contains magnesium, which boosts heart health by promoting the flow of blood, oxygen, and nutrients throughout the body. It is also a great alternative if you've recently learned of the nasty ingredient hiding in peanut butter and are seeking a less processed option. 
Supercharged Avocado Toast
There is perhaps no other meal that encapsulates the past decade like avocado toast. This simple breakfast food, sprinkled with some salt, pepper, and lemon juice, is a favorite among the health-conscious and those who recognize the value of healthy fat. 
Unfortunately, the simple avocado toast can become a bit boring after a while. Though avocados are an excellent source of many nutrients and vitamins (along with fat), it is possible to fit even more superfoods onto a single piece of bread with this yummy recipe. Plus, it has an added protein boost with the egg and chia seeds, which means that it will help keep you full until lunch. 
Ingredients:
2 eggs, soft boiled

½ avocado, mashed

2 tsp tahini

2 tsp pumpkin seeds

2 tsp chia seeds

2 Tbsp kale pesto

2 slices wheat bread

Salt and pepper to taste
Pesto ingredients:
1 cup fresh kale leaves

1 tsp pumpkin seeds

2 tsp parmesan cheese, grated

1 garlic clove

1 Tbsp lemon juice

2 tsp extra virgin olive oil
Instructions:
Toast whole-grain bread in a pan or the toaster until golden brown.

Spread a layer of mashed avocado over the toast and place an egg on each piece.

Combine pesto ingredients in the blender until smooth and well combined. You may have to add a few teaspoons of water to reach desired consistency.

Drizzle each slice with the fresh pesto, tahini, and sprinkle pumpkin and chia seeds on top for an added health boost.
Fruit and Greek yogurt
Though it may seem strange to spread greek yogurt on a piece of toast, it is incredibly yummy and makes an excellent base for your favorite fruits. Why keep the parfait in a bowl when you can enjoy it on a fresh, crispy slice of whole-grain bread.
Greek yogurt is a must-eat when it comes to maintaining gut health and including adequate probiotic foods into your diet. It can ease digestion, and it supports the balance of good and bad bacteria in the gut. Plus, studies have even shown a benefit in combining yogurt and fruit due to potential prebiotic and probiotic effects of these two foods working together.
Almost any fruit will deliver great nutritional value, but some of the healthiest and ones that pair best with Greek yogurt include blueberries (high antioxidant content) and strawberries (excellent source of vitamin C). 
Other healthy and delicious toppings:
Cucumber slices, hummus, and salt

Fresh tomato slices, a drizzle of balsamic vinegar, sea salt, and goat cheese

Tahini and honey

Baba Ganoush and sprouts
Tips for choosing bread
Remember, the term "whole wheat" can be incredibly misleading. "Whole wheat" is often just another name for bread that is just as processed as white bread. Search instead for the words whole grain and look for a thick-cut bread that will be able to support a mountain of super toppings. 
Best types of bread:
Sprouted whole grain

Sprouted rye

Flax bread

Ezekial bread
-The UpWellness Team