5 Sticky Things You Should Put in Your Hair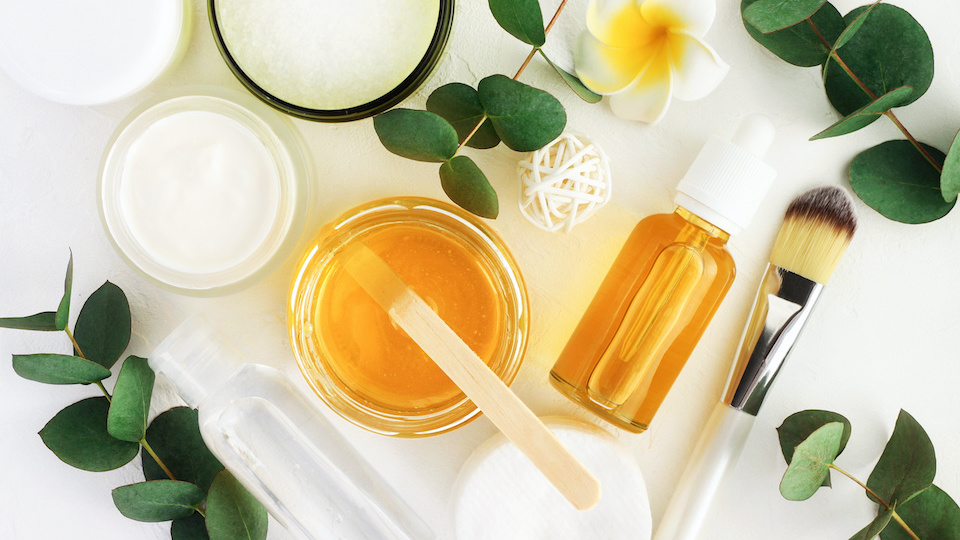 You may love the effects of professional hair treatments. After all, shiny, healthy hair is always in style. But it can be a hassle to make time for a lengthy session at the salon – or it can end up costing you a fortune in fancy products.
Luckily, there are tons of everyday foods that are amazing for your hair. The less you use heat, products, and styling tools on your hair, the healthier it will be. So next time you're looking to give your hair a boost, save yourself a trip to the salon and try one of these healthy homemade remedies.
Why you should put these sticky things in your hair
Surprisingly, many of the foods that can help your mane are gooey, sticky ingredients that you wouldn't normally want anywhere near your hair. But if you're looking for natural nourishment, put your reservations aside and dive right in! It may seem counterintuitive, but putting these sticky things in your hair could be the best thing you've ever done for it. 
Maple syrup
Maple syrup is a natural remedy for dry or super dehydrated hair. Use this recipe once a week, and your formerly brittle hair will come to life. Mix three tablespoons of pure maple syrup and one teaspoon of honey in a bowl. Microwave for 15 seconds or until mixture is melted enough to stir together. Let cool enough to touch, then apply the mixture to your hair, combing through to the ends using a wide-toothed comb. Wrap your hair in a plastic shower cap or saran wrap. Grab a book or watch TV for 20 minutes, then rinse in the shower and follow up with shampoo if needed.
Honey
Honey has both emollient and humectant properties, making it a great hair moisturizer. Emollients smooth the hair follicles, adding shine to dull hair—humectants bond with water molecules, adding moisture to dry strands. By moisturizing and locking in shine, honey can help restore the natural luster of your hair. With plenty of amino acids, vitamins, and minerals, it's no wonder that honey can be extremely beneficial for dry hair needing extra attention. To reap the benefits, all you need to do is apply honey to hair and let it sink in for a few minutes while the vitamins and minerals fortify strands and soothe the scalp.
You can also create a nourishing treatment with honey and olive oil. Mix half a cup of honey, a quarter cup of olive oil, and warm over the stovetop or in the microwave for a few seconds. Apply the warm mixture from scalp to ends and leave on for 10-20 minutes before shampooing. Use this moisturizing mask once a week or once every few weeks.
Molasses
When used in foods or drinks regularly, molasses may provide benefits to hair due to its unique combination of nutrients – especially copper – which is vital for hair growth. Molasses also contains a good amount of iron, which may help stop anemia (a common cause of hair loss) and antioxidants that may help halt premature graying.
There is also some evidence that nutrients in molasses can help nourish and strengthen hair when applied as a treatment. Like honey, it is a sweetener that works as a natural deep conditioner and makes hair silky and smooth. The dark color of a molasses hair mask may also help cover gray hairs.
This special combination of ingredients nourishes hair and improves hair strength and texture. It can easily be made at home with ingredients you might already have in your kitchen. In a small bowl, whisk together a quarter cup of plain greek yogurt, two tablespoons of molasses, and one teaspoon of apple cider vinegar. Massage into hair and scalp. Cover with a shower cap or wrap in a towel and leave on for 10-15 minutes. Shampoo as normal to rinse out the mask.
Banana
Bananas are one of the best foods for your hair, helping keep it soft and smooth. They contain the mineral silica, which enables you to grow thicker, healthier hair. Silicon is the third most abundant trace element in the human body. It can help make hair healthier and shinier and stimulate hair growth. Hair with more silica is less likely to fall out. Other food sources of silica include carrots, green beans, brown rice, raisins, and iceberg lettuce.
Bananas are also known for their moisturizing properties and can provide ample hydration to the hair. Bananas are rich in potassium, vitamin B6, vitamin C, magnesium, and protein, which can nourish the hair and restore it back to health. All of these factors make bananas a must-have for healthy hair.
Try this banana and coconut mask for luxuriously moisturized hair. This mask acts as a deep conditioner, leaving your locks soft and smooth. Blend together 2 ripe bananas with half a cup of fresh coconut milk. Add a few drops of honey, if you like. Apply this on slightly wet hair, massaging the roots gently. Let the mask sit for half an hour, then rinse or wash off with a mild shampoo.
Brown sugar
We all know that brown sugar can be used to make a great facial scrub, but did you know that it's also great for your hair?
Use this brown sugar mask for tired, lank hair. The brown sugar acts as an exfoliator, removing any sweat and sebum buildup that may have occurred over the past few months. The olive oil puts moisture back into the hair and protects it from the elements.
Combine two tablespoons of brown sugar and one tablespoon of olive oil. Mix until you have an even consistency. Part your hair into multiple sections and gently massage the scrub into your scalp using small circular motions. Rinse your hair to remove the scrub, then wash and condition your hair as usual.
With these powerful hair treatments, you can say goodbye to those expensive, toxic shampoos and styling products. Go raid the kitchen cabinets and see what sticky things you can find! 
-The UpWellness Team