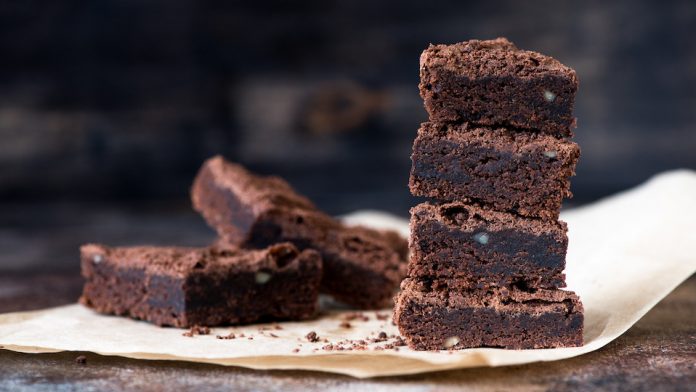 Adding plant-based snacks to your diet is a healthy move — particularly if fast and processed foods have become a staple. And, you don't have to be a vegetarian to enjoy plant-based snacks. But they can help whittle your waistline and even lower your risk of heart disease. Whether you're a carnivore, vegetarian, or a little of both, we have you covered. Here are four plant-based snacks for better health.
Plant-based or plant-forward
There's a plant-based movement that's quickly gaining popularity with those looking to reduce meat from their diet — or eliminate it altogether. According to the American Heart Association, eating less processed and high sodium meats like bacon, deli meats, and sausage, decreases your risk of:
Obesity

High blood pressure

Heart disease

Stroke

High cholesterol

Type 2 diabetes

Certain cancers
Of course, eliminating meat from your diet doesn't mean eliminating protein. There are many healthy sources of plant-based protein like tofu, lentils, chickpeas, quinoa, mushrooms, and most legumes and beans. However, if you still enjoy meat, poultry, and fish, adding plant-based snacks into your diet can help you become more plant-forward. Here are four plant-based snacks and recipes to add to your diet.
Chickpea Chocolate Chip Brownies
Rather than traditional flour, chickpeas are the foundation of this brownie. Chickpeas add a little plant-based protein and fiber to your snacks. So, if you love chewy, moist brownies, give this gluten-, dairy- and egg-free recipe a try.
Prep Time: 10 minutes
Cook Time: 20 minutes
Makes: 12 brownies
Ingredients:
1 – 15oz can chickpeas, rinsed and drained

1/2 cup almond butter

1/2 cup maple syrup

1 tbsp coconut oil, melted

1 1/2 tsp vanilla

1/4 cup almond flour

1/4 cup cocoa powder

1 tsp instant espresso powder

1/4 tsp baking soda

1/4 tsp baking powder

1/4 tsp Himalayan or sea salt

1/2 cup dark chocolate chips (normally has no dairy – however, check package ingredients)
Instructions:
Preheat your oven to 350° F.

Add chickpeas, almond butter, maple syrup, coconut oil, and vanilla to a food processor and blend until smooth.

Add almond flour, cocoa powder, espresso powder, baking soda, baking powder, and salt to the chickpea mixture.

Continue to process until creamy and smooth, scraping down sides as necessary.

Remove lid and blade from processor and stir in dark chocolate chips — without processing.

Scrape into a parchment paper-lined 8 x 8 pan.

Bake for 20 minutes.
Creamy Spinach Dip
This creamy spinach dip is loaded with plant-based nutrients. We've traded the mayonnaise for a zesty and creamy cashew sauce, and the parmesan cheese for a little nutritional yeast.
Prep time: 15 minutes
Cook time: 5 minutes
Makes: 4 cups
Ingredients:
1 cup raw, unsalted cashews

1 cup plain unsweetened almond milk

2 Tbsp lemon juice, freshly squeezed

1 Tbsp extra virgin olive oil

2 – 3 garlic cloves (adjust depending on taste)

4 cups loosely packed organic spinach leaves, chopped

3/4 tsp Himalayan or sea salt

1/8 tsp turmeric powder

1/8 tsp freshly ground black pepper

1/8 tsp cayenne pepper

1 Tbsp parsley flakes

2 Tbsp nutritional yeast

Assorted veggies for dipping
Instructions:
Preheat oven to 425°F.

Add cashews, almond milk, and lemon juice into a blender — blend until very smooth and set aside.

In a medium pan, add olive oil and chopped garlic. Sauté on medium until fragrant.

Add chopped spinach and cook until tender.

Add salt, turmeric, pepper, and cayenne and parsley flakes to spinach mixture and blend together.

Remove from heat and add cashew paste and nutritional yeast — mix well until blended.

Transfer to an oven-proof baking dish, and bake for 15 minutes. Remove from the oven and let it cool for about 5 minutes.
Enjoy warm with a variety of veggie sticks for dipping.
Nut and seed brittle
This easy to make high protein, plant-based snack is full of seeds and almonds and sweetened with raw organic honey.
Prep time: 10 min
Cooking time: 30 min
Ingredients:
1 cup raw, unsalted pumpkin seeds

1 cup raw, unsalted sunflower seeds

1/2 cup almonds, roughly chopped

1/2 cup white sesame seeds

3/4 cup organic honey

1/4 cup coconut sugar

1/4 cup water

1 tsp vanilla extract

2 Tbsp coconut oil

1 tsp cinnamon

1/2 tsp Himalayan sea salt
Instructions:
Preheat the oven to 350° F.

Spread pumpkin/sunflower seeds and almonds onto a large, parchment paper-lined baking sheet.

Bake for 7 minutes and then sprinkle sesame seeds over pumpkin/sunflower seeds and almonds. Bake for 5 minutes more, until sesame seeds are golden, being careful not to burn seeds.

Cool completely on a sheet and then pour into a large bowl — set aside—Reserve the baking sheet with parchment for later.

Add the honey, coconut sugar, water, and vanilla in a large saucepan and simmer until the mixture reaches 275°F on a candy thermometer.

Remove from heat and stir in vanilla, coconut oil, cinnamon, and salt.

Once oil melts, return mixture to heat and simmer until the temperature reaches 300°F. When dropped in ice water sugar should separate into brittle threads.

Remove from heat and pour over seed and nut mixture; stir in nuts and seeds.

Scoop the mixture onto a parchment paper-lined baking pan, and press the brittle into an even layer about 1/8 inch thick.

Place another piece of parchment paper on top to flatten the seeds. Allow it to cool completely on the sheet, about 40 minutes. Break into pieces. Store in an airtight container
Fresh Spring Rolls with Peanut Sauce
These tasty veggie spring rolls are a great way to get a dose of healthy veggies in your diet. They're so yummy you could even serve them to your guests.
Prep time: 30 min
Cook time: None
Makes: 8
Ingredients:
2 ounces brown rice noodles, cooked al dente

1 tsp roasted sesame oil

1/4 tsp Himalayan or sea salt

1 cup organic red cabbage, shredded thinly

2 organic carrots, medium size, peeled and julienned

1 organic cucumber, small size, peeled and julienned

3 organic green onion stalks, thinly sliced

1/4 cup organic cilantro, roughly chopped fresh cilantro

8 rice paper spring roll wrappers
Peanut, Ginger Dipping Sauce
1/3 cup all-natural creamy peanut butter

2 Tbsp honey or maple syrup

1/4 cup reduced salt soy sauce

1 Tbsp toasted sesame oil

2 Tbsp rice vinegar

2 Tbsp water

2 cloves garlic, minced fine

1/4-inch fresh ginger, peeled and finely grated

Pinch of cayenne
Instructions:
For spring roll: Toss the noodles with the sesame oil and salt. Set aside.

Fill a shallow pan with an inch of water. Fold a lint-free tea towel in half and place it next to the dish. Keep your prepared veggies within reach.

Place one rice paper in the water and allow it to rest for about 10 to 15 seconds — just until the sheet is pliable but not too saturated with water. Lay it flat on the towel.

Add rice noodles to the wrap and layer veggies, onion, and cilantro. Fold lower and upper edge inwards and roll tightly. Using a sharp knife, cut on a diagonal in the center of each roll.

For peanut sauce: Whisk together the peanut butter, honey, soy sauce, sesame oil, vinegar, and water.

Add garlic, ginger, and cayenne and continue to whisk until well combined. Serve peanut sauce on the side.
Today, going plant-forward is easier than ever. Start with plant-based snacks and build from there. Enjoy!
-The UpWellness Team