3 Reasons For You To Ditch Your Heels (NOW)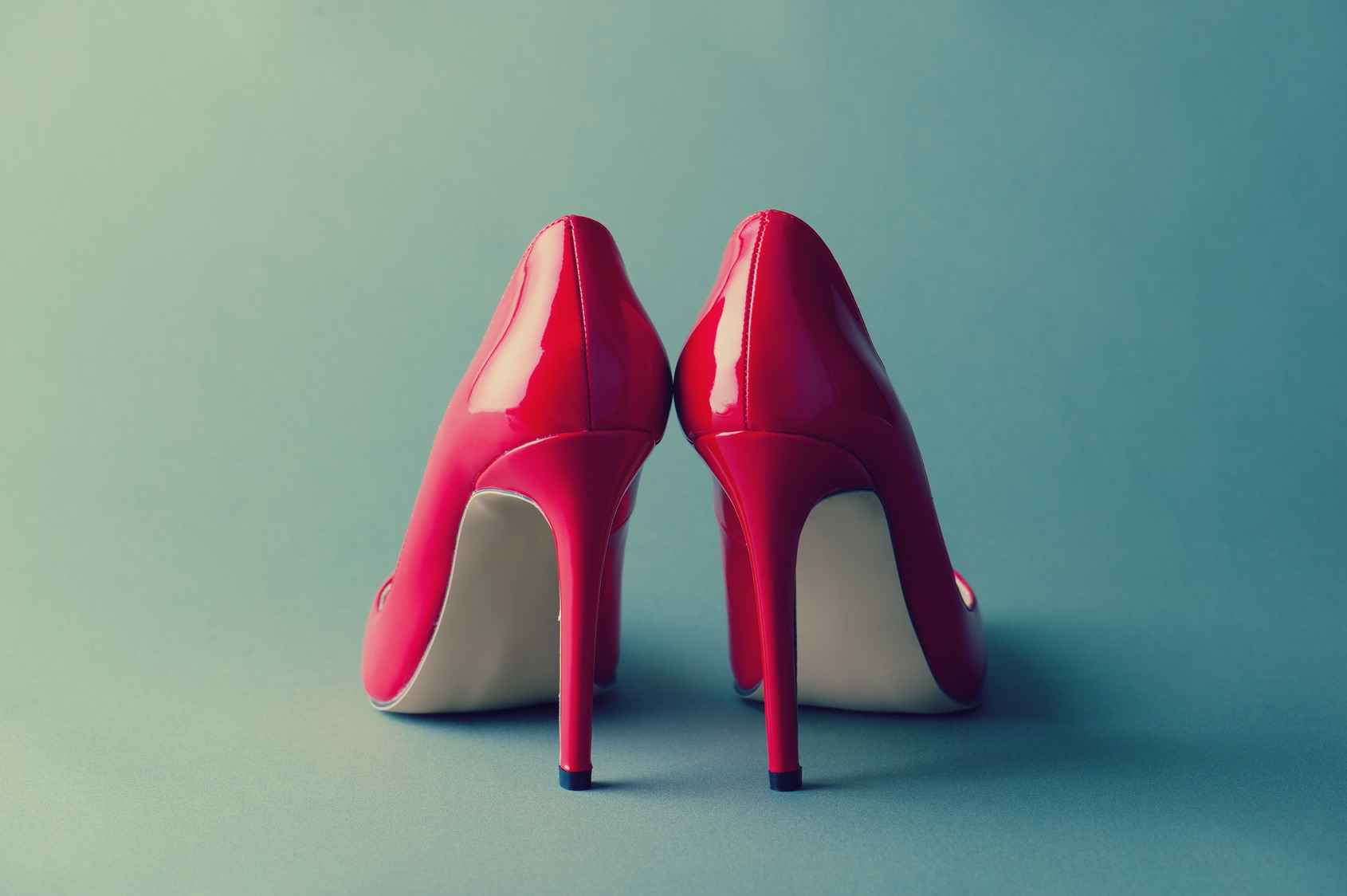 Corns, calluses, thickened toenails and bunions — the price you pay for wearing heels. And while they probably look great with your outfit, perhaps you should consider these three reasons to ditch your heels and choose flats.
Chronic back pain
Without shoes, and feet flat on the ground, the normal s-curve shape of your back acts as a shock absorber, reducing stress on the vertebrae. Yet, when you throw on your heels, you lean forward, pushing the hips, and spine out of alignment suggests the Spine Health Institute, How High Heels Affect Your Body.
Your body's natural response is to decrease the forward curve of the lower back to help keep you in line. As a result, poor alignment can lead to muscle overuse and back pain. "The change to the position of your spine puts pressure on nerves in the back," says Natalie A. Nevins, DO,  an osteopathic physician for the American Osteopathic Association, "and can cause sciatica, a condition where nerves become trapped, triggering pain and numbness as far down as the feet."
Permanent knee impairment
Researchers suggest that wearing high heels may be a contributing factor for developing osteoarthritis in women. Osteoarthritis, a degenerative joint disease is most often a chronic condition of the joints. During the final stages of OA, the cartilage wears away and bone rubs against bone — leading to joint damage more pain.
A 2015 study published in the Journal of Orthopedic Research found changes to knee kinematics and kinetics during high-heel walking. The study notes that changes observed with increasing heel height and weight were similar to those seen with aging and osteoarthritis progression. This suggests that wearing high heels, especially with excess weight, may contribute to increased osteoarthritis risk in women.
Deformed Feet
Since shoes are not designed to mold to the shape of our feet, our feet are forced to mold the shape of our shoes. Over time, our feet lose their flexibility. Your high heels may cause deformities, suggests Daniel Lopez, D.O.; deformities such as compressed toes, narrow feet, diminished heel range of motion and tight plantar fascia.
Additionally, wearing high heels may cause dropped metatarsals, a condition caused by stepping on the balls of the feet. With each step, the feet are driven downward towards the ground and the toes are driven upwards at an abnormal angle, says Dr. Lopez. Over time, permanent changes occur, to the joints at the balls of the feet.
If you're dead set on wearing heels, wear them only occasionally. Better yet, ditch those heels now and your back, knees, and feet will thank you later.
-Dr.Joshua Levitt