10 Rewarding Reasons to do a Digital Detox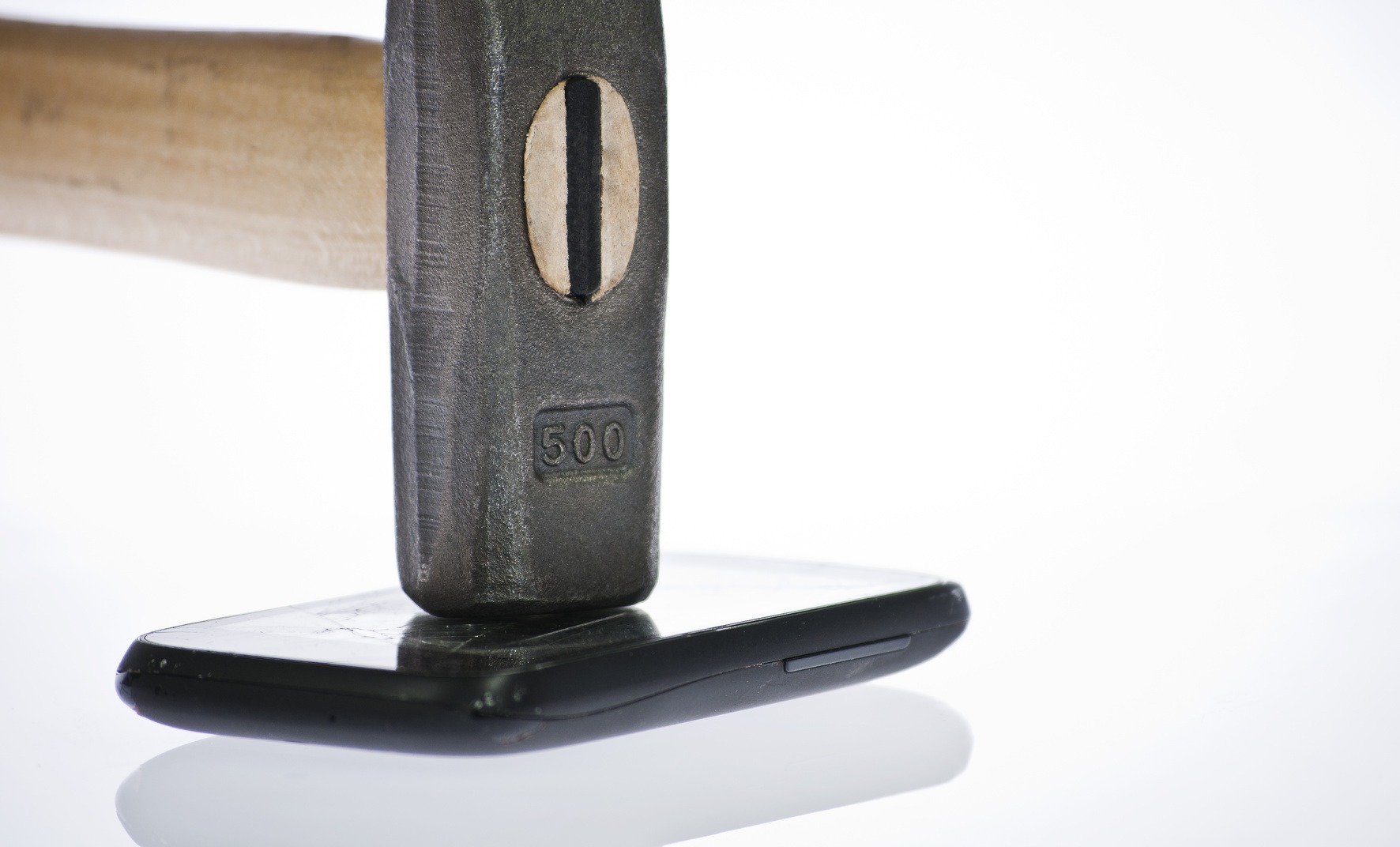 In the fast-paced, wild and crazy world we live in, technology rules many of our day-to-day activities. I am an advocate for technology, but sometimes I need to unplug and step away from the blue screen, social media and information overload. Doing a digital detox can improve your mental and physical health by leaps and bounds. You don't need to pull a Henry David Thoreau and go completely off the grid. However, it is essential for our well-being to stop every now and then, lift noses from phones, and take a look around at the real world.
Consumer research compiled in 2012 by Nielsen, a consumer and marketing research firm, found that almost half of the United States' mobile subscribers own and use smartphones. An analysis titled "Google Annual Search Statistics" compiled by the Statistic Brain Research Institute (2015) reported over two billion Google searches in 2014. Alarming?
Studies have shown that cell phones can cause chronic and unhealthy sleep disturbances, and your phone is only one appendage of your technological self. I recently bought a smartphone after two years of enjoying a phone-free life. Sometimes it's inevitable — you have to accept technology into your life for business or work. However, unplugging can help you sleep better, give your mind a break, and get you outside to exercise and enjoy the world around you.
As with everything, moderation is the key to keeping you healthy and happy. Let's examine the digital detox in depth, and see if you are ready to unplug and live a more "present-tense" life! Here are ten very good reasons to do a digital detox!
1. You will experience a deeper connection with yourself. When was the last time you sat quietly on your sofa with no phone, laptop or Netflix? Could it be years? A digital detox can reconnect you with yourself.
2. A digital detox will lower your anxiety. Research published in Addiction Research and Theory (2007) found heavy Internet use increases anxiety. The study states, "Logistic regression analyses indicated that heavy Internet use is associated with high anxiety."
3. A digital detox will break the addiction you may have with technology. Many of us seek out those messages, emails and social media posts in a very addictive way, like drug addicts looking for the next high. A 2013 study published in Community Medicine and Health Education found, "The reason for using the phone for more than half an hour by almost 90% of the participants could be due to a mere addiction to the device or considerable time period available to them." The addictive cycle of cell phone use can also cause severe health problems.
4. You will become more efficient. A digital detox will help you become more efficient in your work and home tasks. Turning off your phone and closing your laptop will keep you from constantly checking on those notification "dings" that break your concentration.
5. A digital detox will make your human side shine! You will have a chance to make a deeper human connection with friends and family, and engage in a more meaningful way during a conversation.
6. You will be a happier person overall. A study published in the journal Cyberpsychology, Behavior and Social Networking (2009) analyzed the connection between Internet use and depression in 312 individuals. The results of the study concluded, "A total of 312 surveys was collected with 259 valid profiles from addicted users, which again supported significant levels of depression to be associated with pathological Internet use." If you are feeling a bit blue, step away from the computer and take a stroll around the block. This may improve your mood and may also boost your energy level!
7.  A digital detox is an opportunity to slow down. You can stop and breathe, and enjoy valuable moments in your life. It gives you a chance to "stop and smell the roses."
8. It could save your life! Research at Pennsylvania State University found that a staggering number of people cross the street with their eyes glued to their phones. Next time you're out and about, put your cell phone in your pocket and watch how much attention people pay to the world around them, especially in potentially dangerous situations.
9. You may save money on auto insurance. Technology has found its way from the office, into our homes, and even into our cars. Most states have banned cell phone use while driving. Nevertheless, it is still common to see people talking, texting or searching for music on their smartphones while at the wheel. A study of 459 respondents found 10 percent had been in some sort of accident due to cellphone use while driving.
10. A digital detox will let your brain recharge. It will cleanse the information overload pumping through your veins!
There you have it, 10 very good reasons to take a break from your electronic gadgets!
– Dr. Joshua Levitt