Toxins in Food Packaging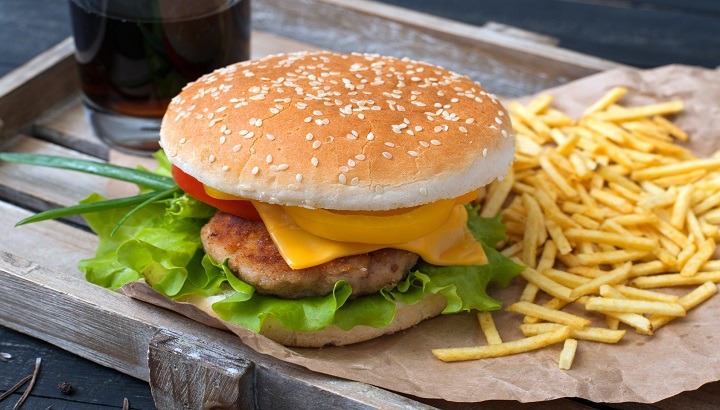 I'm perfectly happy to be a broken record when it comes to talking to patients about the importance of healthy eating, and a diet consisting of whole, nutritious foods. Food is medicine and eating well is essential to living well. Nobody is surprised to hear that I encourage my patients (and anyone else who will listen) to avoid fast food… it simply does not fit into a health promoting diet. Most fast foods are made with low quality ingredients, heavily processed, stuffed full of additives, and generally no good for your health.
There are plenty of reasons to avoid fast food, but if you're in search of a new one… look no further than the packaging that the food is wrapped in. You already know that highly processed foods themselves are loaded with unhealthy fats, salt, and all sorts of artificial ingredients that are there to improve the color, flavor, and shelf life of the food itself. That's old news… but new research has revealed that fast food packaging adds another serving of chemical toxins to an already unhealthy meal.
In a recent study published in the journal Environmental Science & Technology Letters, researchers analyzed 407 samples of fast food packaging, collected from leading fast food joints around the United States. They found that 46 percent of the paper food wrappers — nearly half of all samples — contained fluorinated chemicals known as PFASs (per- and polyfluoroalkyl substances). A third of all of the packaging, which included beverage cups, food bags, and paper food boxes, was found to contain these chemicals, as well.
Fluorinated chemicals in food packaging are no laughing matter. This class of toxic compounds has been linked to:
– Immune system compromisation
– Impaired fertility
– Low birth weight
– Multiple cancers
– Thyroid disease
– Raised cholesterol
– Hormonal imbalance
– Kidney damage
– Cardiovascular damage
Research has also shown that these compounds can leach into food from packaging. Knowing all of these risks, it's fair to say that you want as minimal exposure as possible. According to Laurel Schaider, one of the researchers involved in the study:
"We know that some PFASs can stay in our bodies for days, weeks, even as long as years, so our bodies accumulate these chemicals over long periods of time from many different sources. Fast food wrappers are just one way that we are exposed to PFASs… These chemicals have been linked with numerous health problems, so it's concerning that people are potentially exposed to them in food. Children are especially at risk for health effects because their developing bodies are more vulnerable to toxic chemicals."
As a kicker… the receipt inside your fast food bag may also be toxic. This is no joke… research has found that many receipts contain BPA (bisphenol A), a compound linked to hormonal disruption and estrogen-like activity. When you pick up the receipt, the BPA can migrate through your skin (it is a fat-soluble compound, so it can go right into your bloodstream). This effect is made worse when your fingers are greasy… the grease actually causes greater migration of BPA into your skin.
All of these risks just highlight the fact that we shouldn't be eating processed, packaged junk foods to begin with. We now know it's not just the food inside, but also the wrapping, the box, and even the receipt. These chemicals serve as yet another source of toxins for Americans, who are already burdened by a heavy load of toxins from everything we are exposed to on a daily basis. So, fast food buyers… beware.
As I always say, food should be real — it should come from your own kitchen, not a factory. It should be prepared by a person, not a faceless company. To live a healthy life, choose whole, single ingredient, organic foods whenever possible… foods prepared by humans, not mega corporations. If you need a quick lunch, try cooking in bulk and freezing a lunch to grab in the morning. Fast food is just not a wise way to go.
– Dr. Joshua Levitt